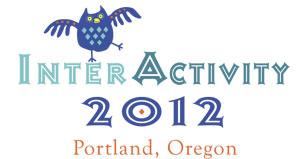 Date:
Thursday, May 10, 2012
to
Saturday, May 12, 2012
More about the Conference:
The Association of Children's Museums Interactivity 2012 conference will be hosted by the Children's Museum of Portland and located at the Hilton Portland.
Theme: The Wonder of Learning.   
Speical NISE Network activities at OMSI Evening Event
Thursday, May 10, 6:00pm  - 9:30pm
The NISE Network will provide activities and demonstrations featuring nano science, engineering, and technology activities appropriate for young museum visitors.
Pre-registration required.  Participants will meet in the lobby of the Hilton Portland starting at 6:00 p.m. Volunteers will walk participants to the Broadway and Salmon Street entrance of the hotel where the buses will depart at 6:15 p.m. Buses
will loop between the hotel and event site until 9:30 p.m.
Marketplace - Exhibit Hall will feature Nano mini-exhibition
Friday May 11, 7:30am - 4:30pm
Booth #s 5, 6, 7 and 8.
The NISE Network will have a booth in the exhibit hall featuring the Nano mini-exhibition, information, and activities.
Stop by anytime; networking opportunities  in the Marketplace include:
breakfast refreshments: 7:30 a.m. - 8:45 a.m.;
lunch refreshments: 11:45 a.m. – 1:45 p.m.; and
coffee break 3:15 p.m. – 3:45 p.m.
Sessions
Conference sessions sharing NISE Network activities and learning include:
No Traveling Exhibits? No Problem
Friday, May 11, 2:00pm - 3:15pm
It's no secret that branded traveling exhibits increase attendance and revenue, but how
is audience engagement sustained once the exhibit closes? This panel discussion will address
the pros and cons of traveling exhibits, and offer alternatives to how museums can
drive attendance and revenue when traveling exhibits are not an option.
Michelle Winner Port Discovery Children's Museum
Ali Stein, Sciencenter
Jennifer Joyce, Chicago Children's Museum
Prototying Exhibits for High Impact and Fun
Friday, May 11, 9:00am - 10:15am
Prototyping can have a huge pay-off in creating exhibits that are appealing and functional,
and which inspire strong social learning experiences and provide a great context for
programming. In this session, presenters share strategies for developing exhibits through
an iterative prototyping process. Topics include ensuring the fundamental design is solid,
testing goals for visitor learning and behavior and finding practical, affordable ways to
prototype and evaluate exhibits whether building in-house or working with an outside
company.
Rae Ostman, Sciencenter
Kathy Krafft, Sciencenter
Chip Lindsey, ScienceWorks Hands-On Museum
Paul Martin, Science Museum of Minnesota
Mike Yankovich, Children's Museum of Denver
Traci Connor, Children's Museum of Winston- Salem