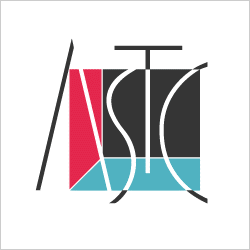 Date:
Saturday, October 13, 2007
to
Wednesday, October 17, 2007
NISE Net hosted three sessions at the 2007 ASTC Conference in Los Angeles in October, at which attendees met a number of NISE Net participants and heard about our current work. See session descriptions below. The Association of Science-Technology Centers (ASTC) is a professional organization of science centers and museums dedicated to furthering the public understanding of science among increasingly diverse audiences. Founded in 1973, ASTC now numbers more than 540 members in 40 countries. The ASTC annual conference serves over 2,000 professionals in the informal science education field. ​
Sessions
ASTC Session: Nanotech Studio Tour
Nanotech Studio Tour: A Showcase of Stories to Tell and Props to Help Tell Them
Date
Sunday, October 14
Time
1:30 PM - 2:45 PM
Presenters
Andrea Durham, Ray Vandiver, Jill Johnsen, Catherine McCarthy, Troy Livingston, Christine Reich
Description
The NISE Net has spent two years developing ideas, knowledge, exhibits, programs, workshops, booklets... a whole range of materials and approaches for incorporating informal nanotechnology education into science museums. Come browse around this showcase session to see what we've got and how you can get involved.
Theme
Exhibit Development
The Chronicles of Nanotech: Nanotechnology and Its Amazing Applications
Date
Monday, October 15
Time
9:00 AM - 10:15 AM
Pesenters
Larry Bell, Tim Miller, Jeff Grossman
Description
Nanotechnology is making fundamental advances in fields from medicine to manufacturing, and many predict that it will be the next big thing. But how can you be a player without knowing the script? This session is part 1 of a 3-part mini-course that will familiarize participants with the story. What is nanotechnology?
Theme
Current Science
Nanoscale Science Program Showcase
Date
Tuesday, October 16
Time
9:00 AM - 10:15 AM
Pesenters
Rae Ostman, Tim Miller, Anders Liljeholm, Stephanie Long, Jonathan Mills, Lucy Hale
Description
NISE Net program developers are collaborating to bring nanoscale science to the public. It's tough -- the scale is unfamiliar, the science is hairy, and many people think we're talking about iPods! Come see our programs, make comments, and learn how these programs could end up on the floor of your museum.
Theme
Theater/Demonstrations