The NISE Net recently had our Annual Meeting in San Francisco, and we were joined by some of our partners from around the country.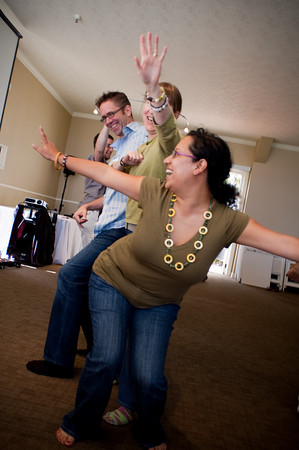 Humanizing the nanoscale structure of a crystal. Photo by Emily Maletz Graphic Design
Meeting attendees spent some time helping us think of new, innovative nano programming. In the photo above, attendees are embodying particles forming a crystal in a workshop led by Redshift Productions.