Annual Meeting Photos!
October 1, 2009
The NISE Net recently had our Annual Meeting in San Francisco, and we were joined by some of our partners from around the country.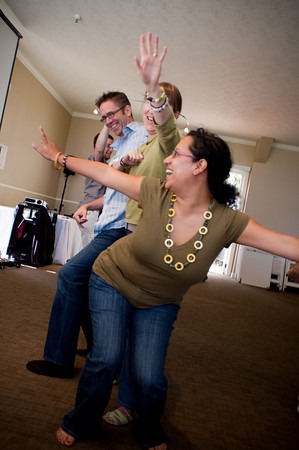 Meeting attendees spent some time helping us think of new, innovative nano programming. In the photo above, attendees are embodying particles forming a crystal in a workshop led by Redshift Productions.