Building with Biology highlights public engagement activities about synthetic biology at AAAS 2017 Conference
March 8, 2017
By now, terms such as genetically-engineered or genetically-modified, synthetic biology, and even CRISPR are likely more familiar to you than they were five years ago. Gene-editing has become a scientific breakthrough and topic of popularity both in research and in mainstream media as new advances are being made in curing cancer, addressing food production, and even the not so far-fetched possibility of resurrecting ancient plant and animal species like the woolly mammoth or even synthesizing a new human genome. With all that's already known around this emerging science and technology, much is still unknown and requires further investigation and discussion among scientists and the public.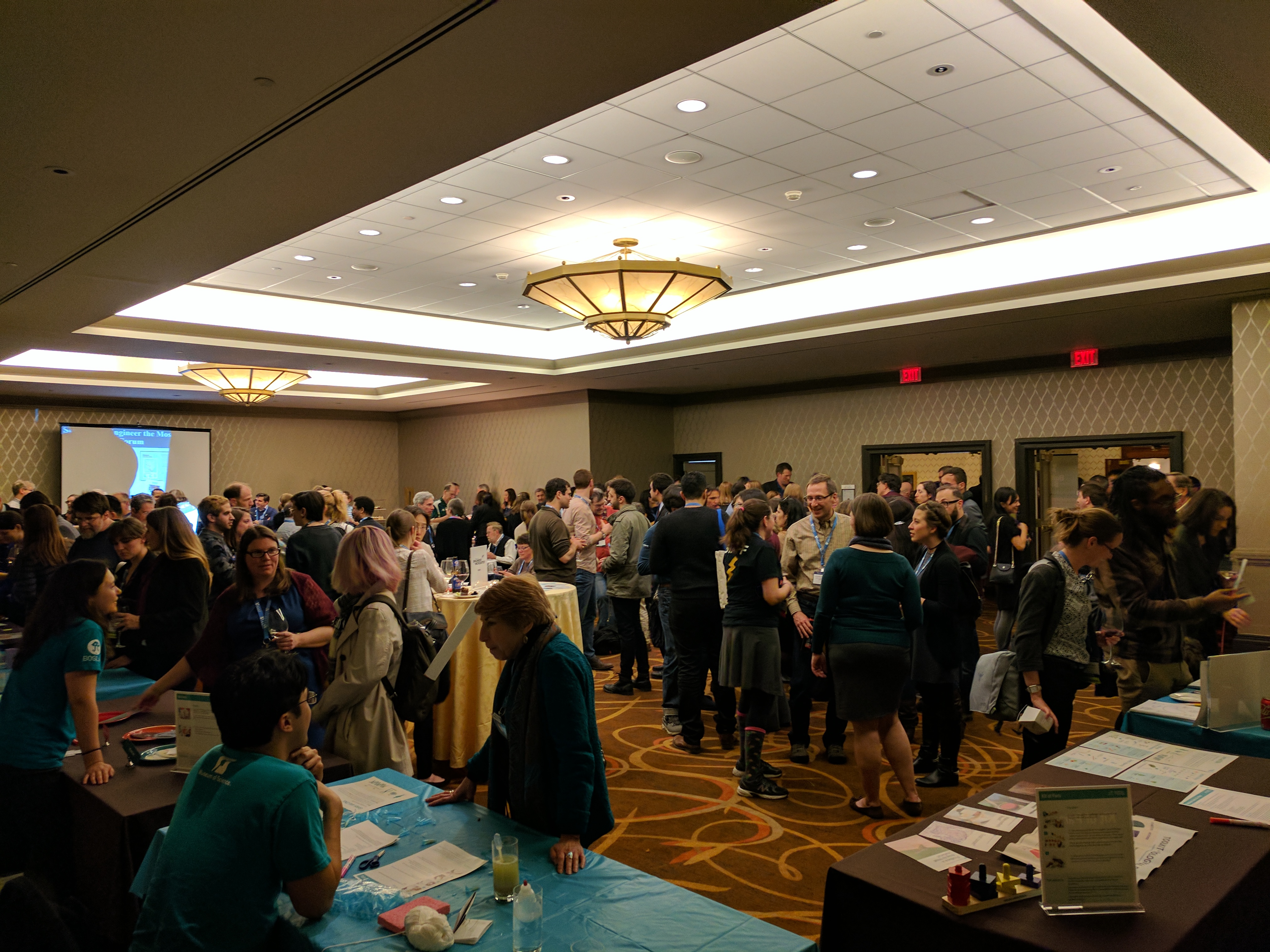 The Building with Biology project's partners successfully completed over 170 Building with Biology events and forums across the U.S. and Puerto Rico throughout the summer of 2016, and the project team was eager to share our experiences, lessons learned, and preliminary results at the recent American Association for the Advancement of Science (AAAS) 2017 Conference held in Boston, Massachusetts.
The Building with Biology presence at the conference included several sessions with presentations made by the project's principal investigators and other participants.  Session speakers discussed different models for engaging the public in multi-directional conversations about science in general and in connection with specific topics, like synthetic biology and climate change. Early project evaluation findings were also presented about the impact of participation on scientists and publics including how different formats appear to lead to different outcomes.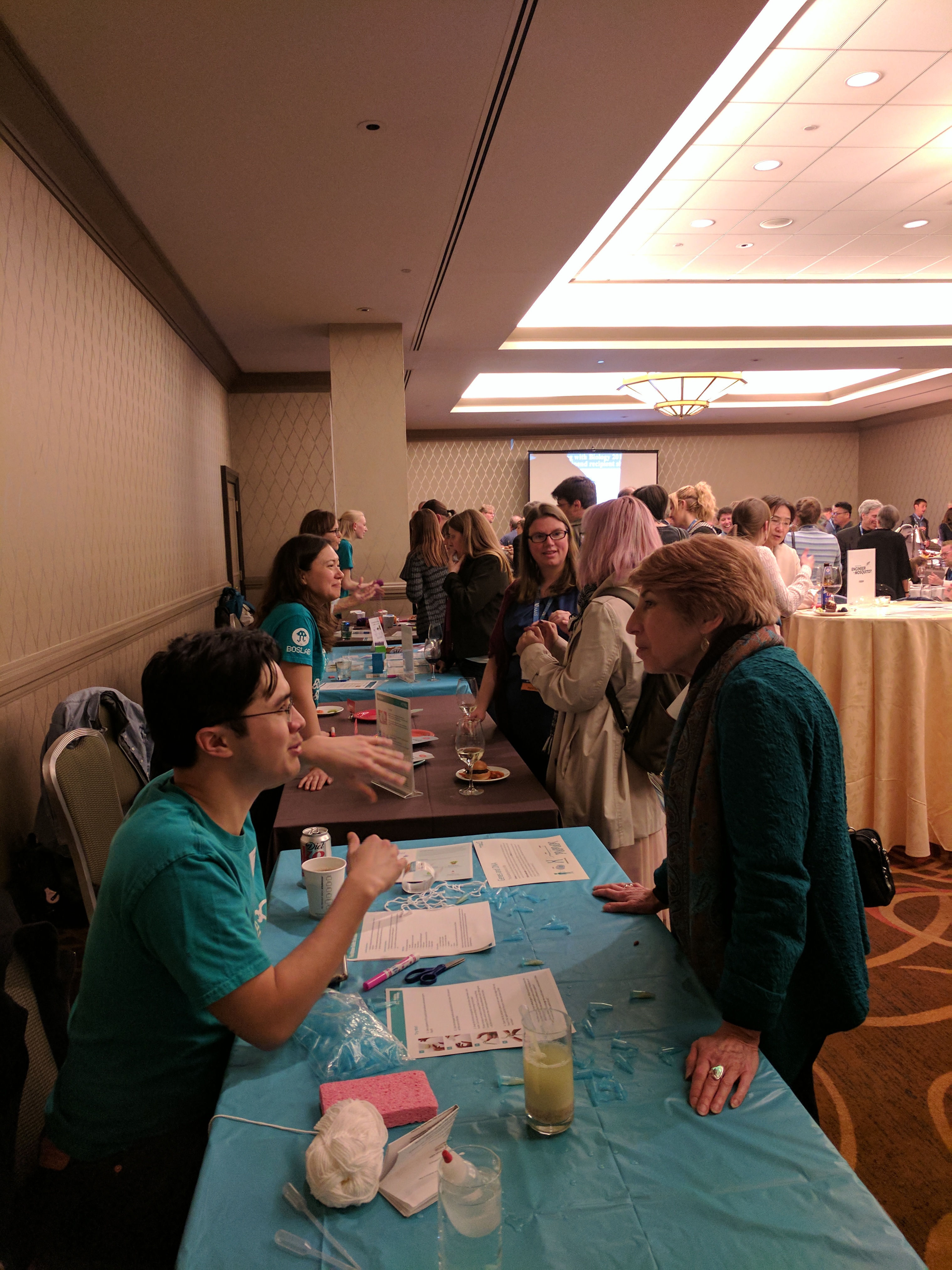 The Museum of Science and project partner AAAS, jointly hosted a Networking Reception, which attracted many conference attendees who were interested in learning more about public engagement with science (
PES
). Attendees were able to connect with colleagues with shared interests in PES and to engage with young scientists facilitating Building with Biology hands-on activities co-created by synthetic biologists and museum professionals.
The culminating event was a day-long Building with Biology project meeting. This meeting brought together some familiar faces of those who participated in the project either as activity developers or partnering scientists, and many new partners who hosted Building with Biology events and forums this past summer. The Evaluation team presented preliminary project evaluation findings with the meeting group to aid in discussions. Final evaluation results and reports will be shared with the NISE Network in the coming months. The meeting was ripe with brainstorming discussions that asked meeting attendees (and also included general feedback from session attendees) about which topics or issues pertaining to 1) synthetic biology and 2) STEM more generally they think should be addressed through public engagement with science activities.
One common theme that emerged throughout conference sessions and meeting discussions suggests that both informal science educators and scientists alike realize a need to identify local and worldwide issues that are of interest and relevance to their local communities, for which PES activities would be helpful. We look forward to continuing to explore specific topics in synthetic biology, and other STEM fields, for future public engagement activities with current and new partners. 
For questions about the Building with Biology project, please email buildingwithbiology@mos.org.