Getting a Feel for Eclipses Tactile Book
March 31, 2017
We are pleased to be partnering with the College of Charleston in South Carolina to share an educational project designed to help all audiences, including blind and visually impaired participants, learn more about the science surrounding the 2017 total solar eclipse.
In addition to the planning and educational materials included in the 2017 Explore Science: Earth & Space toolkit, the Getting a Feel for Eclipses tactile book will be shipped directly to partners who received the physical toolkit from the NISE Network. To learn more about this project visit: https://sservi.nasa.gov/books/eclipses.html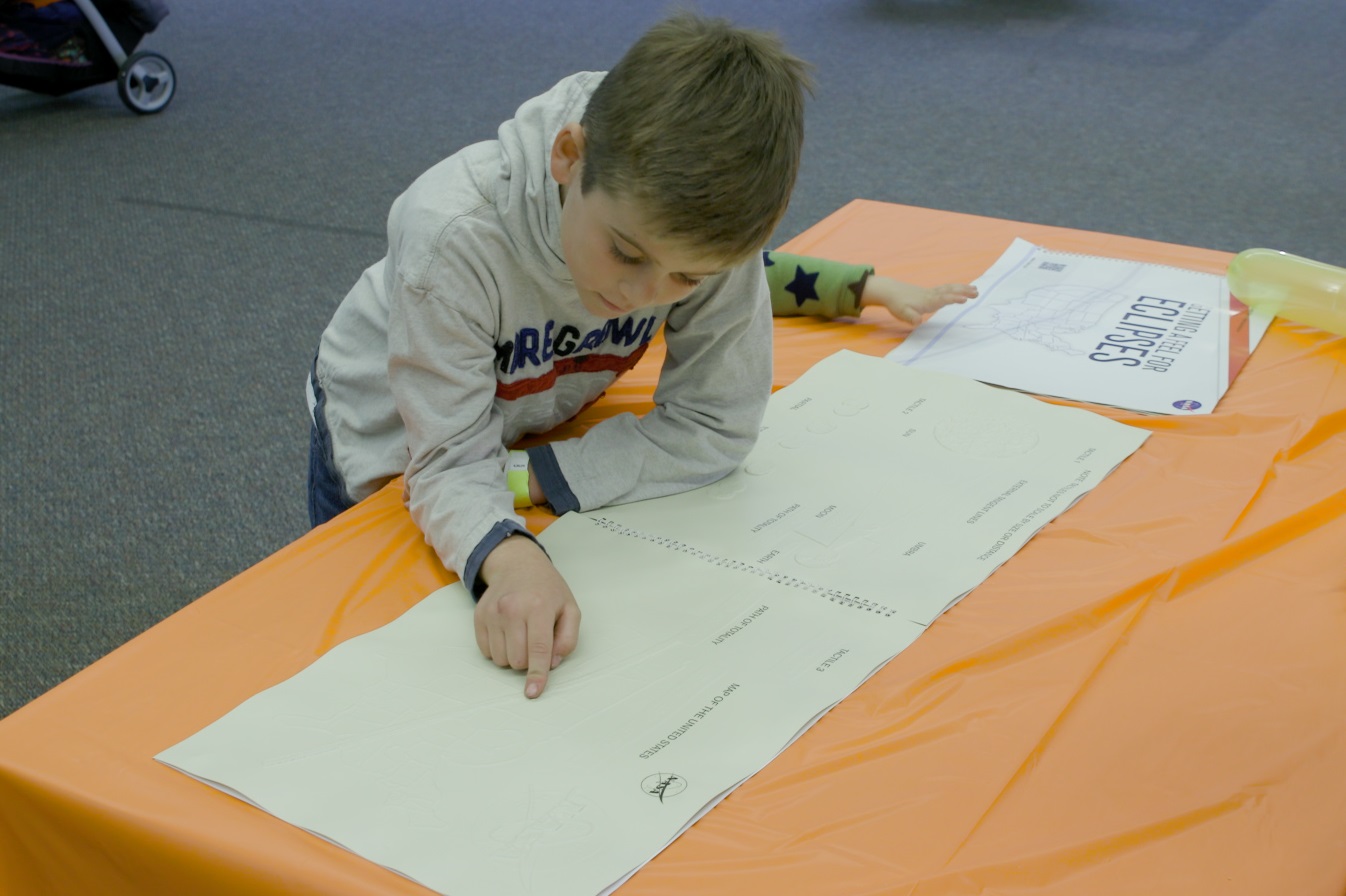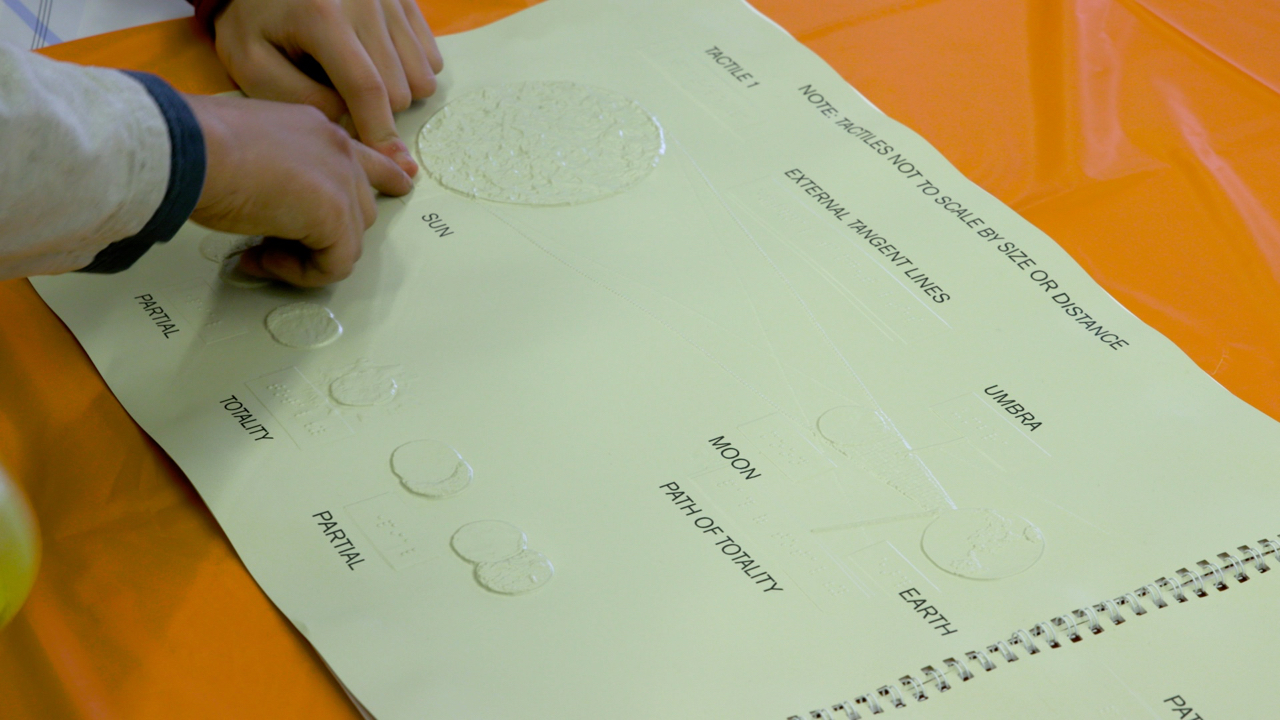 Photo credit: Nic Beery, Berry Media
For questions, please contact Ali Jackson, NISE Net's Northeast Regional Hub Leader.