Let it snow: nano structures and self-assembly
December 7, 2009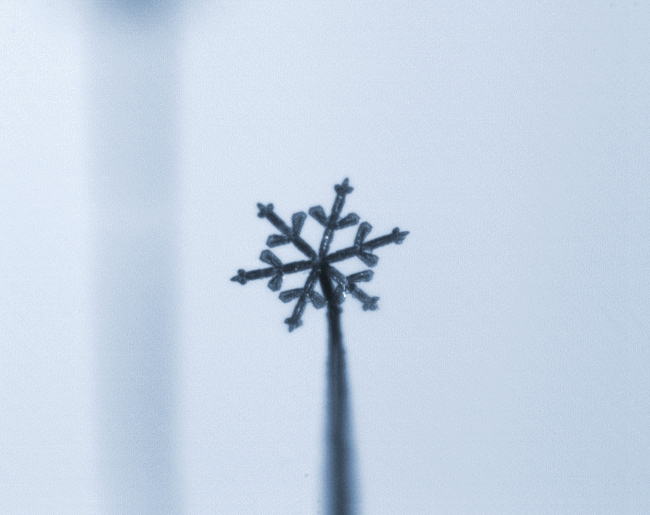 Designer snowflake video courtesy Kenneth Libbrecht of CalTech, www.snowcrystals.com
Between the snow we got on the east coast this weekend and Winter officially beginning on December 21st, it seems like a good time to break out some of our snowflake activities. The structure of snowflakes results from the nanoscale arrangement of water molecules in an ice crystal, and snowflakes are examples of self-assembled systems studied by nanoscientists.
The NISE Net has two snowflake-related activities:
The first, Snowflakes: Nano at its Coolest, is a twenty minute stage demonstration introducing nanoscale science through the subject of snowflakes. Visitors watch videos of snowflakes growing and observe real ice crystals growing in a chilled chamber.
The second, Ready, Set, Self-Assemble, is a brand new game in which visitors self-assemble themselves into a variety of shapes, including a snowflake, mimicking the process by which molecules and cells form themselves into functional structures. Download it from our website here, a version will also be included in this year's NanoDays kit.
This month at the Sciencenter in Ithaca, NY, Rae Ostman will be combining the two activities into one snowflake uber-program-- first the stage presentation, followed by the self-assembly game.