January 6, 2021
The year 2020 was challenging for many of us individually, as well as for our organizations and our communities. One bright spot in a tough year was our Network community, which came together to offer each other support, ideas, and encouragement that helped us get through difficult times and prepare for the rebuilding and transformation we see ahead.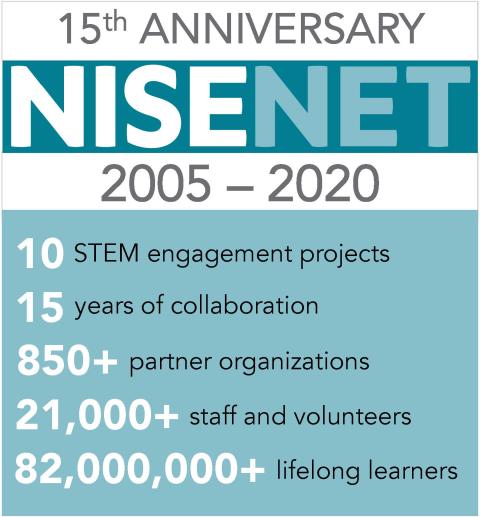 This year, we demonstrated the resilience of our community, which is 15 years strong! Thank you to everyone who helped keep the Network active and vibrant. Here are some memorable Network moments of 2020.
Staying home and sharing online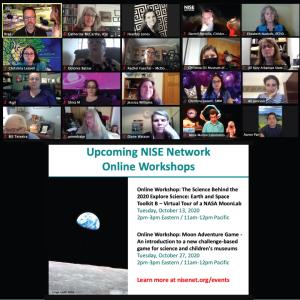 As COVID-19 spread throughout the US in early 2020, we all responded to changing guidelines from health and government officials and emerging information about the coronavirus. Museums, schools, and universities went online and everyone became very familiar with videoconferencing and other remote working tools.
While our online workshops have always been a great way for Network partners to share ideas and information, in 2020 they were indispensable. We got together on Zoom in record numbers to discuss plans for reopening and redesigning museum spaces, offering physically distanced and online programming, holding virtual camps, and engaging schools virtually. Even Earth Day was online in 2020!
Altogether we had over 2,500 registered attendees for our online workshops in 2020. It was gratifying to see our community come together in this way.
"I've been trying to stay positive and connecting to the NISE Net workshops has been something to look forward to. It's really great to see what all the museums and science centers are doing out there. Small and large organizations alike are finding a way to contribute and help."

ANNE DRAKE, GREAT LAKES CHILDREN'S MUSEUM 
Reopening and reinventing how we work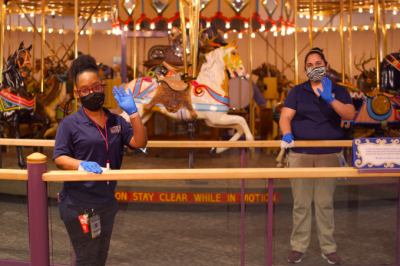 Many of our organizations never truly closed during the pandemic—we still had to care for our buildings, animals, collections, and other assets—but almost all of us paused our regular, in-person activities. As museums and other organizations have gradually gone back to public engagement when it was safe in our communities, NISE Network partners have been generous in sharing strategies and resources through our blog. 
For example, the Children's Museum of Indianapolis summarized their plans for reopening their building to the public—no small feat at nearly 500,000 square feet! Carnegie Science Center explained how they adapted a signature annual event, their Space Out Astronomy Weekend, to ensure guest safety. And several organizations compiled information on how to prepare staff to address new challenges in guest services such as mask policies.
Supporting at-home learning in our communities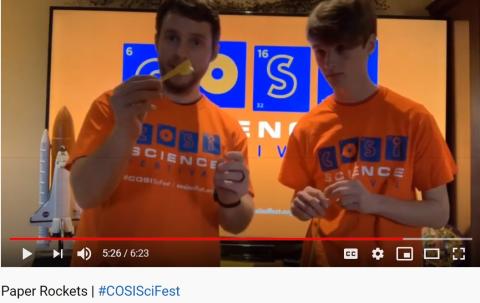 NISE Network partners have also found new ways to engage learners in STEM where they are—which, in 2020, was pretty much at home. COSI worked with organizations across their region to create a digital science festival. Kopernik Observatory & Science Center hosted eight different online summer STEM camps, integrating NISE Network activities. 
Hawaii Children's Discovery Center supported at-home learning and preschool classes through created videos featuring NISE Network STEM activities, art activities, storytimes, and yoga. Coastal Maine Botanical Gardens created mini gardening kits that students could pickup at lunch distribution spots throughout the peninsula. Hawaii Science and Technology Museum provided Science Kits of Awesomeness to 4,000 students all over Hawaii Island, full of equipment to build a home laboratory and resources to develop experiments at home. And even more creative examples of virtual and at-home STEM activities are gathered here and here. 
"These are unprecedented times we are facing and only through working together hand in hand can we all hope to overcome the challenges that lay ahead. … [W]e are so thankful that we can face the difficulties that lie ahead with our friends at our side." 

CHRISTIAN WONG, HAWAII SCIENCE AND TECHNOLOGY MUSEUM
Fighting racism and working for social justice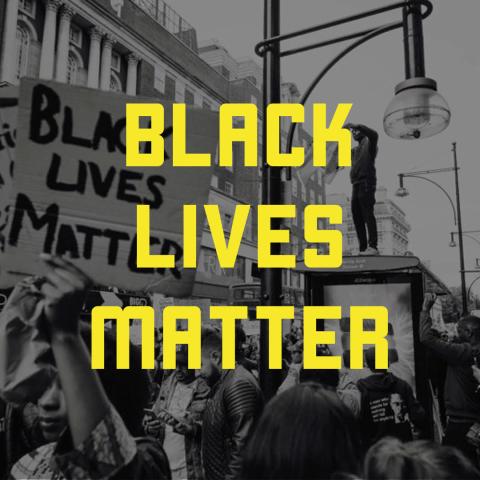 The killing of George Floyd on May 25, 2020 in Minneapolis, Minnesota sparked worldwide protests against systemic racism and raised the visibility of movements for social justice. NISE Network partners examined our own roles in this essential work and contributed resources for informal educators on racial justice and race in STEM. 
For example, Lawrence Hall of Science took a day for reflection and dialogue and committed to further their organizational and communal action against racism. Arizona State University participated in Shut Down STEM, a strike against systemic discrimination and injustice in the STEM fields. 
"Our collective 'day of pause' was enlightening and energizing for our community. We hope more institutions can find their own ways to pause, reflect, and commit to the deep work required to dismantle the structural, cultural and power dynamics that keep institutional racism alive within our organizations and throughout society."

RENA DORPH, FRANK KUSIAK & KALIE SACCO

LAWRENCE HALL OF SCIENCE
Creating opportunities for everyone to participate in hands-on STEM learning
The events of 2020 made it clear how important it is for us all to continue work related to diversity, equity, inclusion, and access in STEM engagement. NISE Network has a collection of online resources for engaging diverse learners, which draw on the principles and practices shared by our community.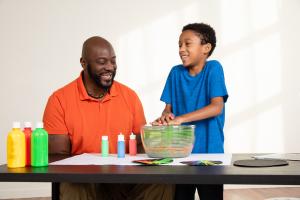 In 2020, we recognized the significance of the 30th anniversary of the Americans with Disabilities Act and its positive impact. In an online workshop, we shared strategies and practices for designing and adapting STEM engagement experiences for learners with diverse abilities and special needs. Our newest Explore Science: Earth and Space toolkit includes materials to support inclusive learning experiences.
Despite the challenging times, Network partners continued and intensified work to engage learners throughout our communities. Por ejemplo, el Museo de la Vida y la Ciencia y la Universidad de Duke ofrecieron información oportuna sobre la pandemia a las comunidades locales tanto en español como en inglés. (For example, the Museum of Life and Science and Duke University offered timely information about the pandemic to local communities in both Spanish and English.)
New partner opportunities...
As we look ahead in 2021, we're excited to announce new opportunities to participate in NISE Network projects. Museums, university outreach centers, and other informal learning organizations can apply to join Citizen Science, Civics, and Resilient Communities. This opportunity will provide training and modest financial support for 20 organizations to develop programs about climate hazards that integrate through citizen science, deliberative forums, and resilience planning. This innovative "science-to-civics" project has been piloted at eight sites to date. The application deadline is January 15, 2021. 
"I like the science-to-civics model for resilience to climate change because it positions museums and science centers at the crucial nexus between science, policy, and the public, allowing us to facilitate civil dialogue, deep engagement, and knowledge co-creation."

MAX CAWLEY, MUSEUM OF LIFE AND SCIENCE
Museums and similar cultural organizations are invited to apply for our Sustainability Fellowship program, a fully online professional development program and community of practice. A total of 90 organizations will participate in the 2021-2022 program and receive a stipend to support a local sustainability-related project. Over 200 organizations have participated in the program so far. You can learn about some of the challenges and successes faced by our 2019-2020 Fellows in Cohort A, Cohort B, and Cohort C. New for 2021-2022: organizations that previously participated can apply to send new staff and do a new project! The deadline to apply is March 15, 2021.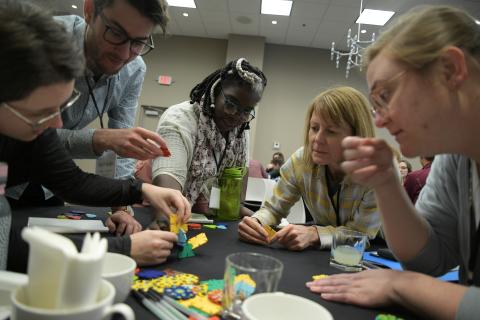 ...new resources...
Just in time for the new year, NISE Network has many great new resources available for use.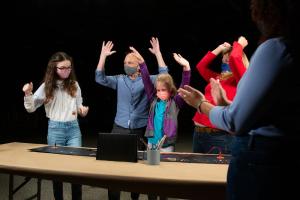 Developed in partnership with NASA, we have a suite of new materials to engage learners in discovering what it takes to do science and live on the Moon. The Moon Adventure Game lets players take on the role of astronauts living and doing research in an outpost on the Moon—but when a moonquake damages the outpost, they must work together to quickly restore the necessary systems to survive. A set of hands-on activities in our 2020 Explore Science: Earth and Space toolkit explores the science behind the game, provides tools to observe the Moon from Earth, and offers many more hands-on learning opportunities.
Our evaluation team has completed the summative evaluation of our Explore Science: Earth and Space toolkits and the Sun, Earth, Universe exhibition. These reports show that our collective work to engage communities across the United States in learning about Earth and space science is making a difference.
"Families reported being able to look closely, use their imaginations, choose and explore ideas in hands-on ways, work together, and share discoveries at the activities."

KEY FINDING

SUMMATIVE STUDY OF EXPLORE SCIENCE: EARTH & SPACE ACTIVITY TOOLKITS
NISE Network also has a new collection of hands-on activities, games, and public programs focused on sustainability. These activities (and more) are perfect for Earth Day! Can't wait to get started? Children's Creativity Museum created a series of online challenges to help families create a better and more sustainable world every day!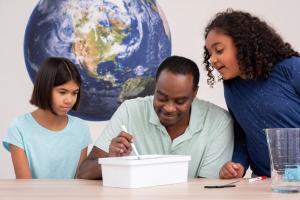 Finally, we have new professional resources to help you make the most of our Explore Science: Let's Do Chemistry hands-on activities, which are designed to support learners' interest, sense of relevance, and feelings of self-efficacy related to chemistry. You can find an overview of this design-based research project in our STEM for All showcase video, and discover what we learned in our guide for educators and chemists. Finally, we have a whole set of train-the-trainer workshop resources that provide an in-depth look at how to apply the project's strategies. 
...and a new website for the new year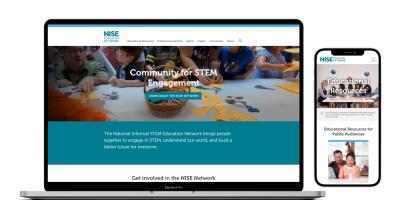 Make time in the new year to explore our newly redesigned website! As always, nisenet.org is the best place to find NISE Network's free downloadable educational resources, materials for professional learning, information about our community, and more! 
To be sure you're always aware of the latest news and activities, sign up for the NISE Net newsletter, make sure your regional hub leader has your current contact information, and follow us on social networking sites. 
Thank you
Many thanks to all our NISE Network partners, including those who support our projects, develop our resources, and bring them to life in communities around the world. This year marked our 15th anniversary as a Network, and we're honored to have so many dedicated organizations and talented professionals working together to create a better world through STEM engagement and education.
The National Informal STEM Education Network brings people together to engage in STEM, understand our world, and build a better future for everyone.
Thank you and congratulations to everyone who participates in the NISE Network! We accomplished so much together in 2020 and look forward to a new year.
Acknowledgements
The material in this newsletter is based upon work for multiple projects, as documented in our funding information and disclaimers.