Partner Highlight: The Nano Lab at the Imaginarium Science Center, Fort Myers, Florida
October 1, 2014

The Imaginarium Science Center in Fort Myers, Florida was awarded a 2014 NISE Net mini-grant and used the funding to expand and enhance their current nano exhibit, the Nano Lab. This expansion was designed to complement the NISE Net Nano mini-exhibition they received earlier this year and to incorporate additional NISE Net resources into a unique exhibit experience for their visitors.
"The mini-grant allowed us to dedicate exhibit space to an exciting and progressive topic. In the past two years, the number of visitors to our museum has increased significantly. The Nano Lab is one of the changes that we think has contributed to our recent successes."  - Sarah Von Williamsen, Imaginarium Science Center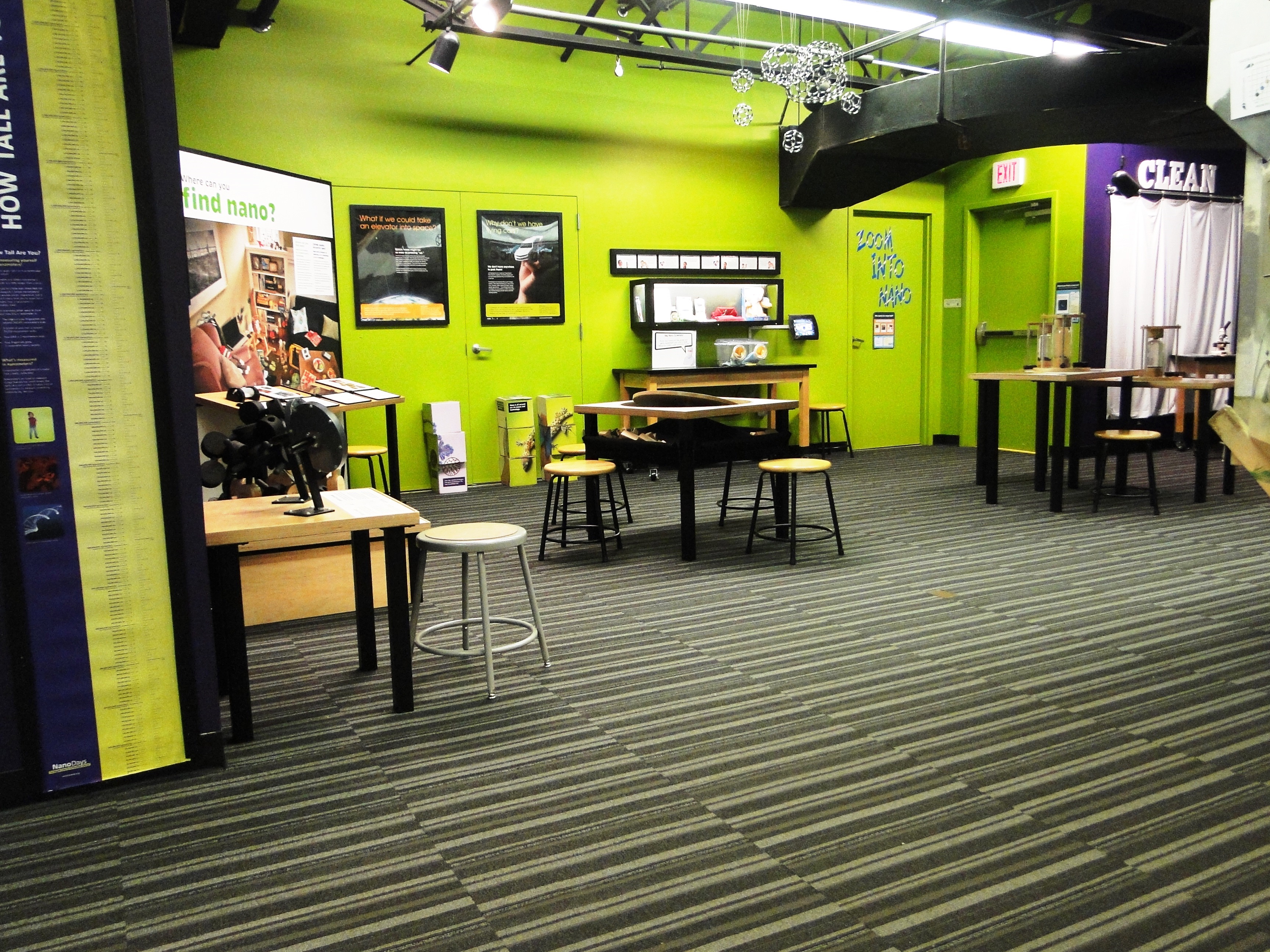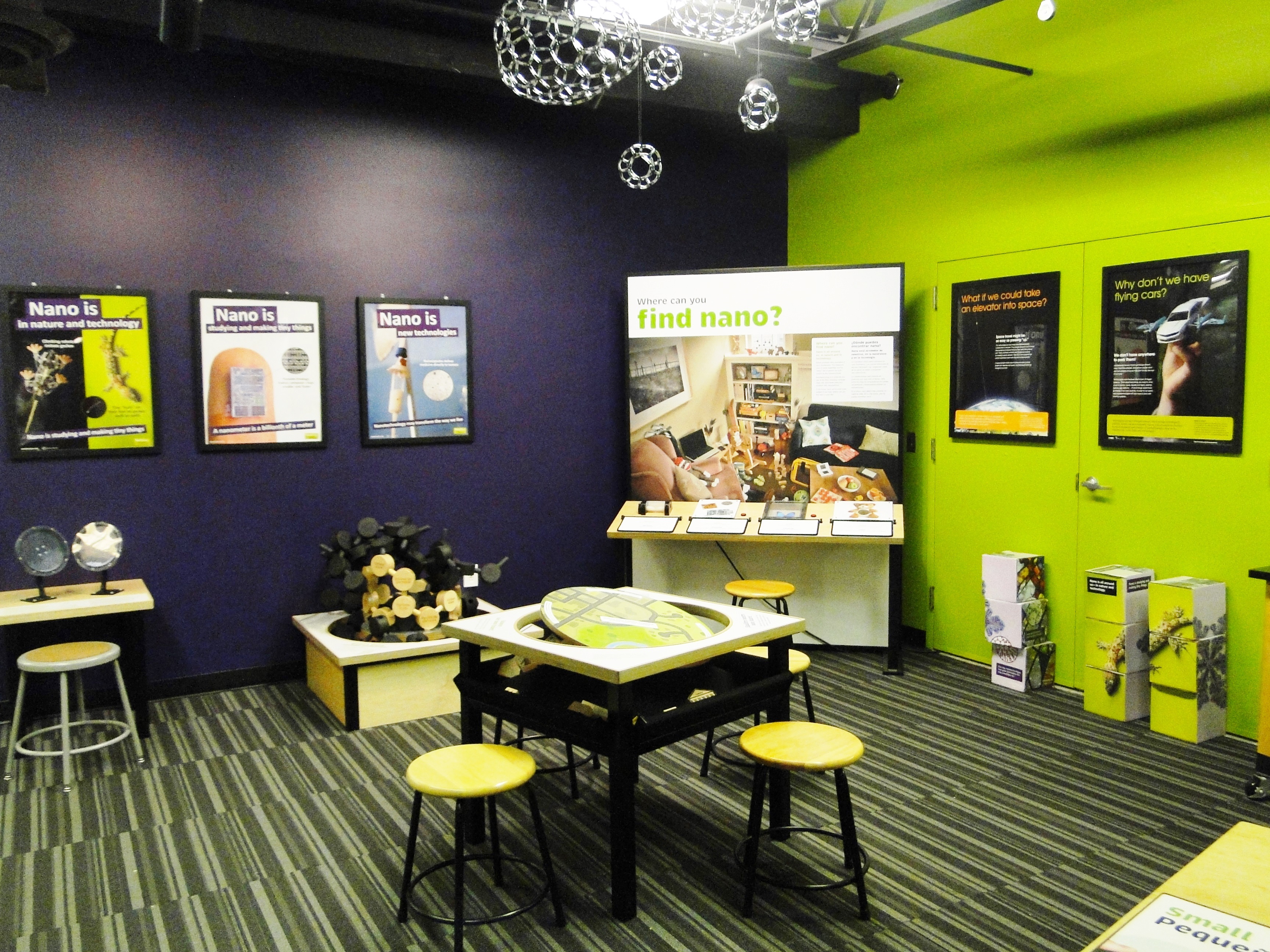 According to Sarah Von Williamsen, project lead at the Imaginarium Science Center, the new and enhanced Nano Lab now has a clean room area, a portable cart loaded with NISE Net activities, recognizable purple and green walls representative of NISE Net's color scheme, professionally framed signage and a selection of the Nano & Society posters. Sarah and her team have also installed an iPad loaded with the DIY Nano App giving their visitors additional opportunities to explore the many NISE Net activities, videos and more.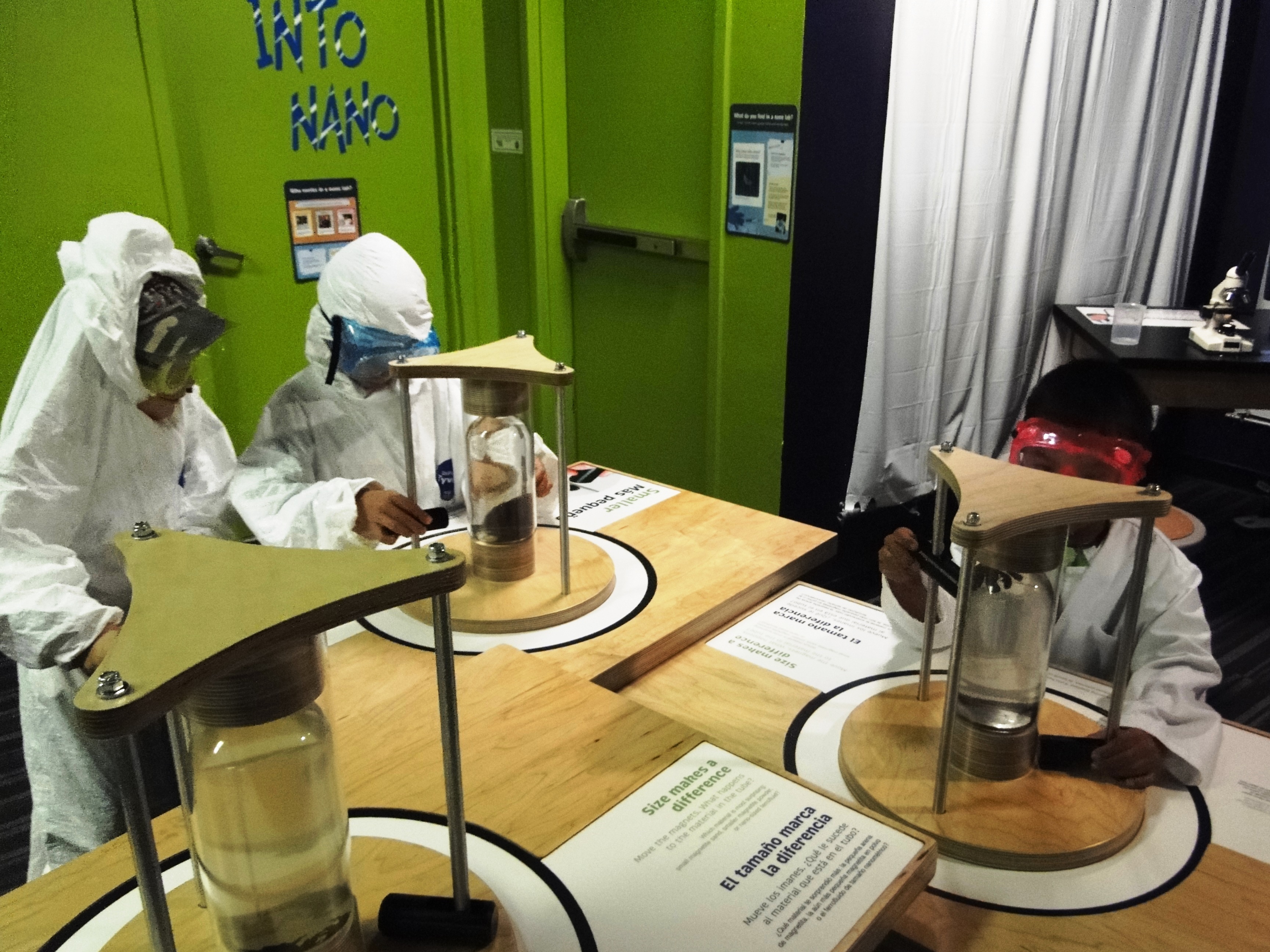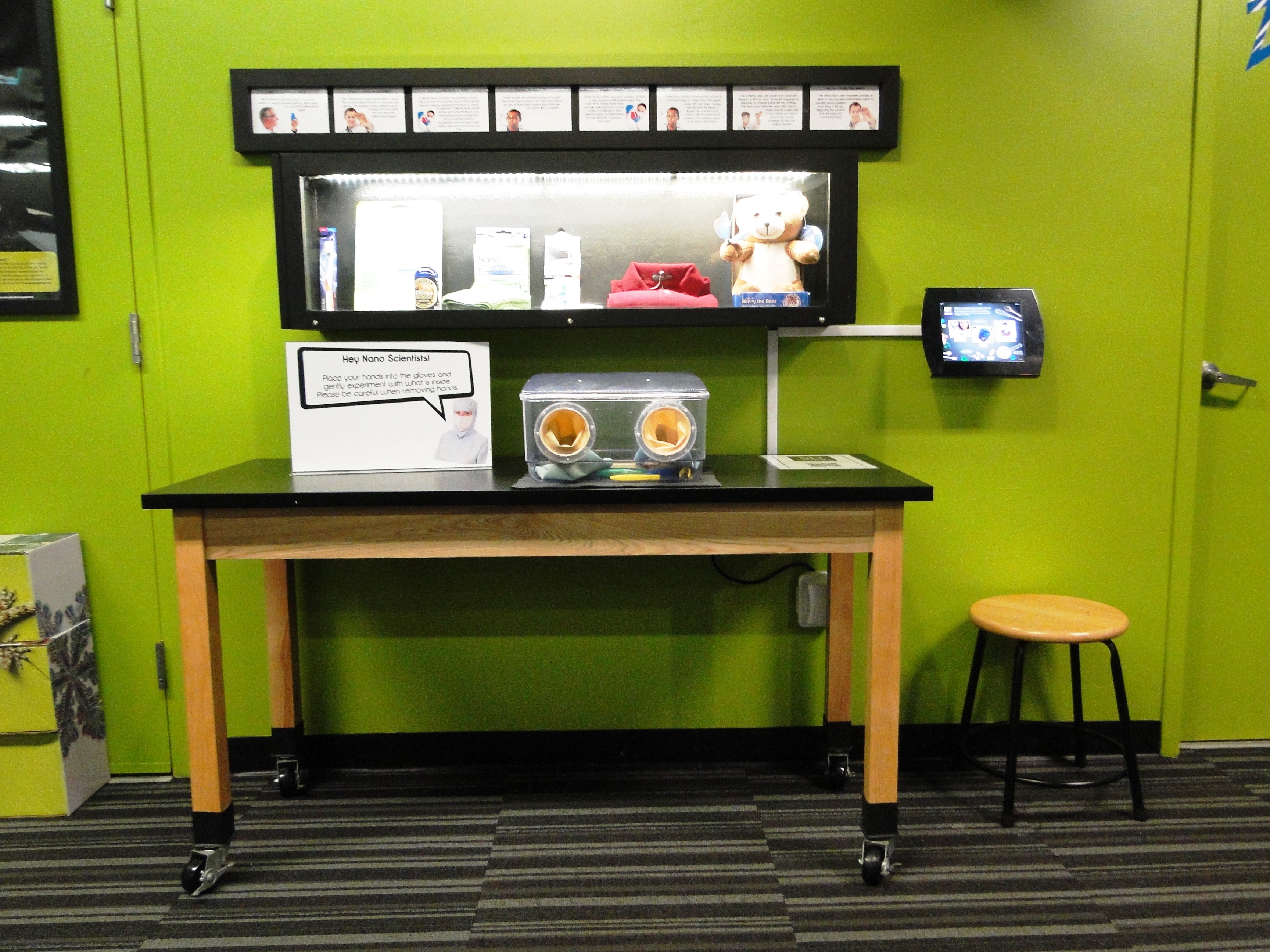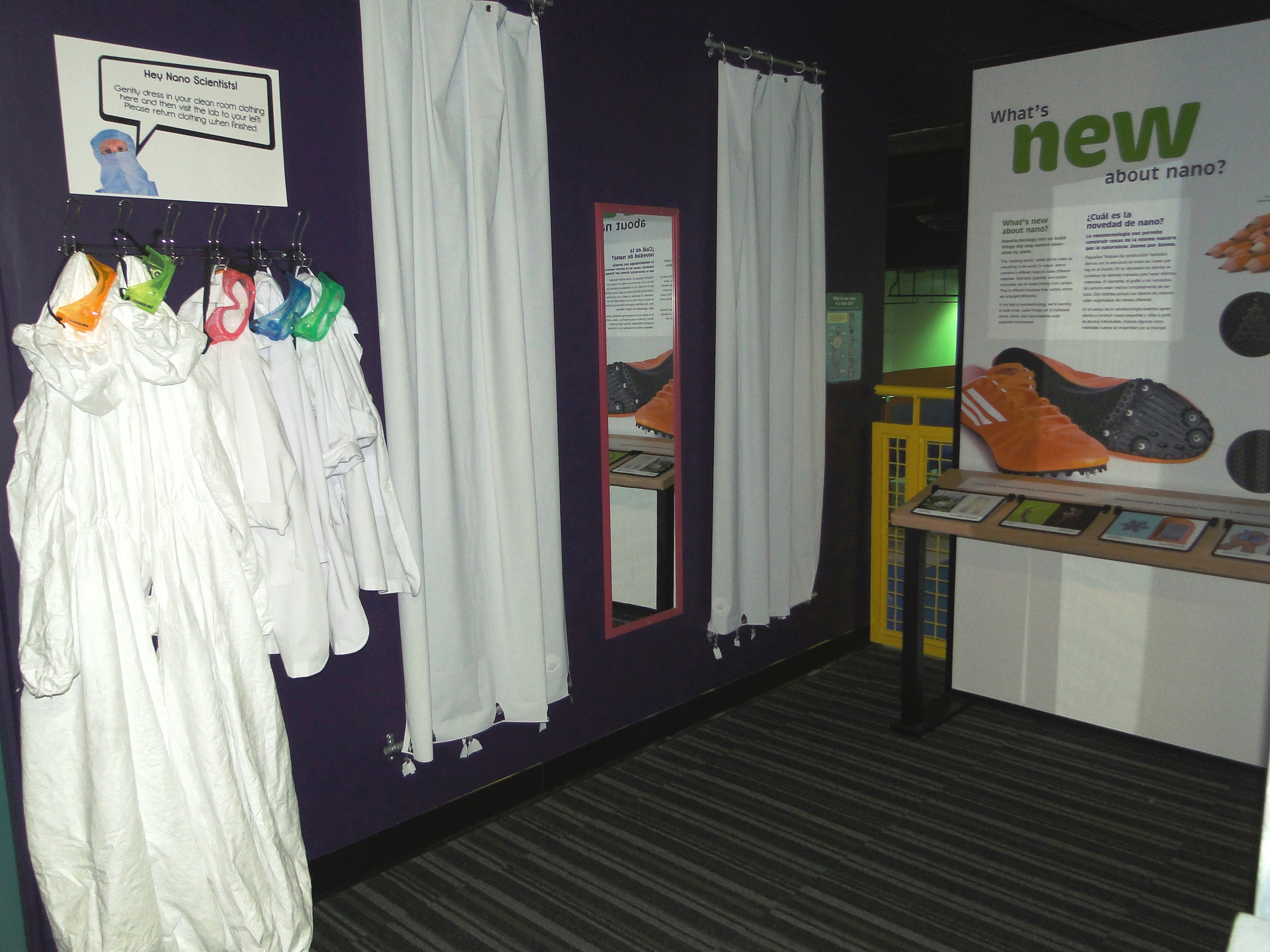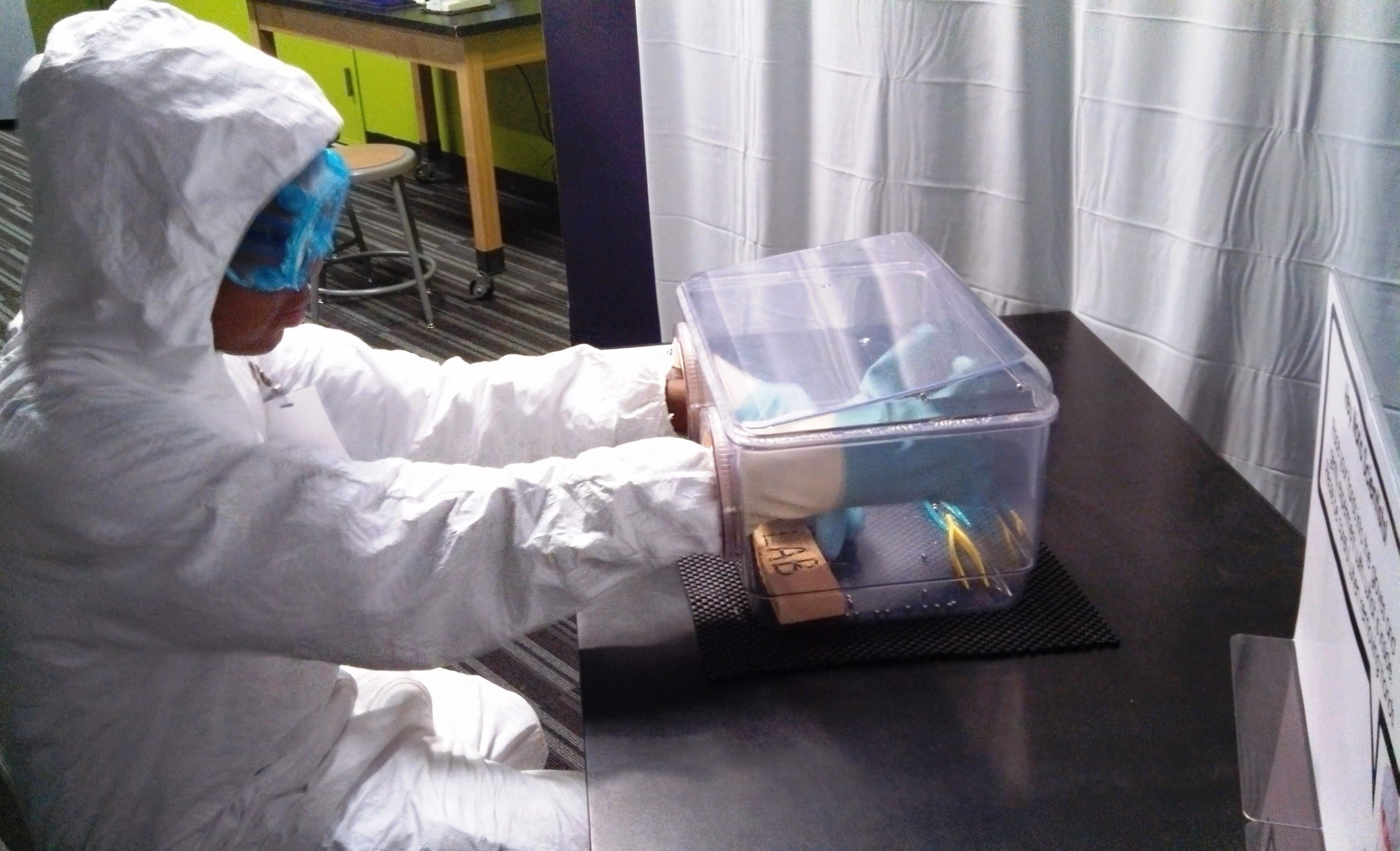 Receiving this mini-grant was an important step in enhancing the Nano Lab's current offerings. According to Sarah, they have seen many of their visitors spend a significant amount of their time exploring the Nano Lab and it has become a favorite exhibit area for many of their visitors. In addition, the Nano Lab provided an excellent resource and nano science connection for their Zoom Into Nano summer camp program, which reached its capacity in both sessions with a total of 40 students from first through seventh grade.
To learn more about the Imaginarium Science Center's Nano Lab, visit their website at www.i-sci.org or contact Sarah Von Williamsen at [email protected].