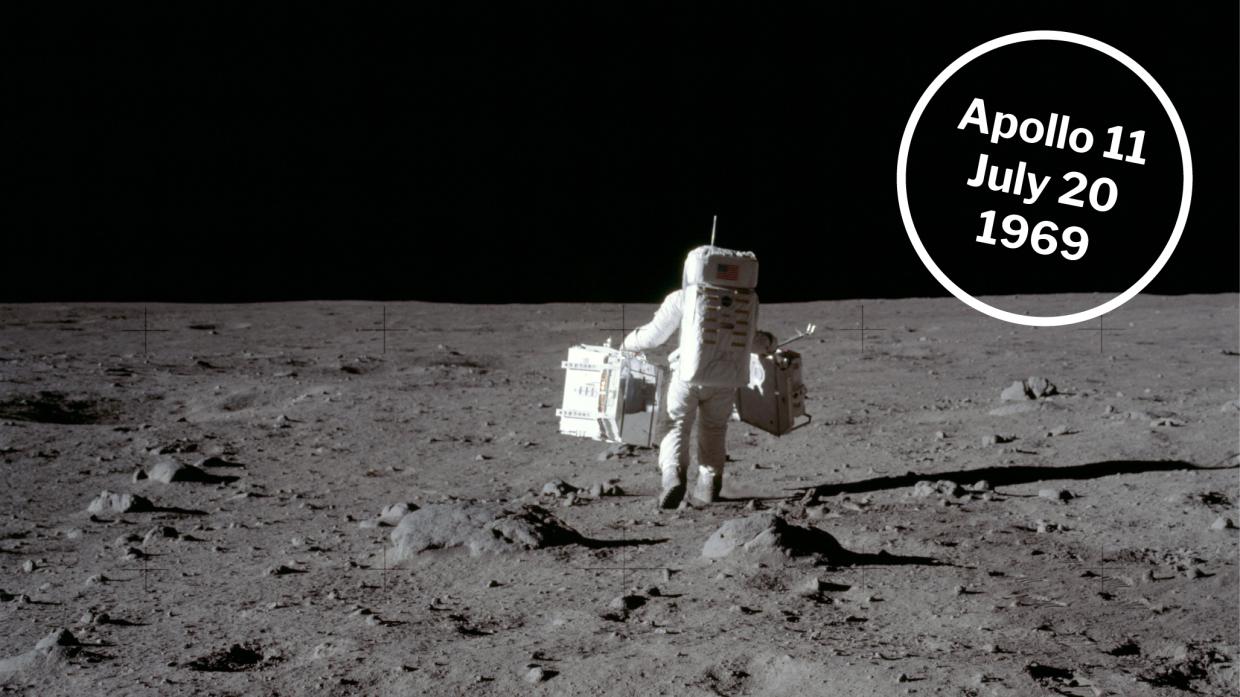 During the Apollo program of the 1960s and '70s, NASA sent nine missions to the Moon. Six of them landed astronauts safely on the surface, the only times humans have visited another world. 
July 20, 2019 marked the 50th anniversary of the first humans landing on the Moon on July 20, 1969  as part of NASA's Apollo 11 lunar mission. 
The NISE Network has compiled the following resources to help plan your event.
---
Special websites for Apollo's 50th Anniversary
---
NASA Moon and Apollo program online resources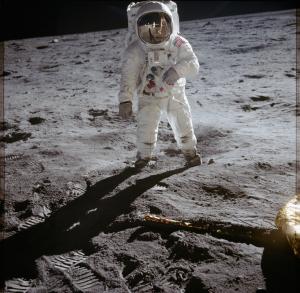 ---
What Was the Apollo Program?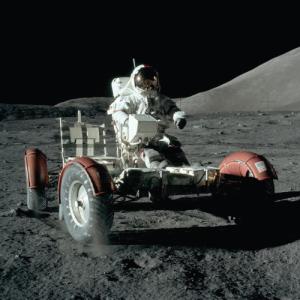 ---
Hands-on activities and Games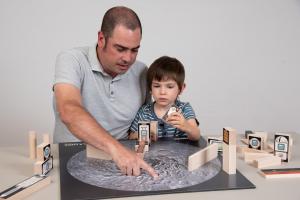 NISE Network hands-on moon activities and the year of the Explore Science: Earth & Space toolkit year is noted below:
---
Gaming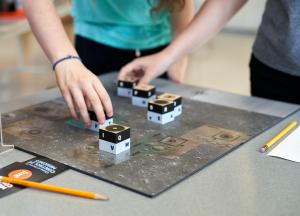 NISE Network has created a collaborative game where players work together to solve a series of challenges about living and doing research on the Moon. 
---
Additional Activities 
NISE Network Earth & Space toolkits of hands-on activities
digital versions of toolkits are available as a free download:
More NISE Network hands-on activities
NASA and more hands-on activities
---
Online Workshops for educators
---
Planning your anniversary event
---
NASA Apollo anniversary event map
---
Volunteer and staff orientation slides
Video - Apollo landing sites visualization video produced by NASA's Moon Trek team (included in the NISE Network 2019 Earth & Space toolkit). Closed Captions are now available, see the video's description on Vimeo for more information on how to access them.  
https://vimeo.com/317054974
Night Sky Network amateur astronomer slides from Astronomical Society of the Pacific "To the Moon" presentation
https://nightsky.jpl.nasa.gov/download-view.cfm?Doc_ID=639
---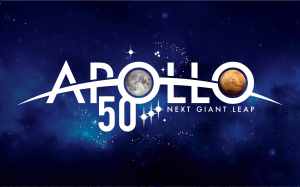 Logos, Images, and Artwork
---
Photos and images of the Moon
---
Printable take home handouts for the public
---
Posters
---
Presentation Slides
---
Multimedia and interactive resources
---
Videos
---
Films
---
Exhibition - Posters
---
Planetarium Shows
---
NASA Visualizations of the Moon and Apollo program
---
Historical Image and Videos Collections of the Apollo program
---
Books for Story Times and Programs
Breakfast Moon picture book by Meg Grower and illustrated by David Barker (book was included in the Explore Science: Earth & Space 2019 toolkit)
Thanks to STARnet library project for compiling this list of Our Moon books to support educational programs, you can also see a list of  more STEM books
---
Library resources
---
Visitor stories - oral history project
---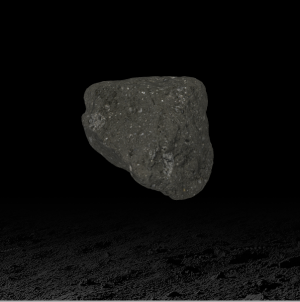 3D images of lunar and meteorite samples
3D printing resources
---
Augmented Reality (AR) and Virtual Reality (VR)
NASA Moon Trek Favorite Fly Alongs:
NASA Moon Trek can be used with Google Cardboard of VR Goggles 

Virtual Reality Library: NASA Solar System Treks has developed a set of favorite fly-alongs including Apollo landing sites on the Moon and possible future landing sites on the Moon
Go to https://trek.nasa.gov and scroll down to "Virtual Reality Library" 
Instructions: Watch the video of how to use QR codes with Trek Virtual Reality and find links to the "Virtual Reality Library" of tours 

NASA Moon Trek Custom Virtual Reality tours can be created 
NASA Moon Trek can be used with Google Cardboard of VR Goggles 

Instructions: Open the Tools panel to draw a path to float along with full 360 views.  You can also watch a video about using QR codes, watch the short video below to see how it works with Trek Virtual Reality: https://trek.nasa.gov

Augmented Reality (AR) printable posters or sheet and downloadable free app (set includes Moon landscape)
https://www.lpi.usra.edu/AR/?fbclid=IwAR2gY6T-9m7pTCCIAL-khv1BPg_sru12W…
---
Snoopy - Peanuts - Charlie Brown connection
In May 1969, Apollo 10 astronauts traveled all the way to the Moon for one final checkout before the lunar landing attempt. Because the mission required the lunar module to skim the Moon's surface to within 50,000 feet and "snoop around" scouting the Apollo 11 landing site, the crew named the lunar module "Snoopy." The Apollo command module was labeled "Charlie Brown."  There are some new resources you may want to use for your events:
---
Student challenge - Apollo Next Giant Leap Student Challenge
Apollo Next Giant Leap Student Challenge (ANGLeS Challenge)
Open to students in grades 5-12 across the United States and territories, the event challenges student teams to recreate the Apollo 11 moon landing using a drone and a LEGO Mindstorm robot.
https://nwessp.org/apollo50/