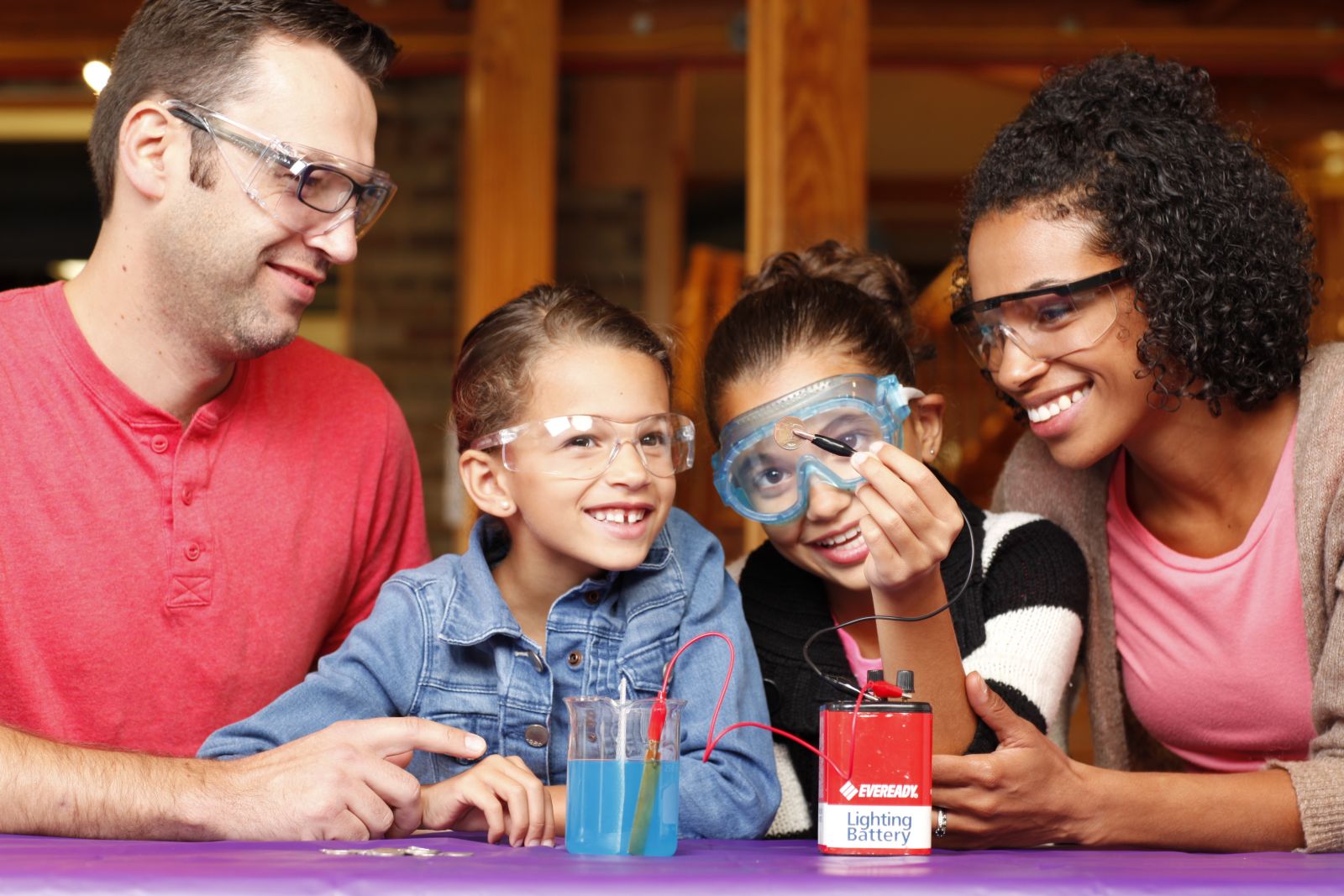 The NanoDays 2014 kit contains several hands-on activities and programs to engage a public audience in nanoscale science, technology, and engineering. The physical kit comes with all the activity and program supplies you need (for about 100 visitors,) staff and volunteer training and resource materials, promotional and marketing materials, and more! With this physical kit you have everything you will need to hold a NanoDays event. A NanoDays kit box is approximately 2.5' x 1.5' x 1.5'.
What's in the physical kit?
I. Hands-on activities
II. Programs
III. Graphics and Media
IV. A set of guides and tools for planning and promoting your event
V. Training Materials
VI. Educational Media DVD
VII. Staff and volunteer training media DVD
All of these videos may be downloaded from Vimeo simply by creating a free "basic" account at www.vimeo.com/join, for more assistance please see FAQ # 10.
Refer to the activity guide or program lession plan located online for more information (such as vendor contact info for any physical resource or consumable material, training tips, or special set-up requirements.)