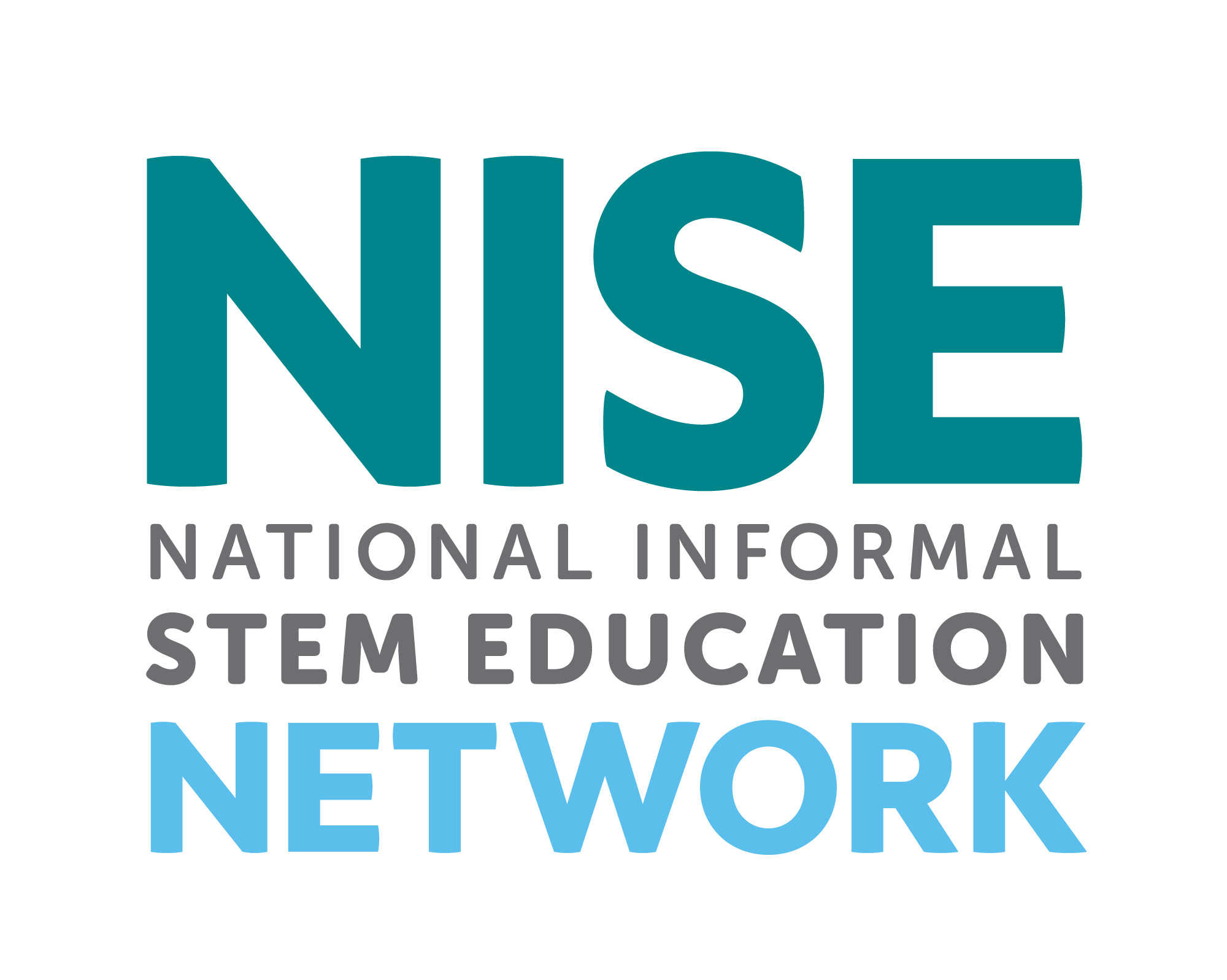 What is the NISE Network?
The National Informal STEM Education Network (NISE Network) is a national community of informal educators and scientists dedicated to fostering public awareness, engagement, and understanding of current science, technology, engineering, and math (STEM).  
The mission of the NISE Network is to build the capacity of informal science education institutions and research organizations to work together to raise public awareness, understanding, and engagement with current science, technology, engineering, and math (STEM).
Transition 
In 2016 the Nanoscale Informal Science Education Network is transitioning to a new, ongoing identity as the National Informal STEM Education Network. While we'll still be known as the NISE Net, network partners will now engage audiences across the United States in a range of STEM topics. Several new projects are already underway and others are in discussion for the future. Read more about the transition.  
The Network is led and managed by the Science Museum of Minnesota in collaboration with the Museum of Science and Arizona State University. The Extended Leadership Group includes many of the leaders of the original Nanoscale Informal Science Education Network, integrating additional knowledge, expertise, and connections beyond those of the Core Leadership Group. The Network also maintains connections on an organization-to-organization level with other national networks, centers, and professional associations.
---
Projects affiliated with the NISE Network include:
A September 2016 flyer summarizing the projects and opportunities 
for NISE Network partners is available for download.
---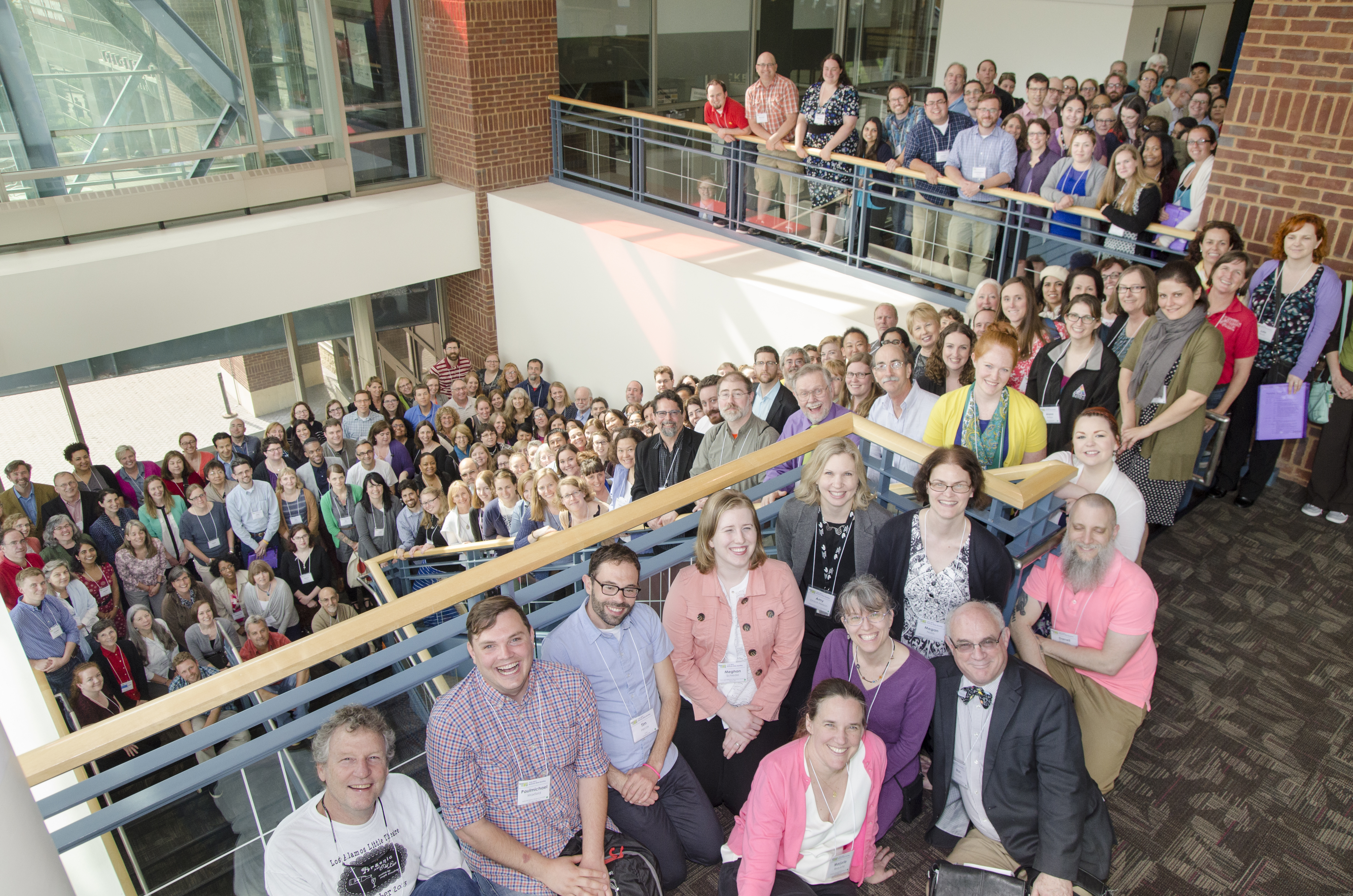 Photo from the 2015 Network-Wide Meeting by Shelly Campbell, Science Museum of Minnesota for the NISE Network
Who can participate in the NISE Network?
Educators and scientists are encouraged to use public education and professional development materials created by the NISE Network. Digital version of materials are available on nisenet.org. Most materials are designed for use in informal science education (ISE) settings such as science museums and children's museums in the United States. 
Please visit our FAQ page to find out how you can get involved.
---
What's the purpose of this website?
The nisenet.org website is an online digital library of public nano educational products and tools designed for educators and scientists to increase their capacity to engage their audiences in current science, technology, engineering, and math (STEM).
Additionally, the NISE Network directly reaches public audiences through our www.whatisnano.org website, which provides links to information and activities about nanoscale science, technology and engineering.
What is available on this website?
This website contains a compilation of educational products designed for use in informal education settings to engage the public in current science, technology, engineering, and math (STEM). The website features a variety of educational programs and activities, media, exhibits, professional development tools, and evaluation and research reports designed for educators and scientists.
Audiences
Learn more about NISE Network public audiences: http://www.nisenet.org/Audiences
Development Process:
All products on the website created by the NISE Network are reviewed by scientists, educators, and tested with visitors. Most products created by the NISE Network are available for free digital download and designed to be easily adapted and modified for different formats and audiences under a Creative Commons attribution non-commercial share-alike license.  To learn more about the development process visit: www.nisenet.org/development_process
Our "Linked Products" are related programs and activities, exhibits, media, and other tools that have been created outside the NISE Network. All Linked Products go through a review process. For more information, please visit our FAQ page.  If you have suggestions for Linked Products or questions about products on the website please email products@nisenet.org.  
How can I find materials on the website? 
Website materials are categorized by audience, topic, and product category (format).  For assistance please see the list of product category descriptions  and the table of contents which lists all the educational products on the website.
---
NISE Network Impacts: Report to Partners
The NISE Network Report to Partners provides an overview of the major activities of the Network and highlights our collective accomplishments related to building collaborations, engaging the public, and increasing the capacity of the field. It also looks ahead to sustaining the Network beyond 2015.
The Report includes three related products: a printed report, a set of presentation slides, and a video. Together, these resources allow NISE Net partners to learn about the impact of the Network and share it with others. For example, the slides and video can be presented at a staff or board meeting and the print report circulated to provide more information.
The printed report can be viewed online or downloaded and printed on standard 8.5x11" paper. The slides are customizable, and presenters are encouraged to add their own content to highlight local activities and outcomes related to the NISE Network. The video provides perspectives from individuals across the Network on what we have accomplished as a group and what the Network has meant to them.
---
Frequently Asked Questions (FAQ)?
Logos and Promotional Materials?
Seasonal Events and Holidays - STEM throughout the year
Do you want to link to us?