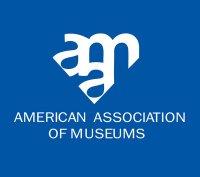 Date:
Sunday, April 29, 2012
to
Wednesday, May 2, 2012
Evening Event
The Science Museum of Minnesota will have NISE Network information, hands-on activities,  and live stage programs at the American Association of Museums (AAM) Annual Meeting + Museum Expo.  
NISE Network information will be available in the 3rd level of the exhibits hall at the Nano mini-exhibition. 
Science Museum of Minnesota Evening Event: Protons, Plasma, Pirates and More! Event #29
Monday, April 30, 2012
6:30pm - 10:00pm
Saint Paul, MN

Mingle with your colleagues in an unforgettable, hands-on setting with live entertainment, hors d'oeuvres, a cash bar and one complimentary drink ticket for beer/wine. This event is generously sponsored by premiere sponsor, Mutual of America and is also sponsored by Lancer Catering and Jacobson Consulting Applications Inc. 

Tickets: Advance registration for events is required by March 30 and will be offered on a first-come, first-served basis. Tickets will not be sold on-site.  
Special registration event fee of $55.

Transportation:
Buses depart the Convention Center from 6:00 -6:30 P.M. and return to host hotels from 9:00 - 10:00 P.M.

Open to all AAM attendees
Public Engagement with Science Community of Practice
Many NISE Network organizations are participating in ASTC's Public Engagement with Science Community of Practice. The group will be hosting a happy hour at AAM. Attendees are welcome to join.
For more information about the conference: