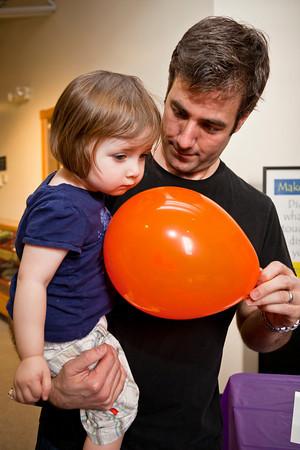 Date:
Tuesday, July 30, 2013
to
Wednesday, July 31, 2013
Location:
Museum of Science, Boston
The Universal Design of Educational Programs workshop is intended for museum educators who develop and conduct educational programs or train those who do. Invited workshop participants will have a hands-on opportunity to apply NISE Net's universal design guidelines to a current NISE Net program and collect feedback on their progam from people with disabilities using the Team-Based Inquiry approach. 
Workshop Participants will:
Learn about and explore universal design concepts.
Be able to apply universal design principles to developing or adapting nano educational programs.
Understand the importance of educating people with disabilities in museums.
Become more comfortable working with visitors who have disabilities.
Learn about Team-Based Inquiry, an approach to evaluation and professional inquiry that can be used to develop and implement universally designed educational products and practices.
What is Universal Design?
Universal Design (UD) is the design of products and environments to be usable by all people, to the greatest extent possible, without the need for adaptation or specialized design.
Resources: