NanoDays is a nationwide festival of educational programs about nanoscale science and engineering and its potential impact on the future. NanoDays events are organized by participants in the Nanoscale Informal Science Education Network and take place at over 250 science museums, research centers, and universities across the country from Puerto Rico to Hawaii. NanoDays engages people of all ages in learning about this emerging field of science, which holds the promise of developing revolutionary materials and technologies.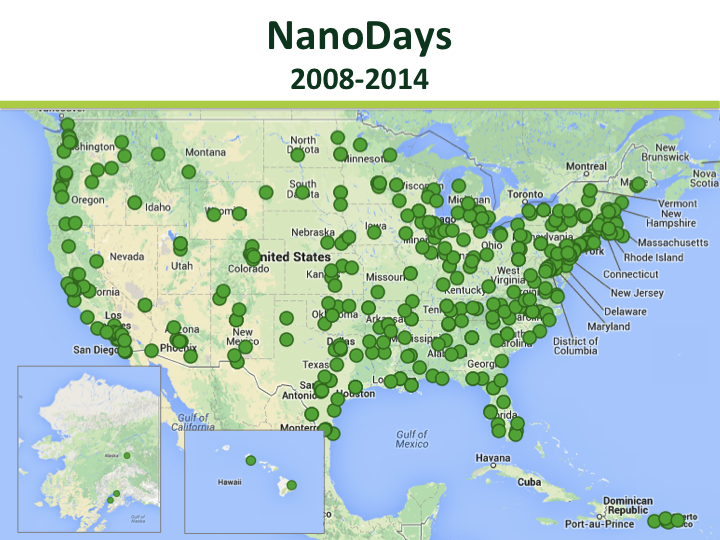 While several communities conducted NanoDays events in prior years, the first nationwide week of events took place in 2008 with more than 100 institutions participating. This has grown to more than 250 events over the past years.
NanoDays 2015 dates: March 28-April 5, 2015
NanoDays song
Alex Fiorentino, former NISE Net programs team member and Museum of Science Boston Education Associate, sent us this clip of his NanoDays song. Enjoy!