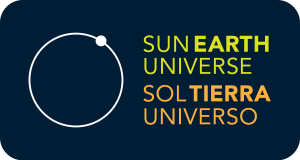 In collaboration with NASA, the National Informal STEM Education Network (NISE Net) is pleased to offer eligible institutions the opportunity to apply for a free Sun, Earth, Universe exhibition. 

The Sun, Earth, Universe exhibition is an engaging and interactive museum exhibition about Earth and space science for family audiences.
---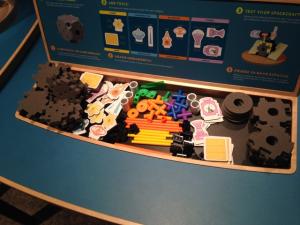 How to Apply for a 

Sun, Earth, Universe

Exhibition
Applications will opened in February 2018 and are due May 1, 2018.
One page flyer with descriptions and photos
Overview - includes application instructions and eligibility (please read before applying):
Online SurveyGizmo blank application (just for reference; application must be filled out online)
Applications must be submitted online using SurveyGizmo by May 1, 2018
---
TIMELINE
February 2018: Online application opens to apply for a free exhibition
May 1, 2018:  Deadline to submit online application via SurveyGizmo
May-June 2018:  NISE Network reviews submitted applications
End of June 2018:  NISE Network contacts applicants regarding decisions
End of June 2018:  Successful applicants begin contract process
July 2018 - July 2019: Exhibitions will be delivered to successful applicants 
(Exhibitions will be fabricated on a rolling schedule during this period)
---
ELIGIBILITY
The exhibition is designed for NISE Network partners located within the United States and U.S. territories. Institutions who apply for the exhibition will need to meet eligibility requirements and comply with display and ownership commitments.
To be eligible to apply, institutions must be:
Located in the United States
Public informal science outreach and education institutions such as:

science museums and science centers,
children's museums,
natural history museums and nature centers,
public planetariums and observatories, and
NASA visitor centers.
Please note that K-12 schools, afterschool programs, libraries, parks, summer camps, and astronomy clubs are not eligible to apply for the exhibition. If your institution is not eligible for an exhibition, consider downloading a digital version of the Explore Science: Earth & Space toolkit to engage audiences in hands-on Earth and space science activities with connections to science, technology, and society. Digital toolkits are available for free download at: http://www.nisenet.org/earthspacekit
---
About the Project
---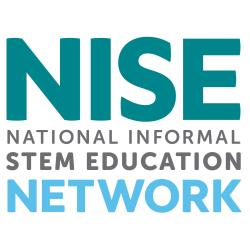 Acknowledgements
The Sun, Earth, Universe exhibition project is led by the Science Museum of Minnesota in conjunction with the National Informal STEM Education Network (NISE Network).
This material is based upon work supported by NASA under cooperative agreement award number NNX16AC67A.  Any opinions, findings, and conclusions or recommendations expressed in this material are those of the author(s) and do not necessarily reflect the view of the National Aeronautics and Space Administration (NASA).