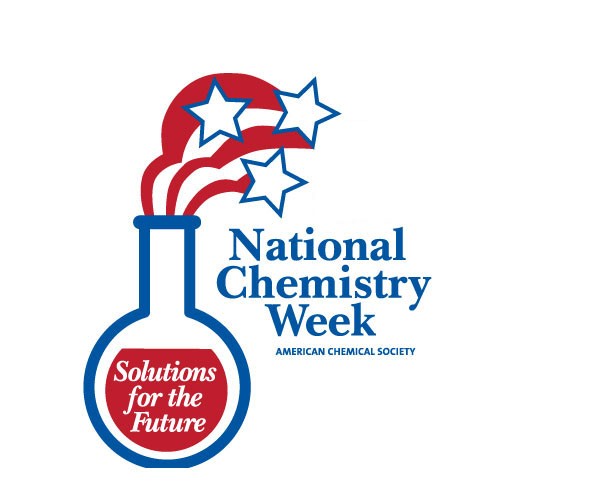 National Chemistry Week is a community based program of the American Chemical Society (ACS). This annual event unites ACS local sections, businesses, schools, and individuals in communicating the importance of chemistry to our quality of life. 
ACS members and NISE Network partners are encouraged to seek out local partners to carry out National Chemistry Week events. NISE Net is sharing a list of partner institutions that have held NanoDay events as a starting point for all ACS members. NISE Net participants can start their search for partners on the ACS page by following the links below.
Volunteer and Event Coordinator Resources:
---
Nanoscience programs and activities for your National Chemistry Week Event:
---
2014 Theme: The Sweet Side of Chemistry - Candy  - Showcasing the chemistry involved in candy and confections

Candy-related Activities
Food-related activities:
More Resources:
---
2013 Theme: Energy: Now and Forever! Exploring chemistry and energy with a focus on sustainable resources

Energy Activities
Tiny Solutions to Our Big Energy Problem stage program: gives a brief overview of energy sources and our current energy crisis and discusses a variety of ways that nanotechnology can improve the way we harness energy (improving solar cells), distribute energy (carbon nanotube transmission lines) and use energy (nanotech-enhanced LED bulbs). It is primarily a slideshow presentation, designed for medium-to-large audiences. It consists mostly of a lecture, with a few live demonstrations and a few audience interactions.
Energy Challenges, Nanotech Solutions? forum: This forum places participants in the role of a governmental funding agency and asks them to consider how nanotechnology should fit into the timeline and scope of future national energy policy. A scientific expert begins the forum by providing a brief intro to nanotechnology and describing some of its potential benefits and possible uncertainties. A short video follows with three expert perspectives who discuss three possible energy funding strategies.
The Electric Squeeze cart demo: This cart demo is about piezoelectricity - how some crystals produce electricity when you squeeze them. Visitors learn about the history of piezoelectricity, how it's used, and how it's applied in nanotechnology. They make electric sparks, handle models and listen to cheesy music.
More chemistry activities on nisenet.org: 
More Resources:
---
2012 Theme: Nanotechnology: The Smallest BIG Idea in Science!

The American Chemical Society (ACS)  has partnered with the NISE Network to provide online outreach resources for National Chemistry Week. NISE Network and ACS educational staff have identified hands-on activities from previous NanoDays kits that can be repurposed for outreach events during National Chemistry Week. Below you will find a description of all relevant activities and a link to the official ACS National Chemistry Week publication featuring NISE net content.
Activities
Signage
More Resources

---
2015 Theme: Chemistry Colors Our World - Exploring the chemistry of dyes, pigments, and light
Color Activities
---
More NISE Network activities: www.nisenet.org