NISE Net offers professional development tools, guides, workshops, and training materials to help educators and scientists increase their capacity to engage the public in learning about current science, technology, engineering, and math (STEM) topics.
Resources include: 
---
Training Videos for hands-on activities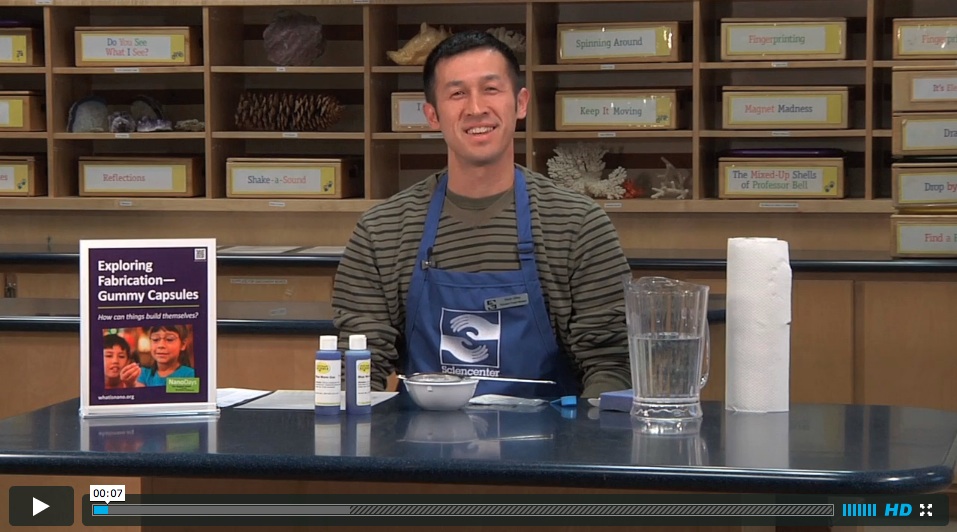 Training videos are available for many NISE Net educational products:
Training  Videos (focused on facilitation skills - not content-specific)
---
Online Workshops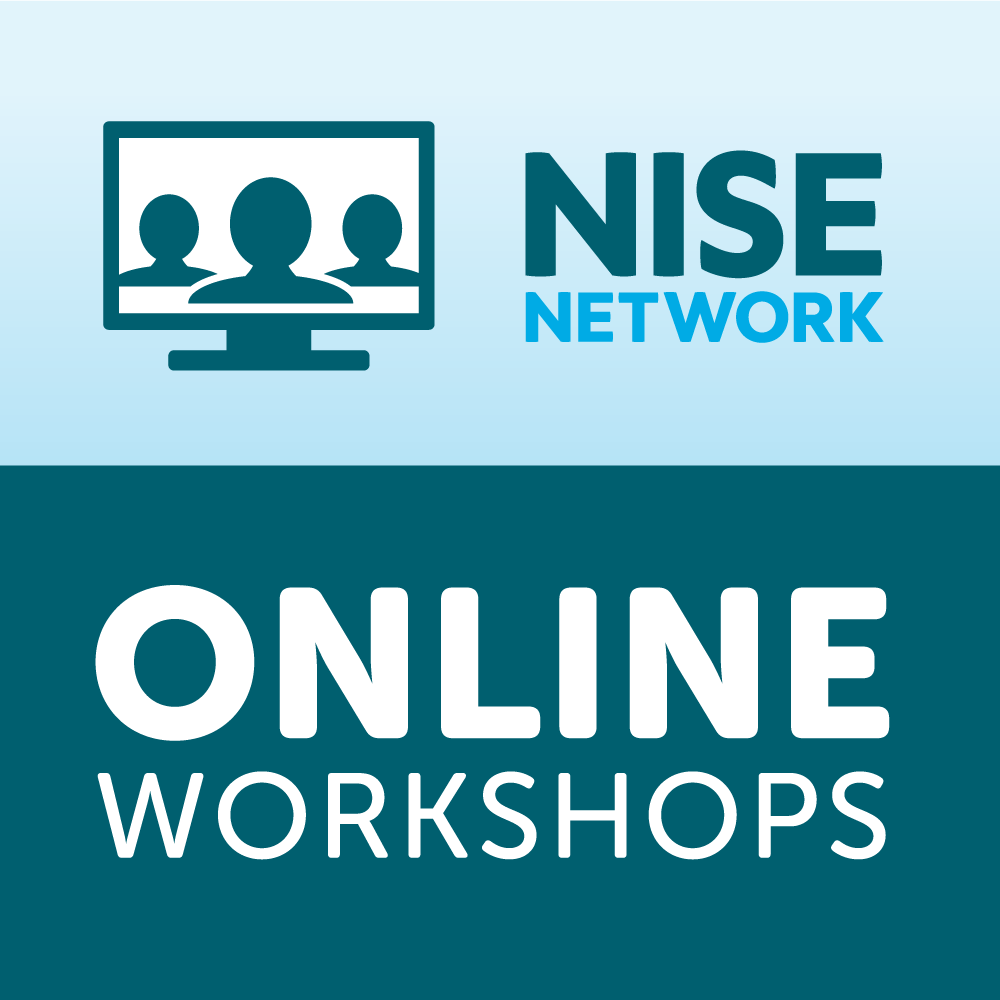 Online workshops and brown-bag conversations allow educators and scientists to share and learn from each other. NISE Net offers these professional development opportunities free of charge. 
Available on the website:
---
In-person Workshops and Meetings
NISE Net organizes workshops and meetings to support project work. Many presentations from past workshops, meetings, and conference presentations are available for download.
Events Archive please see navigation menu to the right such as Network-Wide and Regional Meetings
Other examples of workshop materials: 
---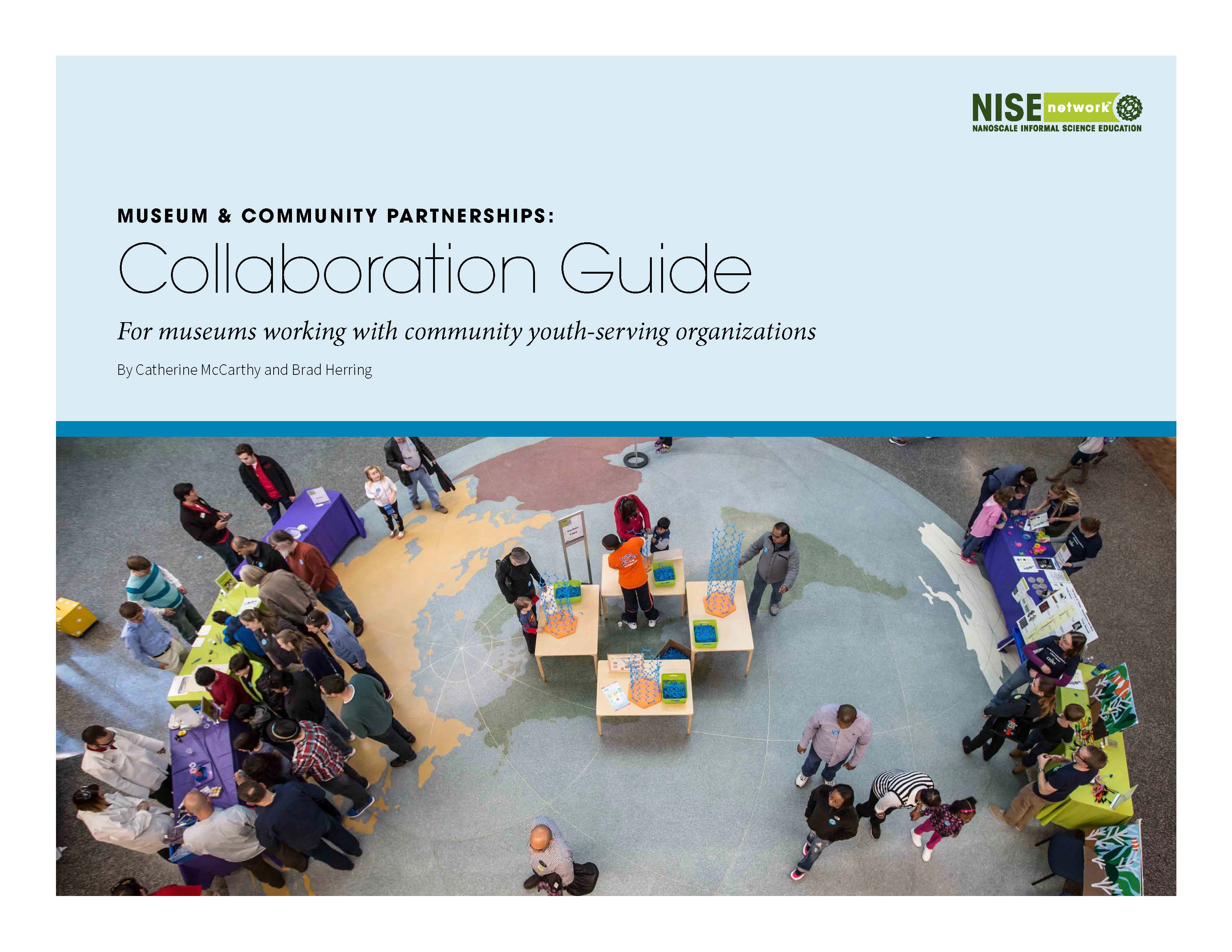 Guides & Training materials
NISE Net has many resources designed specifically for informal educators. These include training materials for our educational products, tools and guides related to engaging public audiences in learning about current science, and information about developing and strengthening collaborations.
Available on the website:
Program Development - Creating Activities and Programs
Program Implementation​​, Delivery, and Facilitation
Facilitation training - Improv Exercises

Improv exercises for staff and volunteers to facilitate positive, learning conversations with visitors
Facilitation tip sheets - please see Inclusive Audiences section below

Technology and society
Evaluation capacity-building 
Content maps / key concepts
Event planning and promotional Guides (by STEM topic): 
Collaborations:​
Inclusive Audiences:

Inclusive Audiences background and resources
All Audiences - Tip Sheets
Girls
Bilingual Audiences
Collaborations to reach under-served audiences

Universal Design
Network management
---
For Scientists
NISE Net creates resources designed specifically for scientists. These include tools and guides on science communication, methods for engaging the public, and ways to enhance collaborations.
Available on the website:
Collaborations between museums and scientists
Science communication tools
We encourage you explore the RISE resource page:
---
Intro to Nano and NanoDays
NISE Net has a variety of training materials and resources to introduce professional and volunteer educators to nanoscience, engineering, and technology topics, as well as guidance and approaches for engaging the public in learning about current science, technology, engineering, and math (STEM).
How small is small? What's a nanotube? The basics of nano can be difficult to grasp. The NISE Network has developed a number of media assets that can help you get a grip on the smallest of science!
Available on the website:
Intro to Nano Content
Technology and society
NanoDays 
---