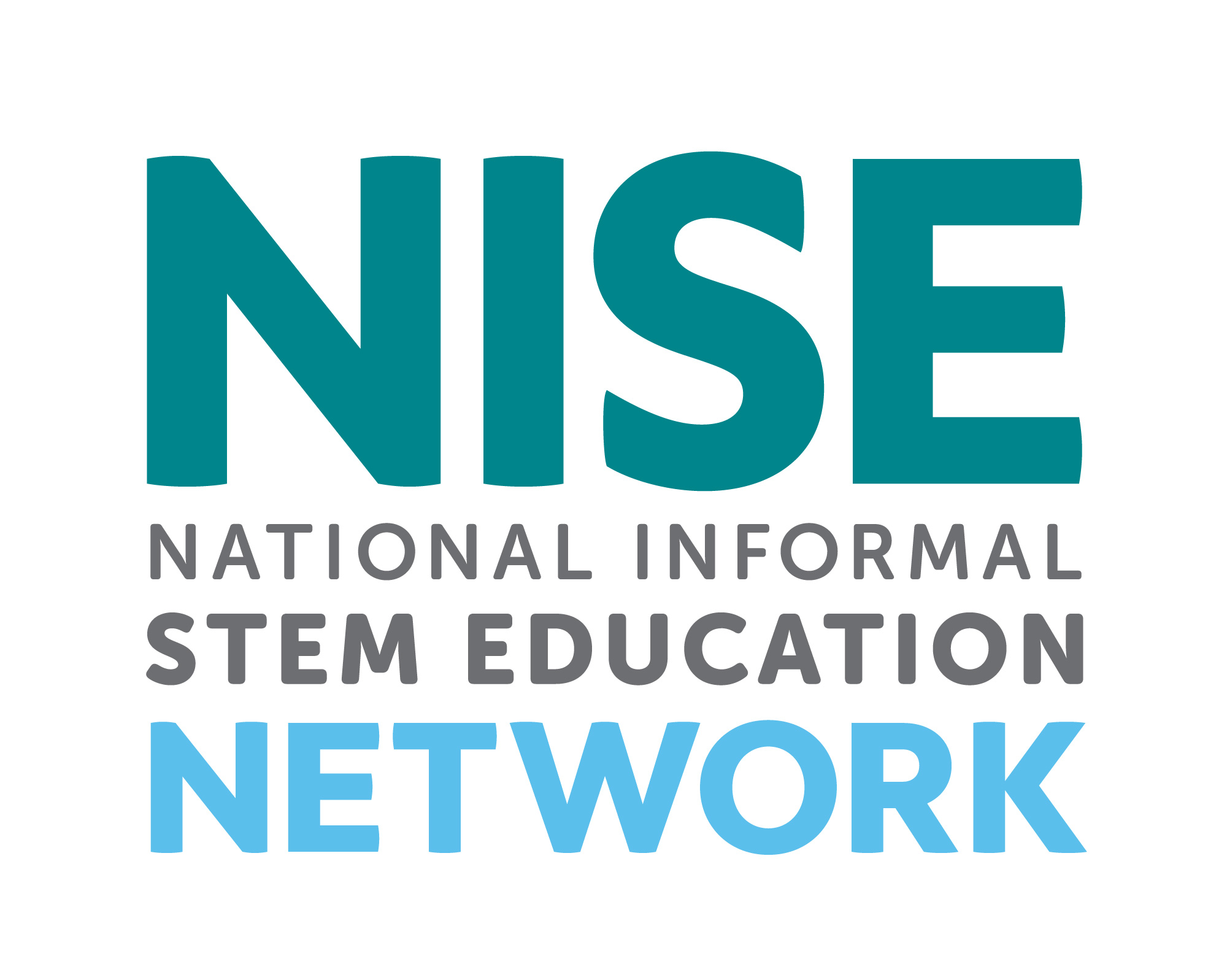 NISE Network
The National Informal STEM Education Network (NISE Net) is a community of informal educators and scientists dedicated to supporting learning about science, technology, engineering, and math (STEM) across the United States. 
---
Fact Sheets and Overview Slide Presentation
---
Activities
NISE Net advances the field of informal learning by incorporating current science into museum exhibits and programs, improving the practices and skills of educators and scientists, and creating lasting, valuable relationships among individuals and organizations. Network partners generate, develop, implement, and collaborate on projects that strengthen and advance informal STEM learning in a variety of settings, including science centers and children's museums. Network projects develop educational products and implement them with multiple and diverse public audiences, provide professional development for practitioners, and create opportunities for capacity building through collaboration and networking. 
---
Partners 
The Network is led collaboratively by Arizona State University, the Museum of Science, and the Science Museum of Minnesota. The Network's leadership group includes representatives and advisors from informal learning organizations across the US, providing a wide range of knowledge, expertise, and connections. The Network also maintains connections on an organization-to-organization level with other national networks, centers, and professional associations. The leadership group regularly seeks and acts upon feedback from Network partners in order to identify needs in the field that the Network can help to address, as well as knowledge and practices that the Network can help to spread. 
NISE Net achieves its reach and impact through the participation of over 700 partner organizations in Network activities each year. The Network creates resources and coordinates activities on a national and regional level, while Network partners coordinate and implement project activities locally. Through the diversity of our partner organizations, the Network has broad geographic and demographic reach across the country. Together, we engage 15 million people each year in high-quality STEM learning!
Learn more about our partners.
Learn more about NISE Network partner impacts.
---
Image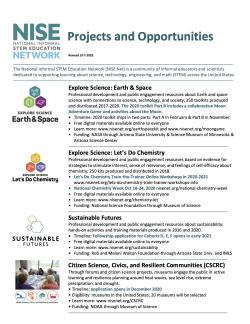 Projects 
The NISE Network works on a variety of current science, technology, engineering, and math (STEM) projects.

Learn more about projects affiliated with the NISE Network at: nisenet.org/projects
A quick summary of NISE Network projects and opportunities (revised October 2020) is available for download.
Funding
The NISE Network's affiliated projects are generously supported by a variety of funders. Without their vital support these efforts would not be possible. Summary of project funding sources and acknowledgements.
---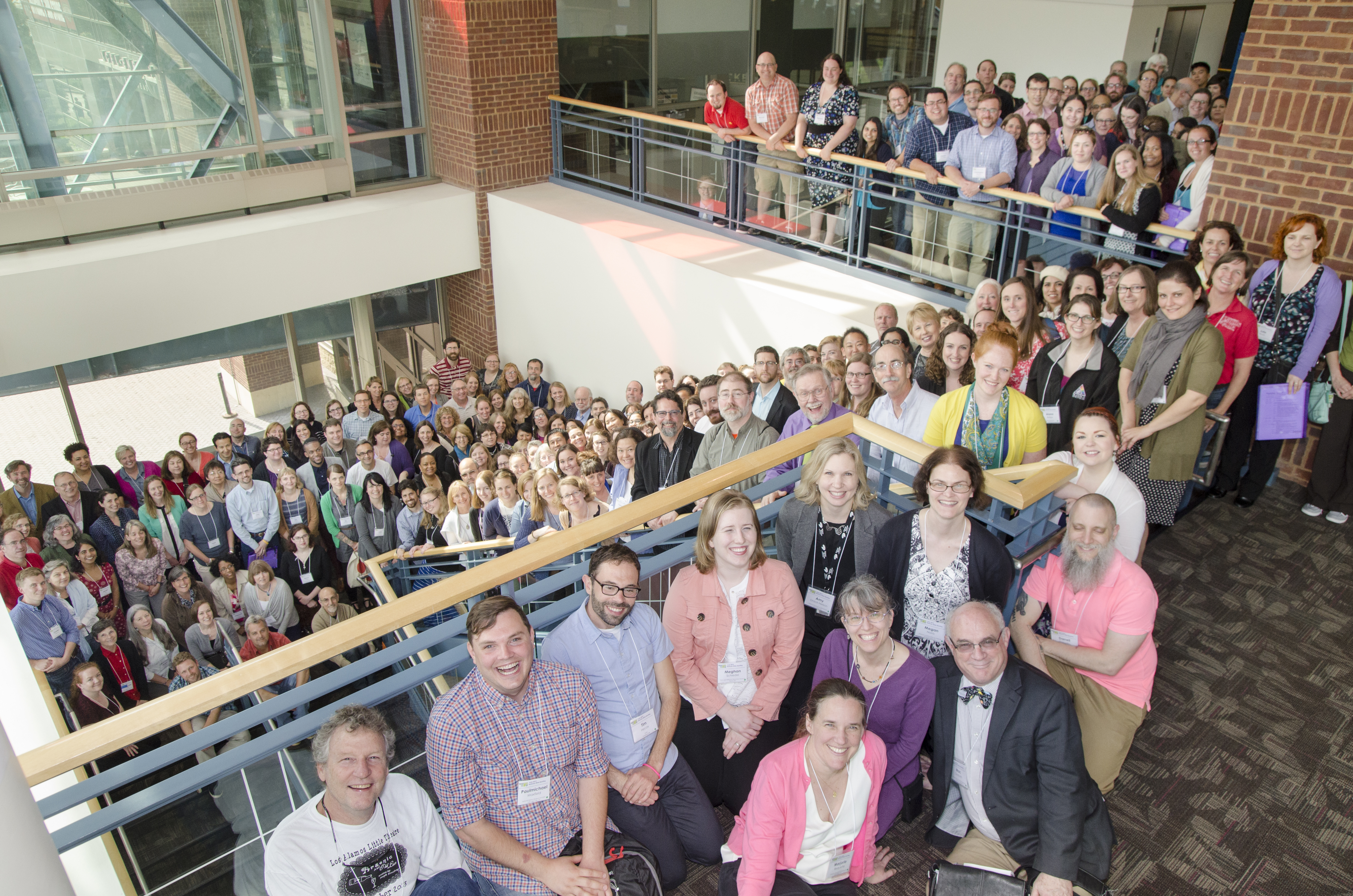 Photo from the 2015 Network-Wide Meeting by Shelly Campbell, Science Museum of Minnesota for the NISE Network
Joining the Network
You're a member of the Network if you take part in our activities and use our resources! We have a variety of public education and professional development materials that are ready to use. Digital versions are available for free download from this website, nisenet.org. Most of our materials are designed for educators and scientists to use with public audiences in the United States, in informal education settings such as science museums and children's museums. 
Please visit our FAQ page to find out how you can get involved.
---
Image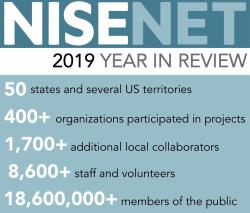 Network impacts
The NISE Network Report to Partners provides an overview of the major activities of the Network and highlights our collective accomplishments related to building collaborations, engaging the public, and increasing the capacity of the field. It also looks ahead to sustaining the Network beyond the original Nanoscale Informal Science Education Network initiative, funded by the National Science Foundation.
The report includes three related products: a printed report, a set of presentation slides, and a video. Together, these resources allow NISE Net partners to learn about the impact of the Network and share it with others. For example, the slides and video can be presented at a staff or board meeting and the print report circulated to provide more information.
The printed report can be viewed online or downloaded and printed on standard 8.5"x11" paper. The slides are customizable, and presenters are encouraged to add their own content to highlight local activities and outcomes related to the NISE Network. The video provides perspectives from individuals across the Network on what we have accomplished as a group and what the Network has meant to them.
---
The NISE Network creates educational products for a wide range of public audiences in informal learning settings.  The NISE Network also creates a variety of professional development materials for scientists and educators to raise their capacity to engage the public in current science, technology, engineering, and math (STEM).
Resources on this website include more about: inclusive audiences approach, tips for engaging visitors, tips for visitor conversations, as well as special resources for bilingual audiences, girls, universal design, and collaborations to reach under-served audiences.  To learn more about NISE Network public audiences visit: www.nisenet.org/Audiences
---
All products on the website created by the NISE Network are reviewed by scientists and educators, and tested with visitors. Most products created by the NISE Network are available for free digital download, and are designed to be easily adapted and modified for different settings and audiences under a Creative Commons attribution non-commercial share-alike license.  To learn more about the development process visit: www.nisenet.org/development_process
Our "Linked Products" are related programs and activities, exhibits, media, and other tools that have been created outside the NISE Network. For more information, please visit our FAQ page.  
---
Videos
---
Website
The nisenet.org website is an online digital library of public nano educational products and tools designed for educators and scientists to increase their capacity to engage their audiences in current science, technology, engineering, and math (STEM).