April 8, 2021
Museums across the country celebrated Earth Day 2021 virtually and in person.
Here are just a few examples of partner activities.
---
Earth Day Resources
A compilation of Earth Day and Earth Month
public engagement resources to use all year long!
https://www.nisenet.org/earthday
---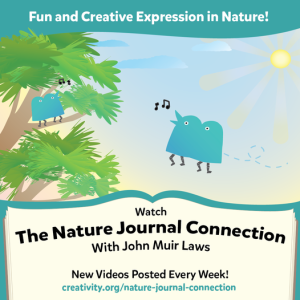 Children's Creativity Museum, San Francisco, CA
Children's Creativity Museum is celebrating Earth Day with a series of short, how-to videos on Nature Journaling with children. It's a great way to get kids off screens, engaging with nature, and building their creative confidence! https://creativity.org/nature-journal-connection/ 
This is a free video series from John Muir Laws and Children's Creativity Museum. Each video is between 10 and 15 minutes long and helps you build essential nature journaling skills step-by-step.
This video series is produced in partnership with John Muir Laws, who is an artist, educator, scientist and author of The Laws Guide to Nature Drawing and Journaling, among other titles. To learn more about journaling and find more free video tutorials and resources, visit: https://johnmuirlaws.com
---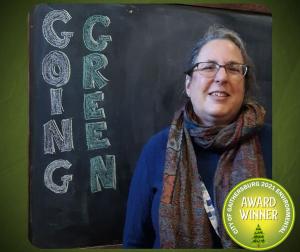 Gaithersburg Community Museum, Gaithersburg, MD
Karen Lottes, a Program Coordinator with the Gaithersburg Community Museum, was recently awarded an Environmental Appreciation Award by her community. She was nominated by residents who were impressed by her innovation and support of the virtual Green Cocktails program. In this monthly series, Karen identifies a local expert to break down an aspect of sustainability, pairing it with a cocktail recommendation from a local distillery, turning this sometimes daunting subject into something fun and interesting. Talking about sustainability regularly is a key component of making real change. Visit the Gaithersburg Community Museum Facebook page for program information. 
https://www.facebook.com/events/1120527838443623/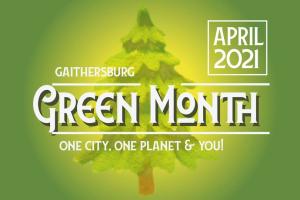 April is Green Month in Gaithersburg
The monthlong celebration featured activities that celebrate and improve the environment all April long. Visit  gburg.md/greenmonth for a full list of activities!
A Green Month Bingo Card could be used to  keep track of your Green Month Activities:  https://gburg.md/3cC6yl2
---
American Museum of Natural History, NY, NY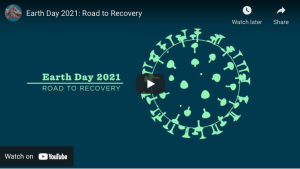 AMNH offered a whole slate of EarthFest Online family-friendly online festival honoring our planet.
Activities included: lectures, a dance party, folk tales with puppetry, and more!
View the entire schedule and links
Earth Day 2021: Road to Recovery video:
Does the coronavirus pandemic hold lessons for the fight against climate change? With travel, manufacturing, and trade down during the global COVID-19 outbreak, the Earth experienced a big drop in carbon dioxide emissions. In this video, we examine what happened to the economy and environment in 2020 and explore how solutions like renewable energy can fuel a resilient economy while cutting CO2 emissions.
https://www.youtube.com/watch?v=pS0rZlV7_EQ&t=206s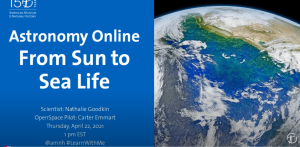 Take a virtual flight around the world using the OpenSpace visualization platform available on YouTube:  
https://www.youtube.com/watch?v=4rIZlMhpwfQ
---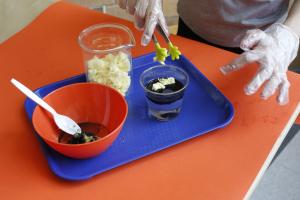 Sciencenter, Ithaca NY
The Sciencenter in Ithaca, NY planned a Free Community Science outdoor event that included planting seeds for "grasshead" puppets and engaged visiting family groups with the NISE Net's Let's Do Chemistry "Cleaning up Oil Spills with Chemistry" hands-on activity: 
https://www.nisenet.org/catalog/cleaning-oil-spills-chemistry
---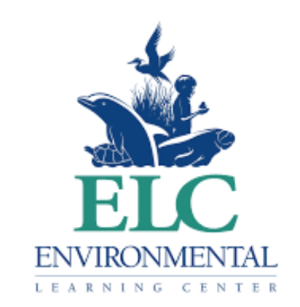 Environmental Learning Center, Vero Beach, FL
The Environmental Learning Center is collaborating with their local community partners on a free Earth Day Event! Enjoy a virtual movie viewing of the documentary, Brave Blue World, and hear from a panelist of local leaders about how to take action in the Indian River County to protect the planet. For more info on this virtual event taking place on April 28th, 2021, visit their website: https://www.discoverelc.org/post/earth-day-event-2021 
---
Sci-Port Discovery Center, Shreveport, LA
Love where you live! This Earth Day Sci-Port Discovery Center, the Caddo Lake Institute, and the Red River Wildlife Refuge partnered together to celebrate Earth Day 2021 – Restore Our Earth. Patrons enjoyed building bio-degradable flowerpots, learned more about unique wildlife and our local ecosystems, participated in a junior duck stamp matching activity, and more. For more information on this Earth Day event at Sci-Port Discovery Center visit: https://stayhappening.com/e/earth-day-at-sci-port-discovery-center-E2ISTKAVY76 
---
South Carolina State Museum, Columbia, SC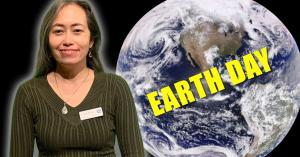 South Carolina State Museum's Planetarium Manager, Liz Klimek, hosted a new Virtual Sky Tour in honor of Earth Day. This virtual event shared ways in which NASA and other space agencies use space to study our home planet Earth. Liz also took a moment to share the excitement over the recent Mars Ingenuity flight! Check out the museum's Facebook page for more info: https://www.facebook.com/scstatemuseum 
---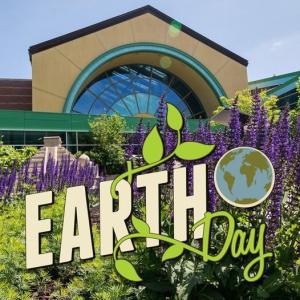 Children's Museum of Indianapolis, Indianapolis, IN
The Children's Museum of Indianapolis put together a bundle of eco-friendly activities for you and your family to do at home:
Bundle: https://bit.ly/3b02bNq
The museum also offered both virtual and in-person Earth Day programming for Homeschoolers. 
For in-person programming, masks were required; each registered group will be assigned their own table, all program supplies will be sanitized, and hand sanitizer & disinfecting wipes will be available. For the virtual programming, the museum provided a kit of supplies for this program which could be picked up or shipped. Activities focused on learning how to become a change maker for our environment
Create your own seed paper
Utilize engineering skills to remove garbage from the Great Pacific Garbage Patch
Extrapolate the numbers in our recycling math
---
Science Center of Iowa, Des Moines, IA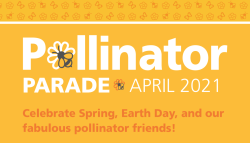 The Science Center of Iowa teamed up with the Greater Des Moines Botanical Gardens, Friends of Des Moines Parks, and Blank Park Zoo to create The Pollinator Parade – a pollinator themed scavenger hunt located throughout the city of Des Moines. Participants could search various parks for artwork and pollinator Q & A, then snap a photo and share it on social media for a chance to win prizes. For more info: https://www.dmbotanicalgarden.com/event/pollinator-parade/?fbclid=IwAR1dCGNSRQzOYZDoZEGmqZLO65zEDTwphF7y9YBgaIzDTbxQc3CcHy2O64U
---