June 9, 2022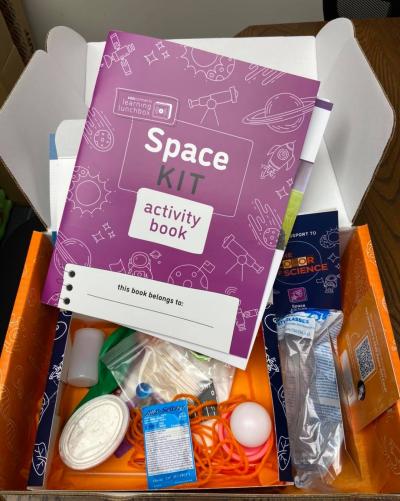 The Center of Science and Industry (COSI) in Columbus, Ohio is partnering up with other community-based and human services organizations to feed hungry lives and hungry minds. Learn how your institution could become a Learning Lunchbox distribution partner in your local community.
Inspired to find ways that museums can directly engage with the most vulnerable members of our community, COSI is meeting people where they are. The COSI Connects: Learning Lunchbox initiative is an innovative program led by COSI and an incredible network of meal providers, libraries, museums, and cultural institutions to deliver hundreds of thousands of free, hands-on science kits, called Learning Lunchbox kits, to support efforts to help address learning loss and disparities in learning that has been exacerbated by the COVID-19 pandemic–specifically with inner city and rural communities.
Video: The Learning Lunchbox - An Innovative Model to Accelerate Learning and Bridge the Education Gap
These boxes, historically created to be distributed alongside meal programs, provide five activities aligned with state and national learning standards and promote science, technology, engineering, arts, math (STEAM), culture, history, and more. Each of the Learning Lunchboxes are tailored to specific themes, such as Space. COSI and NASA have teamed up to engage, inspire, and transform lives and communities of underserved youth and families through the COSI-NASA Learning Lunchbox. These NASA Learning Lunchboxes provide critical content around science, technology, engineering and math to support resources and learning opportunities. COSI plans to distribute over 300,000 across the globe and US over the next 3 years. 
Throughout the pandemic, COSI has been engaging with the community through COSI Connects, COSI's digital doorway to online learning; the COSI Learning Lunchbox, kits filled with hands-on science activities; the new "COSI on Wheels: Curbside Edition," The Color of Science: Digital Edition and QED with Dr. B, a WOSU-COSI prime time science television show.
If you're interested in learning more about these programs, or in becoming a Learning Lunchbox distribution partner in your local community, please visit cosi.org or reach out to Stephen M. White, Esq., Chief Strategy Officer, Vice President of Partnerships and Business Development, [email protected].