January 7, 2022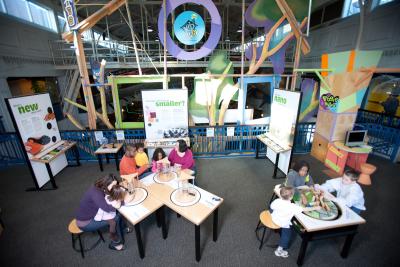 Believe it or not,
the NISE Network's Nano exhibition
has been around for 10 years!
Following display at the 2011 ASTC Conference in 2011 Baltimore, the first copy of the Nano exhibition was installed at Baltimore's Port Discovery Museum. Soon after, a total of 93 identical copies were distributed to NISE Network partner museums across the United States.
 
Newest Location in Yellow Springs Ohio!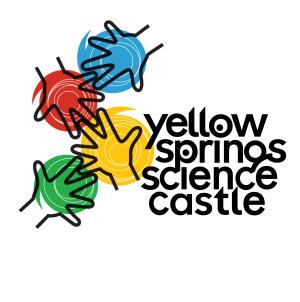 Some of the original 93 locations still have their copy on display, but many copies have moved on to new locations and have been shared with many other communities over the past ten years.
The newest location is a copy of the exhibition that was shipped from Exploration Place, Wichita, Kansas to its new home at the emerging museum Yellow Springs Science Castle in Yellow Springs, Ohio.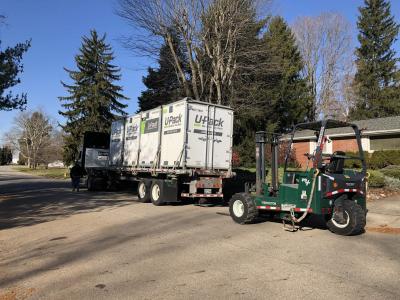 Waiting List

We sometimes hear about copies of the Nano mini-exhibition that are looking for new homes. We do keep a waiting list so we can match the exhibitions with new homes. The exhibition is available at no cost, but the NISE Network is unable provide funds for transportation; this exhibition is small enough to fit into a U-Haul style truck
If you are interested in getting on the waiting list for a free, used copy of the Nano exhibition, please contact your regional hub leader. Please also contact us if you have a copy of the exhibition you are looking to send to a new home.
https://www.nisenet.org/contact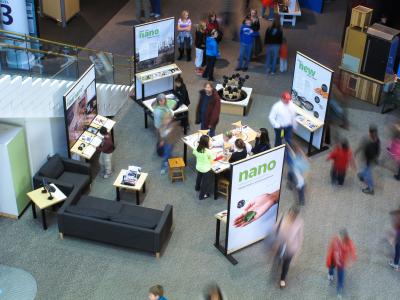 More About the Exhibition
Nano is an interactive, small footprint exhibition that enables science and children's museums across the country to engage family audiences in learning about nanoscale science, engineering, and technology. 
The goals of the Nano exhibition are to provide an opportunity for visitors to learn about key concepts related to nano and to create an engaging experience that would allow visitors to find personal relevance and meaning in the exhibition content. Through careful layering of messages and information, the exhibition allows broad access as well as deep exploration of content and ideas.
 
Learn More