Larry Bell and Marilyn Johnson both win ASTC Leading Edge Award for Leadership in the Field
September 30, 2015
Many congratulations to Larry Bell and Marilyn Johnson - the 2015 recipients of the ASTC Leading Edge Award for Leadership in the Field (Nonexecutive Leadership). 
As senior vice president for strategic initiatives at the Museum of Science in Boston, Massachusetts, Larry has tirelessly served at the NISE Network's PI for the last 10 years. Our longterm collaborator Marilyn has just recently retired after nearly 20 years with OSMI in Portland, Oregon. 
Kudos to both of them for all their contributions towards public engagement the public in STEM in their own communities and nationwide!
​Larry Bell
Awarded to Larry Bell, senior vice president, strategic initiatives, at the Museum of Science, Boston. Bell's leadership has impacted the ways in which visitors engage with science across the science center field. At his own museum, Bell implemented a strategic exhibit plan, Science Is an Activity, which took constructivist approaches to offer visitors practice with science thinking skills. He later launched Forum programs to engage the public in dialogue about societal impacts of science and technology, and the public's role in public policy. Bell is the principal investigator (PI) of the NISE Net, a National Science Foundation (NSF)–funded initiative that built the field's capacity to partner with researchers to engage the public in cutting-edge science, engineering, and technology. Under Bell's leadership, the NISE Net has grown to include 350 ISE organizations and over 200 university groups. The jury recognized his tireless, forward-thinking leadership that has nurtured growth and collaboration in the field like never before.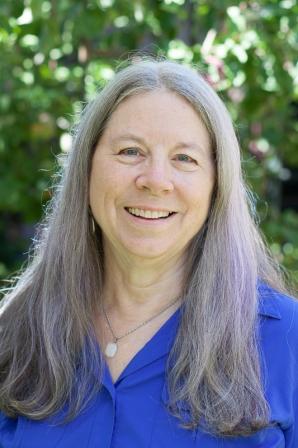 Marilyn Johnson
Awarded to Marilyn Johnson, recently retired science director at the Oregon Museum of Science and Industry (OMSI), Portland. In over 19 years of service, Johnson has led several projects that engage underserved communities, including Latinas en Ciencia, and the Science, Technology, and Rural Students (STARS) project, which won a 2007 Edgie for Visitor Experience. Johnson's efforts to advance diversity extend beyond OMSI to her work with the Nanoscale Informal Science Education Network (NISE Net), Girls RISE (Raising Interest in Science and Engineering) Museum Network (Girls RISEnet), and Science Museum Exhibit Collaborative. Her dedication to inclusivity has left a lasting impact, not only on OMSI but also on the entire informal science education (ISE) field. The jury recognized her pioneering work in diversity that has had a lasting impact on her institution and the field.
About the awards:
The Roy L. Shafer Leading Edge Awards, are presented annually to ASTC members and/or their employees in recognition of extraordinary accomplishments in Visitor Experience, Business Practice, and Leadership in the Field.  Three ASTC-member institutions and three science museum professionals will receive Roy L. Shafer Leading Edge Awards on Monday, October 19 during the 2015 ASTC Annual Conference in Montreal, Quebec, Canada. 
ASTC 2015 Conference:
Alan J. Friedman Science Center Dialogues/Roy L. Shafer Leading Edge Awards Presentation/ASTC 2016 Preview
Monday, October 19, 2015, 10:30 a.m.–12:00 p.m.
Following this session, the winners of the 11th annual Roy L. Shafer Leading Edge Awards will be honored, followed by a brief preview of ASTC's 2016 Annual Conference, which will be hosted by MOSI, the Museum of Science and Industry, in Tampa, Florida.
More about NISE Network events at the 2015 ASTC Conference
Read more here: http://www.astc.org/about-astc/awards/leading-edge/2015-leading-edge-award-recipients/
‪#‎ScienceCenters‬ ‪#‎nisenet‬ ‪#‎OMSI‬ ‪#‎museumofscience‬ ‪#‎ASTC2015‬