Nano Sunscreens: Not So Bad?
July 20, 2009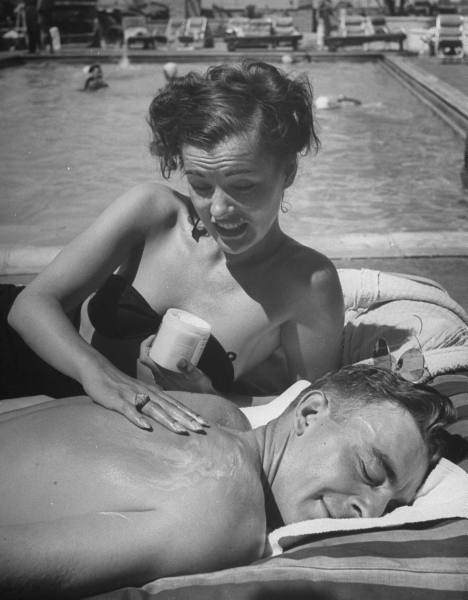 There's been some debate about the safety of nano-sized particles of zinc oxide and titanium dioxide in sunscreens-- one of the scenarios discussed in the NISE Net's Nanomedicine in Healthcare forum relates to using nano-sized particles of zinc oxide in sunscreen. However, one consumer group recently weighed in that maybe nano sunscreens are okay. As a very pale person with a family history of skin cancer, I like to keep up with sunscreen news, so I was interested to see Andrew Maynard tweeting that "...Industry critics give nanotechnology sunscreens the thumbs up." He had written a blog post (which includes a good discussion in the comments) about an Environmental Working Group report on the safety of micronized and nano-sized zinc oxide and titanium dioxide suncreens. They ended up "recommending some sunscreens that may contain nano-sized ingredients." The big deal about nanosized zinc oxide and titanium dioxide particles in sunscreens is that they appear clear, rather than white, and may not come with some of the risks of chemical sunscreens. Read the full report here. Interested in sunscreen-related activities?
Thanks to Andrew Maynard of the Wilson Center for blogging/tweeting about the EWG report. Image by photographer Ralph Crane from the Life photo archive.