NanoDays 2015 kit fabrication is nearly complete - Surrounded by Boxes!
January 26, 2015
The intrepid staff at Science Museum of Minnesota are working hard boxing up the NanoDays 2015 physical kits which will be shipping out soon.
If you aren't receiving a physical kit, be sure to check out the NanoDays 2015 digital kit download:  
Here is a video showing the complete 2014 fabrication process:
Here we show you a high-speed version of our labor – five weeks wrapped up in two-minutes and twenty-two seconds!
Enjoy:  https://vimeo.com/89432550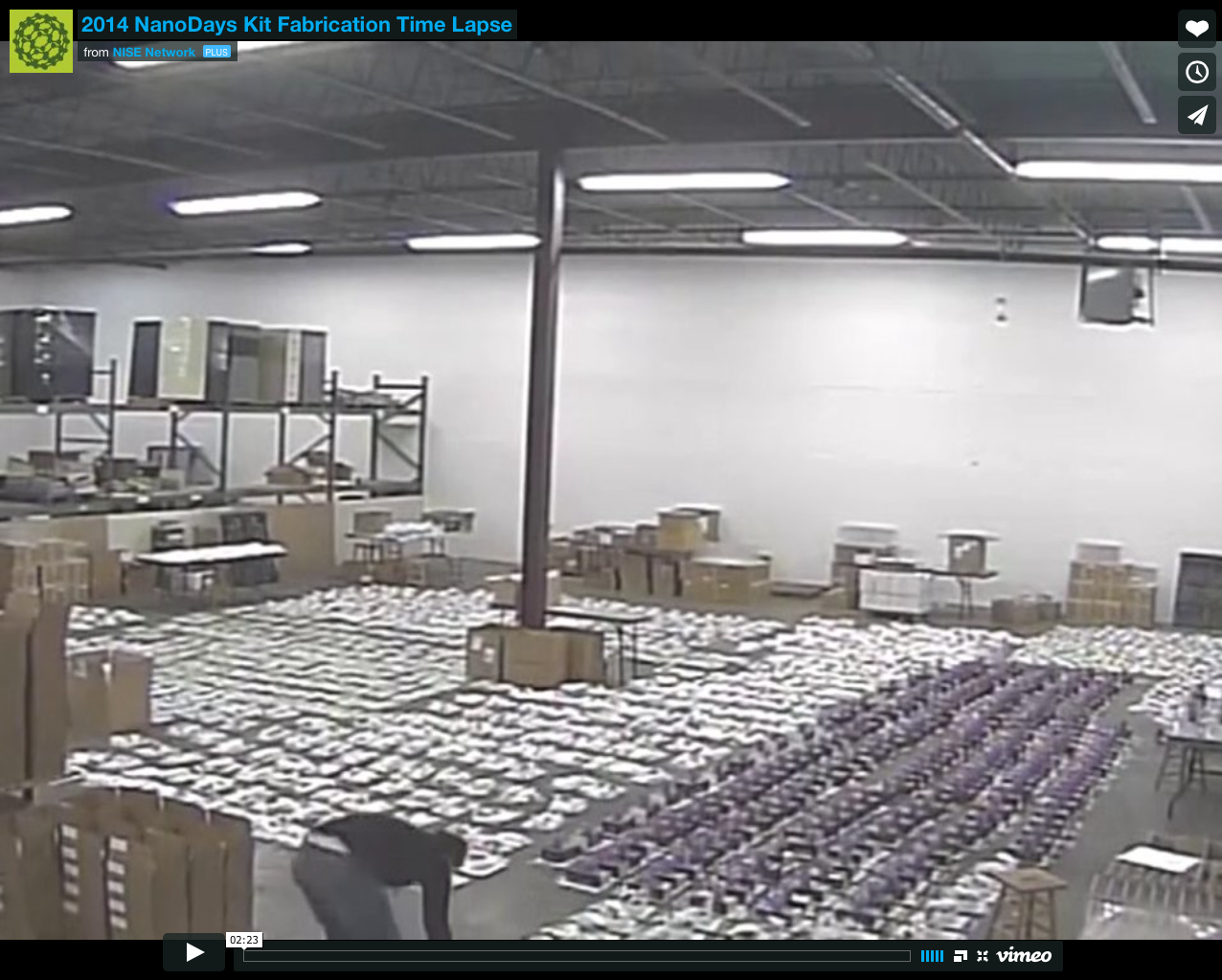 2014 NanoDays Kit Fabrication Time Lapse from NISE Network on Vimeo.