July 1, 2022
For the thirteenth consecutive year at Highland Road Park Observatory in Baton Rouge, LA, big things in the Universe took a backseat to all things tiny!
Dr. Juana Moreno and her colleagues from Louisiana State University Department of Physics & Astronomy returned to the observatory for another public celebration of nanotechnology in spring 2022.
Dr. Moreno and her students had hands-on activity stations installed both indoors and outdoors for visitors to experience various aspects of nanoscale science and nano activities.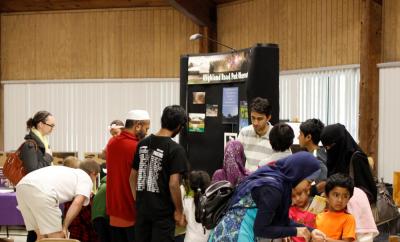 When reduced to the width of a human hair—or smaller—ordinary materials often take on extraordinary properties. The iridescent colors in butterfly wings are not created by pigments but instead by tiny patterns on the wings. Tinted glass in old cathedrals was made by mixing different sizes of gold particles to create a wide variety of colors. We are just beginning to understand these fascinating phenomena and their potential uses in everyday life.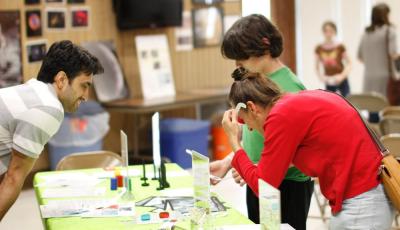 Special NanoDays activities planned for the event included:
nanoscale comparison to everyday objects

display of a Scanning Probe Microscope

nano-cup water pouring

stain-free clothes

model-building of nanoscale structures

playing with liquid crystals

fluid parting via magnets

Nanoquest scavenger hunt game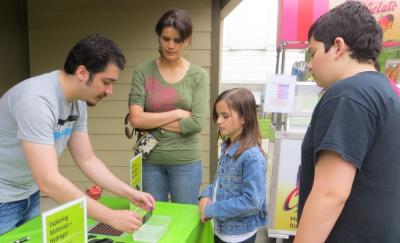 NanoDays activities instructions and downloadable materials can be found at:
https://www.nisenet.org/nanodays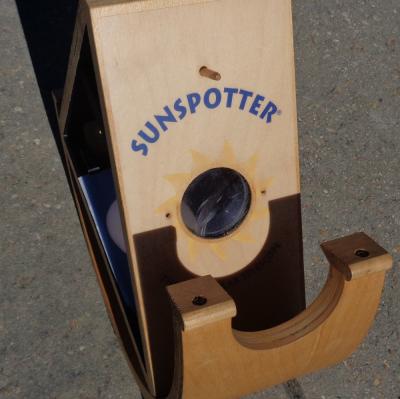 Solar Viewing and Sketching
Other activities during NanoDays 2022 included solar viewing using projections and safety filters. The hobby of astronomy immediately brings to mind thoughts of darkened backyards and dimly-lit nighttime activities, but visitors to the observatory also have the option of visiting during daylight hours to see our parent star. Visitors are offered three views of the Sun using different tools.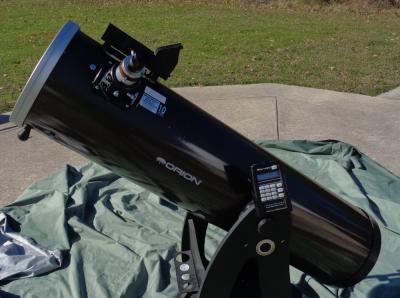 Solar Sketching Forms
Observatory visitors are encouraged to use a Solar Sketching Form to remember their view of the Sun.
Highland Road Park Observatory is a joint project of: