July 11, 2022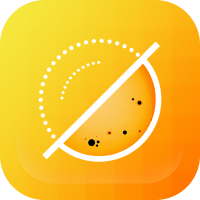 From designing a UV detector to tracking solar storms, DIY Sun Science for the iPad and iPhone lets anyone, anywhere investigate the Sun with easy, low-cost, and fun hands-on activities. This popular, free app has now been updated with the addition of two new activities and a complete Spanish translation. 
With over 500,000 downloads since its release, DIY Sun Science has been featured by Apple as one of the Best New Apps on the front page of the App Store and was tweeted by the official App Store Twitter account to its almost 2.5 million followers.  
"We are excited by the content we have added to the app," says DIY Sun Science's Project Manager Darrell Porcello, who managed the update of the app funded by NASA's Office of STEM Engagement. "The new activities help learners create and color their own beautiful auroras and investigate how shadows will impact future human exploration of the Moon in NASA's Artemis program. We also hope the new Spanish translation will broaden use of the app to more Latinx communities."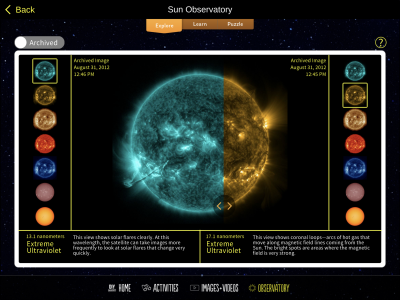 On sunny days, and even not so sunny days, DIY Sun Science is designed to make it easy for families and educators to learn about the Sun with step-by-step instructions and detailed explanations. Among the app's many science explorations, learners can measure the Sun's size from Earth, make an edible model of the Sun's surface, find sunspots, and discover how solar gases rise, cool and sink like air does in Earth's atmosphere.
DIY Sun Science features live images and videos from NASA's Solar Dynamics Observatory, a space telescope which is continuously gathering and analyzing solar data. Observatories both on Earth and in space are giving us the clearest pictures ever of how the Sun behaves and what impact it has on us. 
DIY Sun Science was updated through a collaboration between the Children's Creativity Museum in San Francisco, Sciencenter in Ithaca, and the Lawrence Hall of Science in Berkeley—NISE Network partner museums. DIY Sun Science is the first app product of the Voyage through the Solar System project.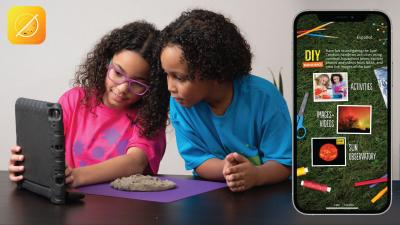 ---
This work was supported by NASA under award numbers NNX10AE05G and 80NSSC21M0082. Any opinions, findings, conclusions, or recommendations expressed in these programs are those of the author and do not reflect the views of NASA.