NISE Network Transitioning to New Regional Hub Structure
August 24, 2016
Dear NISE Network partners,
As the NISE Network makes a formal transition to the National Informal STEM Education (NISE) Network, we wanted to let you know that our regional hub structure will be changing slightly with some regions being combined with others. 
With the addition of new projects such as the Space and Earth Informal STEM Education (SEISE) project, the Network's regional hub structure will consist of four regions: Northeast, Southeast, Midwest, and West (as compared to the previous seven regional hub structure). For partners previously included in the Mid-Atlantic, South, and West regions, this now means you will have a new regional hub contact for Network correspondence. 
However, to make things slightly more complicated in the short-term, if you're involved in the Building with Biology project then you will maintain the seven regional hub structure for Building with Biology project-related questions through the duration of that project (ending February 2017).  
The Network regional hubs will maintain correspondence for all new projects through a four regional hub structure
NORTHEAST
Northeast: NY, VT, NH, ME, RI, CT, and MA
Mid-Atlantic (previous hub region to be combined with Northeast): PA, NJ, MD, DC, DE, OH, and WV
Regional hub contact: Ali Jackson, Sciencenter, Ithaca, NY
(e) ajackson@sciencenter.org, (p) 607-272-0600 x144
SOUTHEAST
Southeast: VA, NC, SC, KY, TN, LA, MS, AL, GA, FL, and Puerto Rico
South (previous region to be combined with Southeast): TX, AR, and OK 
Regional hub contact: Brad Herring, Museum of Life and Science, Durham, NC
(e) bradh@ncmls.org, (p) 919-220-5429 x360
MIDWEST: ND, SD, NE, KS, MN, IA, MO, WI, IL, MI, and IN
Regional hub contact: Christina Leavell, Science Museum of Minnesota, St. Paul, MN
(e) cleavell@smm.org, (p) 651-221-9434
WEST
Southwest: CA, NV, AZ, and HI
West (previous region to be combined with Southwest): AK, WA, OR, ID, MT, WY, CO, UT, and NM
Regional hub contact: Frank Kusiak, Lawrence Hall of Science, Berkeley, CA
(e) frank_kusiak@berkeley.edu, (p) 510-643-7827
---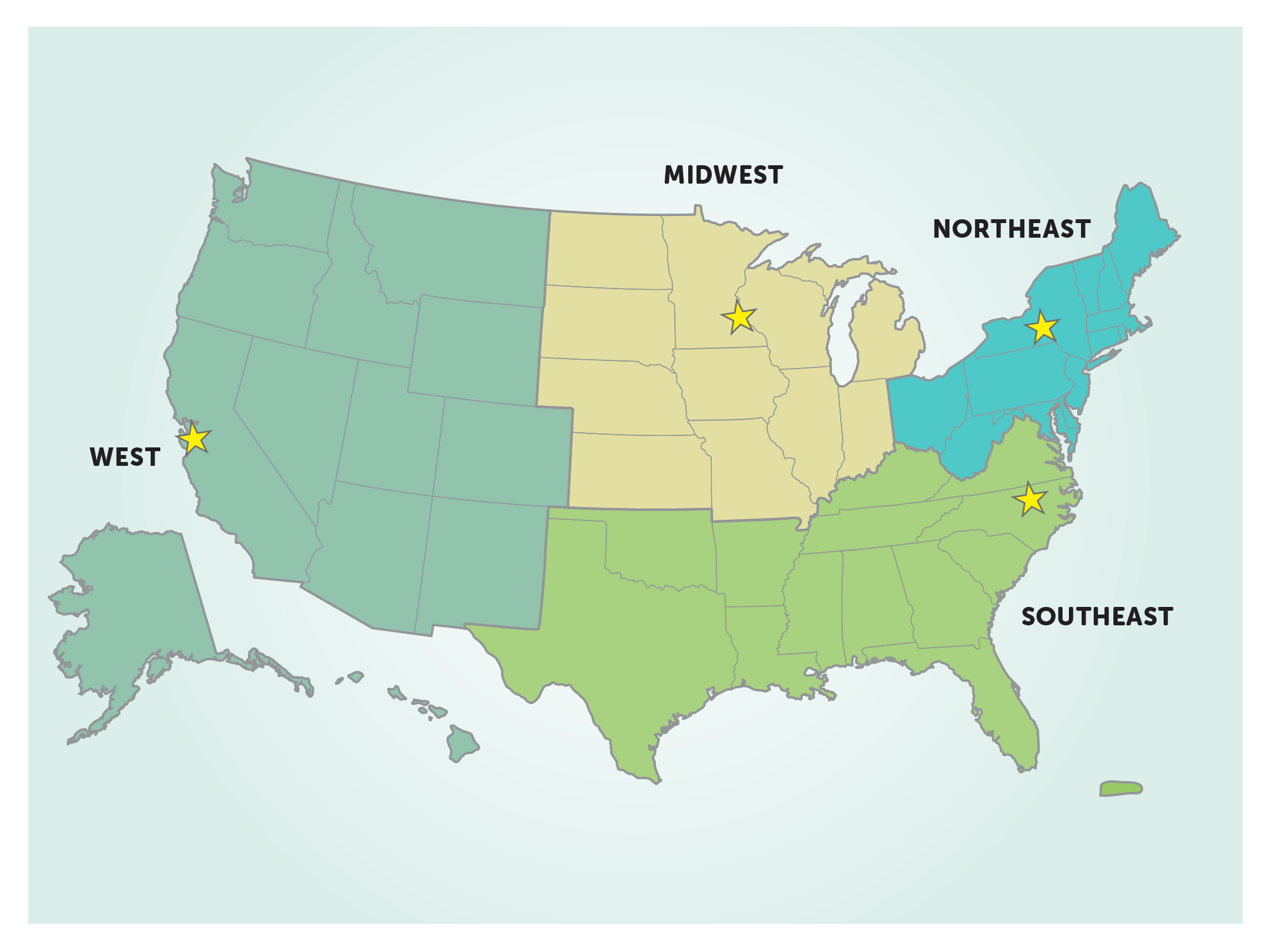 The NISE Network has reached over 30 million people through programming, events, and exhibitions. We did this together! By building a network and sustaining national collaborations and local partnerships, we laid the foundation for the years ahead. We hope that you will continue to participate in the Network and the many exciting upcoming opportunities. 
Additional information