September 2, 2020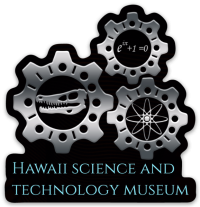 The Hawaii Science and Technology Museum wanted to share our current and upcoming activities with all of you. Needless to say this is going to be an incredibly challenging school year as we deal with the effects of COVID-19 and how it has affected our society, economy, and educational infrastructure. We feel a duty to continue to serve Hawaii Island as best we can through our various educational and research programs and partnerships:
Thanks to an incredibly generous donation of $75,000 from TMT International Observatory we are providing Science Kits of Awesomeness and NGSS aligned online curriculum through Generation Genius, Code.org, and Khan Academy for over 4000 students in underserved communities around Hawaii Island encompassing nearly 11,000 square miles.
Students received equipment to build their own home laboratories and resources to develop their own experiments at home. We have also been incredibly fortunate to partner with the University of Hawaii Manoa College of Engineering, Housemart/AceHardware/BenFranklin Crafts, and the National Informal STEM Education (NISE) Network who contributed greatly to our science kits and are also supporting our efforts with online opportunities. On Friday July 17th, the UH College of Engineering did a presentation for our Hawaii Island students about their program and the various engineering disciplines, and what kids who might be interested in engineering can do to prepare for a potential career in engineering. 
They have also put together some great videos about the College of Engineering here:
As a member of the NISE Network we are also working on our sustainability project to promote local agriculture and sustainable fisheries, content to be posted soon on Instagram (hawaiisciencemuseum) and our Twitter account @HawaiiScience! 
Hawaii S&T Museum Doing Even More Cool Things for Earth and Space Science
Community Aerospace Program
Stay tuned later this year to cheer on our small satellite (CubeSat) "Hiapo", scheduled to launch on the maiden voyage of the Firefly Aerospace Alpha Launch Vehicle in the Fall. Hawaii Science and Technology Museum was selected from an international pool of applicants to receive a berth on this launch to the thermosphere approximately 300km into orbit around the Earth.
Hiapo will use a magnetometer to try to measure the effects of the sun on our atmosphere. Our Hiapo Mission is a part of our Community Aerospace Program to support education and research in aerospace technologies to provide opportunities for our keiki in these exciting fields! Thanks to generous grants from the Roddenberry Foundation and the Tomberg Foundation as a part of this program we are working with our partners at Hawaii Space Flight Laboratory, Pacific International Space Center for Exploration Systems (PISCES), and Hawaii Community College to provide non-aerospace grade CubeSats with functioning instrumentation to each elementary and middle school around Hawaii Island to develop their own experiments and work together across the island doing coordinated weather data collection. We hope to also include floating collectors in the Pacific around Hawaii Island into this network in partnership with our friends at Papahanaumokuakea Marine Sanctuary and hope to provide information and support for amateur radio enthusiasts to track Hiapo as she races around the globe in a Sun Synchronous Orbit. 
Also as a part of our Community Aerospace Program Hawaii Science and Technology Museum has assembled an Unmanned Aerial Vehicle response team, the "Rescue Raptors" to be available for community response during times of disaster to support our first responders. We would like to thank the Hawaii Space Flight Laboratory for their incredible support of our Hiapo Mission, their experience and guidance throughout this project has been invaluable! We would like to thank our partners at the UH Institute For Astronomy for their gracious hospitality and resources to support Hiapo's construction. We would like to thank our partners at the Center for Robotic Assisted Search and Rescue (CRASAR) for their guidance and training in helping us build our Rescue Raptors response team. And finally thank you so much to our sponsors the Tomberg Foundation and the Roddenberry Foundation, we could not do it without you!     
We're excited to once again partner with our friends at PISCES to offer the Women's STARS Program, which will be virtual this year
Hawaii S&T Serving Our Community With STEM and PPE
4th Annual Hawaii Explorations Expo (HE'E)
Our 4th Annual Hawaii Explorations Expo (HE'E) will take place on Friday, October 16th from 9am-12pm. This year's all virtual event is an annual special event held with the purpose of featuring and promoting innovation in the Hawaii Island community. The HE`E seeks to bring people and organizations from varied disciplines together to collaborate and learn from one another while endeavoring to stimulate the local economy through innovation. Subject areas include but are not limited to, Science, Technology, Engineering, Math (STEM), Business, Agriculture, the Arts, Education, Social Services, Environmental Management, Tourism, and Adult Care Services to name a few. Last year's event was a huge success with dozens of organizations participating and over 500 people that attended throughout the day and even featured a lovely performance by the Waiakea Intermediate School Ukulele Band! Each year we try to make the HE`E a little bigger and a little better.
Hawaii STEM Community Care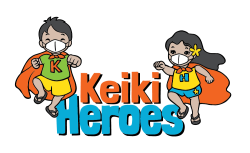 Hawaii Science and Technology Museum has also been serving the community during the pandemic as a member of Hawaii STEM Community Care: https://www.histemcare.org/about
Hawaiʻi STEM Community Care is a coalition of local organizations, students and supporters in the Science, Technology, Engineering and Math (STEM) community dedicated to providing innovative solutions to urgent problems on Hawaiʻi Island as a public service. The group was formed in response to the COVID-19 crisis, specifically addressing the shortage of PPE (personal protection equipment) for healthcare workers and first responders through generous funding from the Hawaii Community Foundation Hawaii Resilience Fund. Our organization has also been able to provide meals and logistical support to volunteers and staff conducting COVID testing around the island thanks to generous support from Mauna Kea Observatories. And finally to reach our youngest community members, our HI STEM coalition has produced the Keiki Heroes program, to help our youngsters understand how they too can help keep themselves safe during this pandemic: www.keikiheroes.org.
These are unprecedented times we are facing and only through working together hand in hand can we all hope to overcome the challenges that lay ahead. The 2020-2021 school year may be one of the most difficult we've ever faced as a community and it will take each and every one of us; parents, teachers, administrators, community leaders, NGOs, and extended family to help our keiki move forward and grow. We so appreciate each and every one of you that has supported us and partnered with us throughout the years, and we are so thankful that we can face the difficulties that lie ahead with our friends at our side. We hope you'll take advantage of these various programs we are offering this year for your keiki and that we can be of service to you and your family.
Mahalo!