October 5, 2022
Imagination Station in Toledo, Ohio has been part of the NISE Network since 2014. NISE Network's abundant resources, kits, and activities have allowed us to expand the experiences offered to our guests and local students. 
Participation in the Sustainability Fellowship in 2021 proved to be an even stronger catalyst for change in our institution. The introduction of the United Nations Sustainable Development Goals, project development training, and networking with other professionals inspired us to develop an institution-wide sustainability initiative.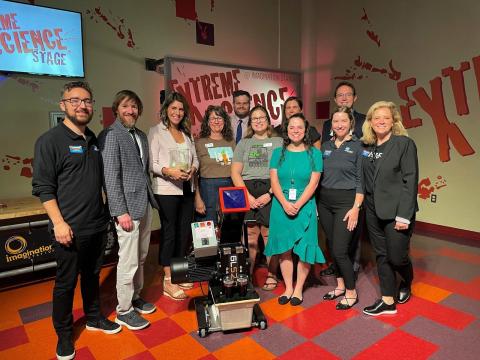 This year, Imagination Station was awarded the 2022 Ohio EPA Recycling and Litter Prevention Grant to support this initiative. This allows the organization to improve waste and recycling systems in the building, purchase a glass bottle crusher to turn glass into sand, and develop programming to share with the community to help others better understand litter reduction in Toledo and Lucas County. O-I Charities Foundation has generously awarded us a companion grant to support this work. 
"Imagination Station inspires innovation and equips families with valuable life skills shaped by science. To us, sustainability means healthy people, communities, and environments both now and in the future," said Sloan Eberly Mann, Director of Educational Advancement at Imagination Station. "This initiative allows us to contribute to global sustainability through unique partnerships, improved operations in the science center, and exciting learning opportunities in our community."
Imagination Station is hoping to "shatter" expectations for this initiative with the following efforts: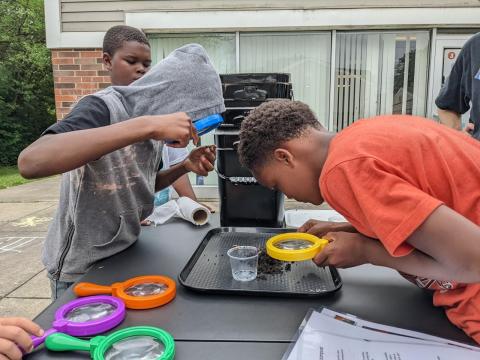 Earth Week

- Imagination Station guests will participate in an "electronics take-apart" activity. Families will learn to use hand tools to disassemble broken electronics, explore how they work, and learn how to properly and safely recycle the leftover materials. 

Guinness World Record

- Imagination Station is setting a new world record! Can you help us to collect the most glass bottles for recycling in one hour?

Ready, Set, Sort!

- The Imagination Station team is learning how to improve recycling practices at the science center and at home. Our best tips and tricks will be shared at waste sorting stations around the science center and a hands-on activity for events around Toledo.