Partner Highlight: A Macro Invasion of the Nano Kind - Summer at the Saint Louis Science Center
November 13, 2012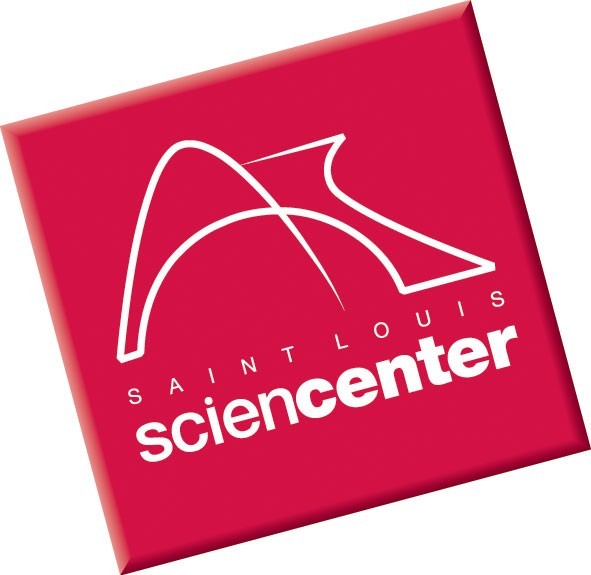 This past summer, the Exploradome at the Saint Louis Science Center was taken over by the science of the small. All summer long, visitors to Amazing Nano Worlds! were immersed in the world of atoms and molecules enlarged 100 million times their actual size. Children, families and adult audiences were all given an opportunity to plunge into hands-on programming, live demonstrations by real nanoscientists and museum-wide activities that put "nano" at center stage.
Amazing Nano Worlds! started as a combination of the It's a Nano World and Too Small to See exhibits, both developed by the Sciencenter of Ithaca, NY. This dynamic duo formed an 8,000 sq. ft. exhibition that the Saint Louis Science Center merged with its own collection of nano programming and exhibits for an experience like no other. This included hands-on activities and live stage demos like the Science Center's very own "What the Heck is Nanotech?" – an introduction to the concepts of nanotechnology. Younger visitors could participate in a scavenger hunt for nano content appearing throughout the museum, and older audiences became engaged through the infusion of nano topics in the Science Center's adult programming. Events such as the Science Center's First Fridays became a "Festival of Nano Products," giving guests the latest info about the newest nano technologies on the market. Special programming was themed by topics from Cooking on the Nanoscale to Nano Art. Adult programming coupled with activities for all-ages allowed the Science Center to reach a very diverse audience during the short summer display.
As part of this summer exhibition, the Saint Louis Science Center also continued to showcase their own nano exhibit area in their Cyber Gallery. This area includes nano artwork, video, interactive multimedia, and exhibit pieces like their own Nano Attraction. Nano Attraction was developed with assistance from the NISE Network's mini-grant program, and focuses on the "bumpy, sticky, and shaky" properties of nanoparticles to teach audiences about the basics of nanoscience. They also utilized ongoing partnerships with local industry sponsors and researcher centers such as Husky Corporation, Karpel Solutions, University of Illinois Nano-CEMMS Center and Washington University to illustrate for audiences just how concepts presented in the exhibition apply to real work currently being done in the field. Through guest lectures, presentations and even links and video offered on their website, audiences had a portal to very current technologies coming right out of their own backyard, making their experience at the Science Center all the more tangible. (See some of this video for yourself!)
Amazing Nano Worlds! provided a great introduction to nanotechnology for families and audiences of all ages. Though the Saint Louis Science Center has already built a strong nano program, as well as an audience base that has come to expect such cutting-edge technologies to be explored on their floor. As the Saint Louis Science Center closed Amazing Nano Worlds! they began to prepare for the opening of NISE Net's Nano mini-exhibition! The timing seemed perfect for the Science Center to host Nano, and their previous work demonstrated a need and support in their community. By including Nano as a permanent fixture on their floor, the Science Center will be able to sustain as well as build upon the audiences and collaborations developed by this past summer's programming.
Thank you to all our friends at the Saint Louis Science Center for your persistent efforts to make nano an important part of their outreach, as well as their continual support of the NISE Network! If you want to learn more about the Science Center's nano work, contact Paul Freiling.