April 7, 2021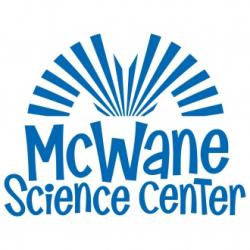 The "N" in the NISE Network's name originally stood for Nanoscale, and the network began focusing on the science of the very small. Did you know that one potential use for nanoscale science is fighting cancer?
Located in Birmingham, Alabama, the McWane Science Center has long hosted a series called Birmingham SCI Café, targeting the always difficult-to-reach demographic - adults. Partnering with the Research Civitan at the University of Alabama at Birmingham (UAB), SCI Cafe featured free talks by a wide variety of local scientists. We've heard about everything from brain-computer interface to zombie neurology to hosting NISE Network's Building with Biology public forums.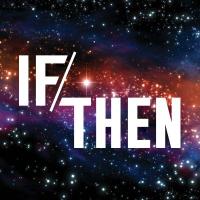 When the pandemic hit, we moved SCI Café online. This had downsides (the diner where we normally held the events has good food), but one upside: we could bring in speakers from all over the country. IF/THEN® proved to be a particularly helpful resource for recruiting speakers.
When looking for potential speakers, one name that came up was someone we'd learned about when researching scientists with Alabama connections: Dr. Hadiyah-Nicole Green. After earning her bachelor's degree from Alabama A&M University, she became the second African-American woman to earn a PhD in physics from UAB. Dr. Green developed a revolutionary cancer treatment called LANT (Laser Activated Nano Therapy) that uses lasers and nanotechnology to treat tumors. If you've ever seen the demonstration where a dark-colored balloon is inflated inside a clear balloon, and a green laser pops the inner one, leaving the outer balloon intact, that's a good metaphor. LANT involves injecting nanoparticles into cancerous cells, which absorb laser light – a light that passes through healthy cells without the particles with no effect. The process has proven effective in mice and is preparing to move to human trials.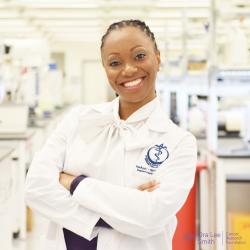 Dr. Green spoke at Virtual SCI Café on February 18th, with an excellent turnout of over 50 people. Even when the pandemic recedes (he said, optimistically) McWane will look to continue bringing scientists from far afield to our audience at Virtual SCI Café.
You can see a recording of her program and the many audience questions

here

. [De rigeur for Zoom, there's an audio glitch near the beginning, but that gets cleared up after a minute.]

 Virtual SCI Café happens on the third Tuesday of every month at 6:30 pm (central time). You can see who's coming up, get Zoom info, or watch past presentations

on the McWane website.
Learn more about Dr. Green and her efforts at The Ora Lee Smith Cancer Research Foundation.