Partner Highlight: "Miners Dig Deep" and Show Summer Campers How to Build with Biology
August 2, 2016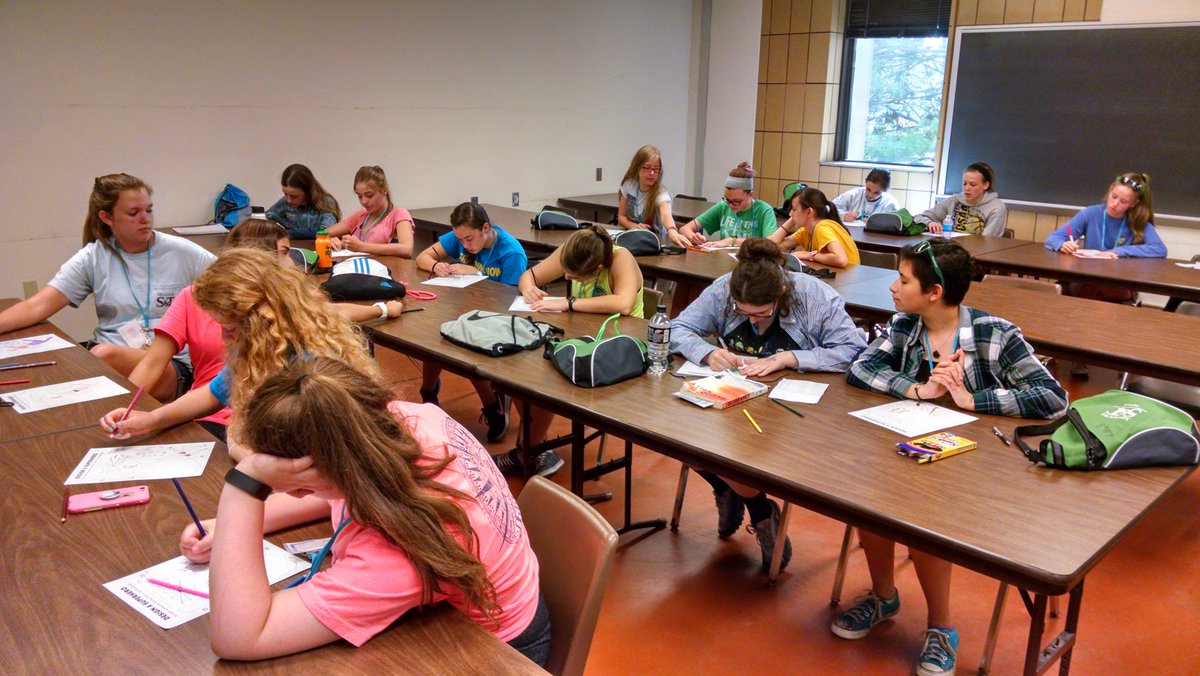 The Missouri University of Science and Technology (Missouri S&T) campus comes alive every summer with the excitement of young people learning about science and engineering. Among the many summer camps is the annual Summer Solutions For Girls program. Summer Solutions For Girls is a week-long residential program for rising 9th and 10th grade girls. The goal of this program is to introduce young girls to the excitement of STEM careers and includes tours, field trips, lectures, social activities and hands-on activities. Departments, research centers and student design teams are invited to visit with campers to share their enthusiasm for their discipline.
As a recent recipient of one of 200 Building with Biology physical kits, Dr. Dave Westenberg, co-advisor of the Missouri S&T iGEM team had a chance to try out some of the activities with Summer Solutions For Girls campers. The result was a huge success. The girls were first introduced to the Super Organisms activity in which they had the opportunity to design their own superheroes and super microbes [watch short video of activity-in-action].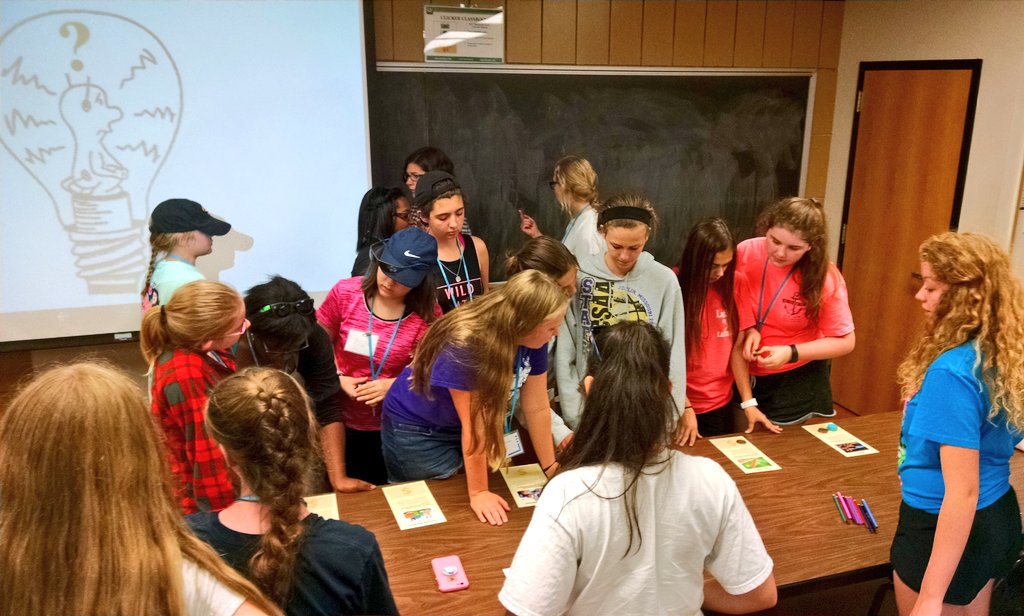 They were able to choose from a collection of super powers that could solve a problem but were also encouraged to make up their own. The dynamic conversation during the activity and the sharing out was outstanding.  However, the conversation really got going when the girls got to try out the Tech Tokens activity. Working in small groups the girls selected the applications of synthetic biology they felt were most worthy of investment. The conversation was great but, when the girls were asked to assume the identity of someone else, their thoughtful discussions demonstrated they really got into the activity.
As the Summer Solutions for Girls campers learned about synthetic biology and talked about the kinds of problems they can solve they were able to see how STEM careers involve creativity, teamwork, communication and FUN! Learning how microbes that can clean up oil spills can be like superheroes or imagining how a South African doctor or a Canadian college student might make different decisions about investing in synthetic biology industries hopefully encouraged participants to pursue STEM careers so we can look forward to the next generation of synthetic biology super heroes.
To learn more about Missouri S&T's Summer Solutions For Girls program, please contact Dave Westenberg, Associate Professor and co-advisor of the iGEM team, at [email protected].