July 6, 2016
A Natural Partnership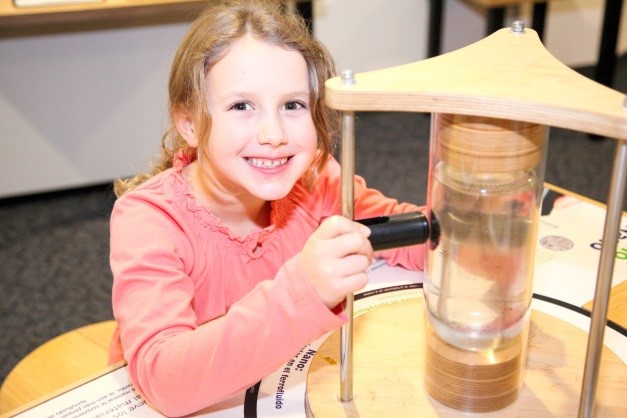 The SUNY Poly Children's Museum of Science and Technology (SUNY Poly CMOST) and the Albany Public Library have frequently worked together on a variety of STE(a)M based projects, recognizing one another as strong community organizations. Both organizations have similar missions aimed at educating and engaging the public and as such our two organizations have collaborated to expose children and families to STE(a)M topics. When the opportunity was announced to apply for an Explore Science – Zoom into Nano kit that focused on museum and community partnerships, it was an obvious fit for The Museum to pursue Albany Public library as a partner in this endeavor. 
Varying Locations & Audiences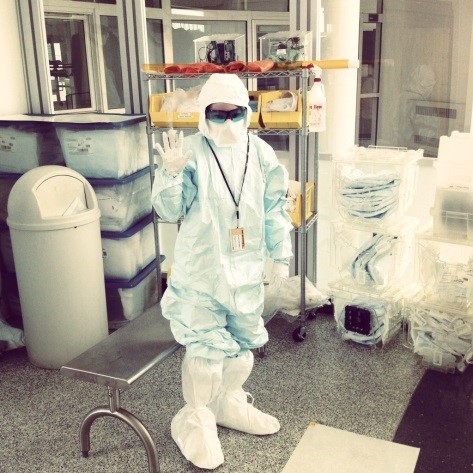 Albany Public Libraries serves underserved urban communities within the City of Albany. The partnership between the libraries and SUNY Poly CMOST will provide STE(a)M programming to children and their families in vulnerable populations and increase the scope and capacity of both organizations. There has been a strong push in the Capital Region to increase STE(a)M programs amongst audiences. In the planning stages museum and library staff worked together to determine how many programs could be supported through the program and where best to situate those programs to ensure that we were able to expose a broader demographic to the fantastic programming rather than that just one audience or demographic. Through the planning it was determined that we would provide the Zoom into Nano programs at the Delaware Avenue Branch, Washington Avenue Branch and the Bach Branch once a month from June through August for each of the three locations. Lastly, the museum and library agreed that in order to best target audiences it would work best to co-create three monthly family science events utilizing the nano kits that will be geared towards family participation. 
Thus far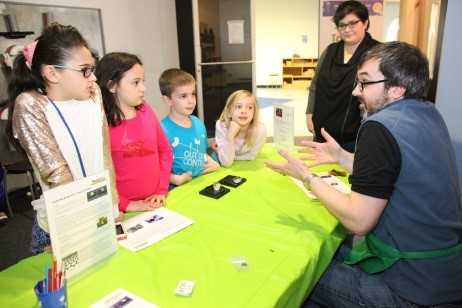 At this point we have completed the first night of family science nights at the library locations. Our theme for the first month was Zoom into Nano: Size, Scale & Surprises. We are currently planning for the coming family nights which are Zoom into Nano: Nano Labs, Tools & Nature and Zoom Into Nano: Nano & You! At each of the locations we had a healthy turn out of families with children ranging from 2 years old to approximately 13. We have experienced great success with kicking off the event with an introduction to the topic and concepts being covered and then setting the families out to stations where they are able to participate in the various activities. We have seen great intergenerational interactions where adults and children are learning and exploring together. We are also able to see children who were complete strangers at the start of the event, working together to reach conclusions and be able to compare and contrast their findings. These interactions are signs of a fun and educational summer out in the community at our local libraries. We are really looking forward to continuing this series and this particular collaboration throughout the summer and long into the future.
For any questions about SUNY Poly CMOST's Museum & Community Partnerships project with the Albany Public Library, please contact Sarah Fisk, Direction of Education, at [email protected].