March 3, 2021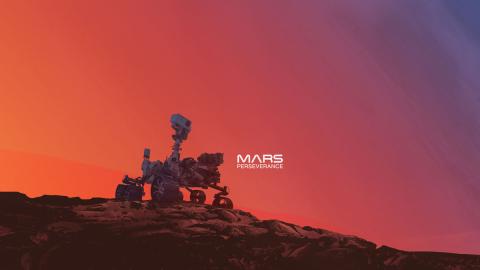 Mars resources:
---
Museums all over the United States celebrated the NASA Perseverance mission and landing with a variety of public engagement programs both in-person and online.  Programs covered a variety of content focused on the science behind the mission, the engineering to land the mission, and past and future exploration on Mars. 
Below are just a few examples of public engagement programming from NISE Network partners.
For more resources to engage public audiences in Mars missions and planetary science, visit https://www.nisenet.org/mars
---
 

Midwest Region
---
The Bell Museum - St. Paul, MN
The day after the Perseverance Rover landing, the Bell Museum and Emil Buehler Planetarium hosted a Virtual Star Party where they discussed all things Mars, Perseverance, and what NASA hopes to find on the Martian surface. Watch the Virtual Star Party on the Bell Museum's YouTube channel!
---
Northeast Region
---
Center of Science and Industry (COSI) - Columbus, OH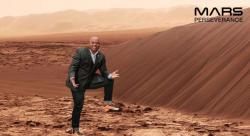 Staff at COSI in Columbus, OH had some fun with NASA's photo booth around the landing of the Mars Perseverance Rover. In addition, the museum encouraged students to watch the Student geared Live-Stream of the landing. View their interview with NASA scientists on the details of Perseverance's mission!
The Franklin Institute - Philadelphia, PA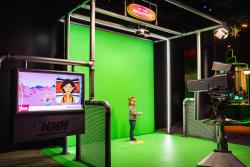 Astronomer Derrick Pitts from the Franklin Institute held a live Facebook broadcasts prior to the landing focused on the science and engineering of Perseverance and Ingenuity. Their Mars Station green screen exhibit at the museum also invited in-person visitors to narrate the landing and record their reactions to the day's events. You can find a recording of their Mars Landing Preview on the Franklin Institute's Facebook page.
Sciencenter - Ithaca, NY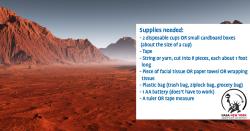 In collaboration with the NY Space Grant and the Spacecraft Planetary Image Facility (SPIF) at Cornell University, the Sciencenter hosted a virtual, live STEM activity and event. Led by a staff educator alongside Cornell engineer, Zoe Pontario, children and families designed, built and tested DIY Parachutes at home, making connections to the rover landing mission. Together everyone got excited for this amazing accomplishment and learned about a new rover interactive that will be part of Sciencenter's new upcoming exhibit, Life on the Edge.
Rochester Museum & Science Center - Rochester, NY
The Strasenburgh Planetarium at the Rochester Museum & Science Center had special presentations in honor of the journey and included a live viewing of the landing Thursday afternoon. Due to COVID-19, the planetarium is seating roughly one-third of its normal audience for shows. The event also included a tv broadcast from WHAM ABC News in Rochester and an interview with planetarium director Steve Fentress. Watch the 13WHAM news segment on their website!
---
Southeast Region
---
Museum of Life and Science - Durham, NC
The Museum of Life and Science conducted a live interview with NASA Scientist Adrian Brown, Deputy Program Scientist on the Mars2020 rover mission, about how Perseverance will search for signs of life, collect the first samples that will be returned by a future mission, and pave the way for human exploration on the Red Planet.
Fort Worth Museum of Science and History - Fort Worth, TX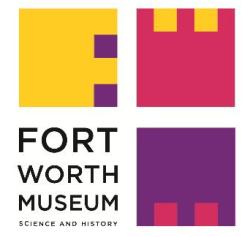 The Fort Worth Museum of Science and History held a Mars Landing Watch Party on Facebook Live with museum astronomers Dr. Morgan Rehnberg and Dr. Doug Roberts answering audience questions during the rover's final approach to Mars. Prior to that, the Museum's Outreach Manager, Rebecca Reed, demonstrated space-themed at-home activities including Paper Mountains and Exploring with Ice. Watch Rebecca's videos below and explore more about each of these NISE Net activities from the Explore Science: Earth and Space toolkit.
---
West Region
---
New Mexico Museum of Natural History and Science - Albuquerque, NM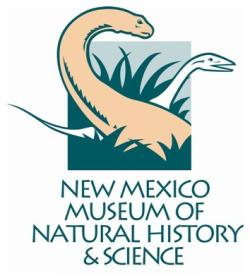 Dr. Larry Crumpler, a volcanology and space sciences researcher at the New Mexico Museum of Natural History and Science (who is also a Mars 2020 Perseverance Rover mission team member) gave an overview of the mission. He discussed how the Perseverance Rover will explore an area on Mars that is interpreted to be an ancient river delta, and it will also select and prepare samples of Mars for return to Earth by a future mission. 
Arizona Science Center - Phoenix, AZ
Arizona Science Center celebrated the landing with a Mars R​​​over build challenge! Museum educators, built a model rover out of everyday materials and explored some of the functions their created rover could have. View their build challenge on Facebook!​​​​