November 3, 2020
Lisa Ditty, Lykens Valley Children's Museum
Lykens Valley Children's Museum's (LVCM) "Launch Into Learning" space inspired exhibition debuted with new exhibits, and a space shuttle, for children to explore and new STEM stations from the National Informal STEM Education Network (NISE Network) for even more hands-on learning about space.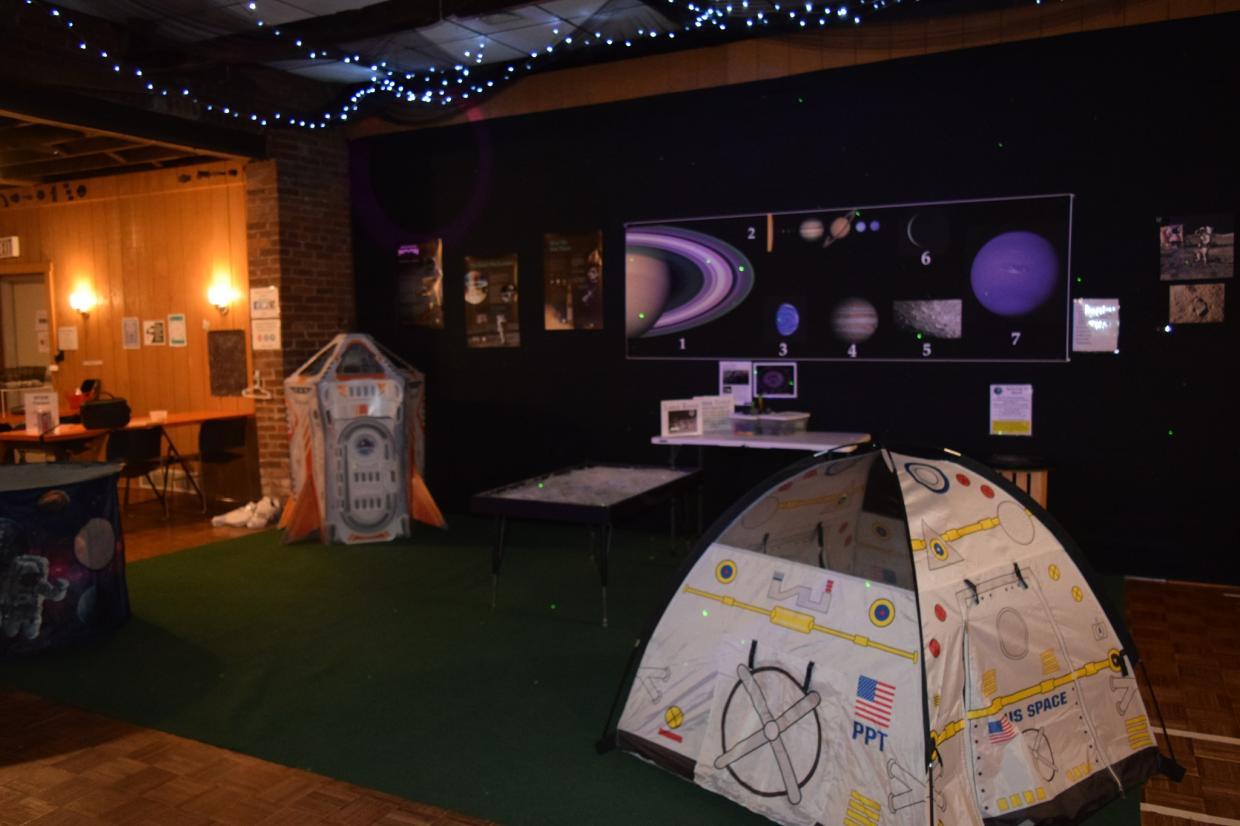 The LVCM's new space themed exhibition presents over 30 stations for museum goers to explore. In their space exploration room museum goers can "program" a Mars rover, work in a glove box to sort different types of rocks, create glowing art with the light bright board, investigate sensory bottles that glow and other hands-on fun. The Lunar area includes an area for museum goers to build a Lunar Rover and test on a mock Lunar surface. Museum goers can go to the rocket building area and build a straw rocket and then take it to the test range to see if they can land on one of the asteroids. These are just a few of the stations that museum goers can use to explore space during the LVCM's space themed events.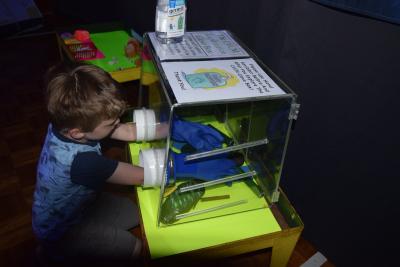 One element of the new exhibition, the space shuttle Constitution, was a yearlong project and built by local volunteers. The LVCM worked with the NASA Museum Alliance to have pictures of an actual shuttle's control panels printed and then installed into the shuttle. The shuttle is equipped with a television that plays on demand short videos of different space themed topics. This new exhibit has quickly becoming a favorite!
The LVCM loves all things STEM, so being chosen to receive a 2020 NISE Net Explore Science: Earth & Space toolkit has allowed them to add some fun stations to their growing STEM area. In the LVCM's STEM area museum goers will find 14 stations to explore that include a mix of art and STEM activities. Quickly becoming a favorite are the NISE Network kit activities, Star Formation, Mission to Space and Design, Build, Test stations. The museum has adapted these hands-on activities, and others from past toolkits, to work as stand alone exhibit stations. The LVCM is looking forward to part B of the new Earth & Science 2020 toolkit. The Moon Adventure game and activities will added to the exhibition museum this winter.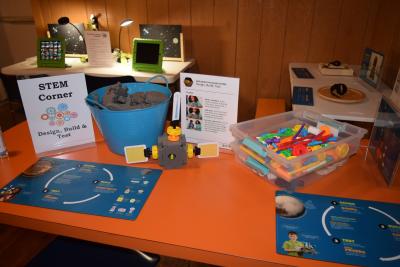 The LVCM looks forward to taking their space themed STEM stations on the road to local mobile museum events next year, to local camps, Girl Scout Camps, libraries and to schools. Having the toolkit activities has greatly enhanced the mobile museum experience.
The LVCM is in rural central Pennsylvania in Elizabethville, about 45 minutes north of Harrisburg. The LVCM just celebrated its 2nd birthday.
To learn more about LVCM's "Launch into Learning" space exhibit, contact Lisa Ditty at lykensvalleychildrensmuseum@gmail.com.