Partner Highlight: NISE Network partner museum honored with 2016 National Medal for Museum and Library Service
July 5, 2016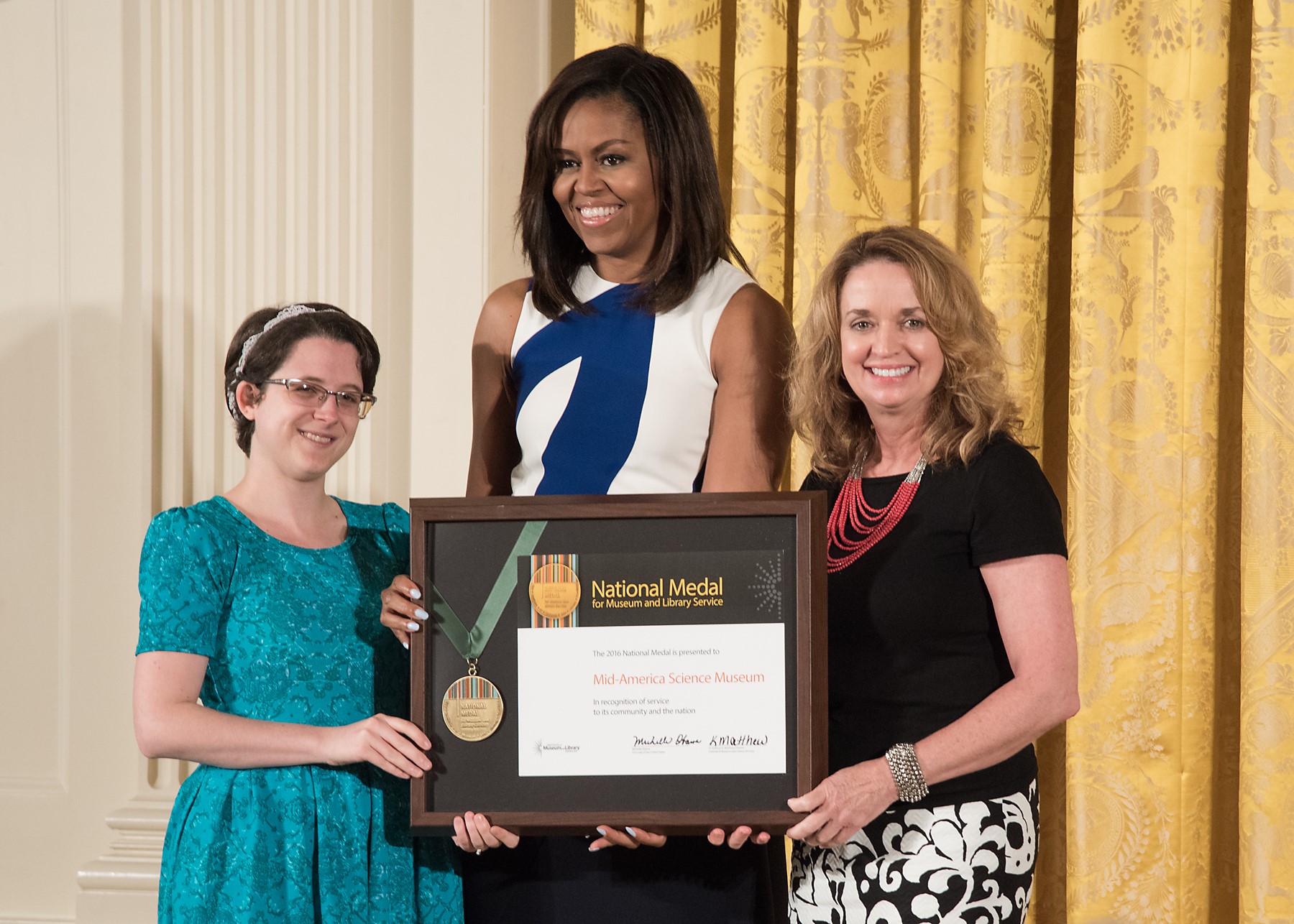 We'd like to extend our most sincere congratulations to NISE Network partner, Mid-America Science Museum of Hot Springs, AR, on receiving the prestigious 2016 National Medal for Museum and Library Service. This award, the nation's highest honor given to museums and libraries for service to their community, honors institutions that respond to societal needs in innovative ways, making a difference for individuals, families and their communities. The First Lady Michelle Obama presented the award to the Museum's executive director, Diane LaFollette and Hot Springs middle school science teacher and community member Casey Wylie during a ceremony at the White House. The Mid-America Science Museum was one of only 10 museums and libraries selected nationwide to receive the award from the Institute of Museum and Library Services.
"It is a privilege just to be chosen as a finalist, but to have now been selected as a winner of this year's National Medal is truly an honor for Mid-America Science Museum, and for the city of Hot Springs," said Diane LaFollette. The Mid-America Science Museum has been delivering hands-on science education throughout their community and the underserved rural communities of the Arkansas Delta for nearly 40 years making a significant difference in the lives of Arkansans. "Day after day, year after year, our nation's libraries and museums are here for our communities. And at the end of the day, you all don't measure your impact by the number of books on your shelves or pieces in your exhibits, but by the young people you inspire, the lives you transform, and the impact you have every single day on your communities," said Mrs. Obama.
Please help us in congratulating the Mid-American Science Museum and the entire community of Hot Springs on this wonderful and most deserving award!