September 29, 2021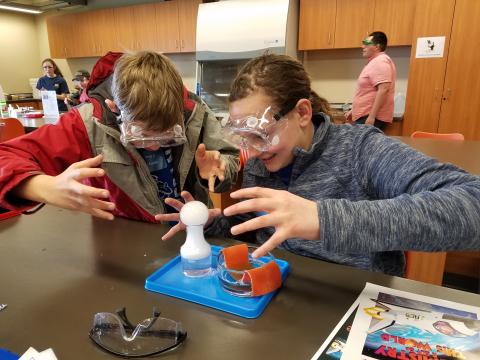 It's already October, which means it's that special time of the year again. Time to get out your Explore Science: Let's Do Chemistry kit and celebrate National Chemistry Week!
This year's theme is "Fast or Slow...Chemistry Makes It Go!" and the big week is October 17-23, 2021. However, don't feel that you have to limit celebrations to this week only. NISE Network partners are hosting all sorts of events of various scales throughout the month, with some even dedicating the entire month of October to chemistry (Chemistry Cat says OMg)!
Here are just a few of the many events hosted by NISE Network partners for National Chemistry Week...
---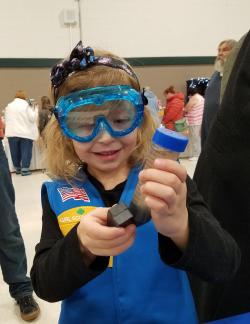 Eastern Oregon University - La Grande, OR
Event: Saturday, October 16, 2021, 9 am - 12 pm
The Eastern Oregon University Student Chapter plans to hold an outreach event for National Chemistry Week at the La Grande Farmer's Market on Saturday, October 16th (the very last day the market is open for the season). The University would normally hold National Chemistry Week events at schools or bring students to the University to engage in activities. However, with COVID-19 still a concern, an outdoor venue was preferred. The event will be from 9 am to 12 pm with hands-on activities for children and adults of all ages! This student chapter (in cooperation with the Richland Local Section) has a long history of celebrating National Chemistry Week, having held events, including the award winning Girls in Science, since 2000.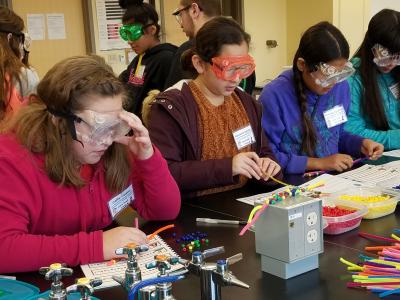 ---
Rochester Museum & Science Center - Rochester, NY
Event: Saturday, October 16, 2021, 11 am - 3 pm
NISE Network partner Calvin Uzelmeier is celebrating 23 years coordinating the Rochester Museum & Science Center's big National Chemistry Week event! This year the event will be held on Saturday, October 16th and will include multiple tables of fun hands-on chemistry activities for all ages led by volunteers from the Rochester Section of the American Chemical Society. In addition, chemistry-themed Live Science shows and Science Encounters will be hosted by Rochester Museum and Science Center staff.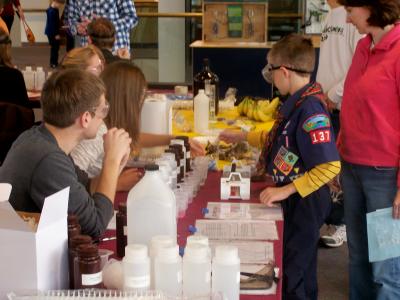 ---

Science Center of Iowa - Des Moines, IA
Event: Saturday, October 23, 2021, 9 am - 12 pm & 1 pm - 4 pm
The Science Center of Iowa is planning to celebrate Mole Day as part of their Spooky Science event on Saturday, October 23rd. Inviting several universities and colleges around the area, they plan to have chemistry clubs leading hands-on activities throughout the day. The day will also be filled with spook-ified programming and hair-raising experiments for the whole family! Advanced reservations are required for one of two timed entries: 9 am - 12 pm or 1 pm - 4 pm.
---

Creative Discovery Museum
Event: 

Saturday, October 23, 2021, 12 pm - 4 pm
Creative Discovery Museum will host students from the University of Tennessee Chattanooga Chemistry Club on Saturday, October 23rd. Students will facilitate a number of hands-on activities with audiences. In addition, the science club at the Chattanooga Girls Preparatory School will also lead some activities at the museum. The Creative Discovery Museum has hosted a Chemistry Fun Day since 2008, and for the past 3 years, Chemistry Fun Day has been part of a statewide celebration of STEAM week.
---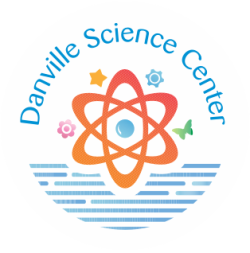 Danville Science Center - Danville, VA
Event: outreach throughout October
Danville Science Center will be making chemistry connections to their outreach efforts throughout the month of October. The Explore Science: Let's Do Chemistry kit activities will be used with the Boys and Girls Clubs of the Danville Area.
---
Resources