November 2, 2022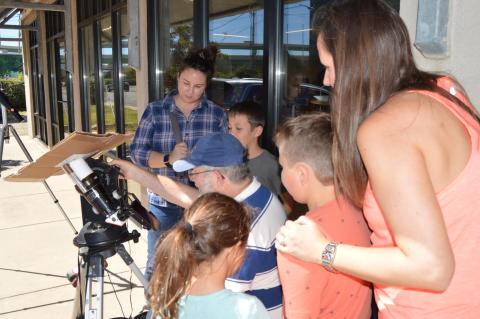 On October 1, 2022, Pensacola MESS Hall in Florida (where curious minds mess around with math, engineering, science & stuff = MESS) hosted an Observe the Moon-themed Curiosity Day. Curiosity Days at MESS Hall in happen each month and allow participants to take a deeper dive into different scientific topics (learn more: https://pensacolamesshall.org/fall-2022-curiosity-days/).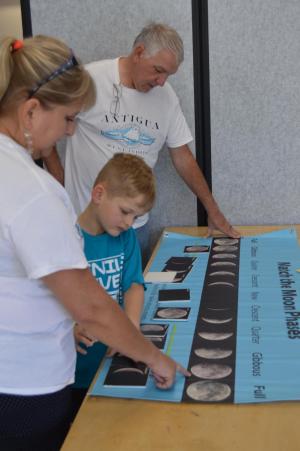 For this event, the MESS Hall worked with the Escambia Amateur Astronomy Association (EAAA), a long-time partner. "We love to work with EAAA whenever we can. They are very knowledgeable and enthusiastic and love to share Astronomy with our visitors and the community," comments Lara Greene, Program Coordinator at Pensacola MESS Hall.
Participants had the opportunity for some safe solar viewing during the day courtesy of telescopes and expertise from the EAAA. In addition, participants engaged in MESS Hall and NISE Network hands-on activities to explore how scientists study and explore the moon. Included with these activities was the NISE Network's Moon Adventure Game, which was a big hit among both staff and visitors. Finally, that evening, the event moved to the beach where the EAAA led moon-viewing with participants.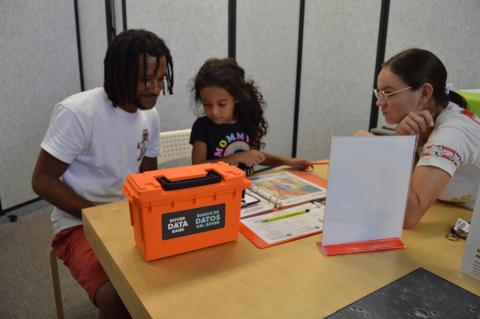 What a wonderful way to celebrate Observe the Moon Night (October 1st every year) and a great way to utilize local expertise to bring these special experiences to your audiences. Thank you Pensacola MESS Hall for giving participants such an out-of-this-world experience!
For more photos from this exciting event: https://www.facebook.com/PensacolaMESSHall/posts/pfbid0oVLAFuMNoXyaYJQxmgZ5n6hocnecUMxx1RdzLoDuYSZ1z2Ps2kBdpyezayMwTFbel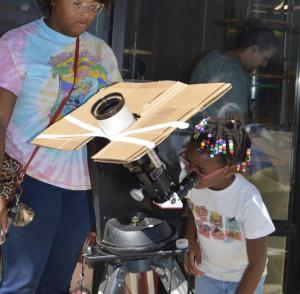 If you are interested in learning more about working with experts in your community, check out the NISE Network's Working with STEM Experts: A Guide for Educators in Museums and Other Informal Learning Settings https://www.nisenet.org/working-with-experts.