Partner Highlight: Port Discovery Children's Museum
November 9, 2011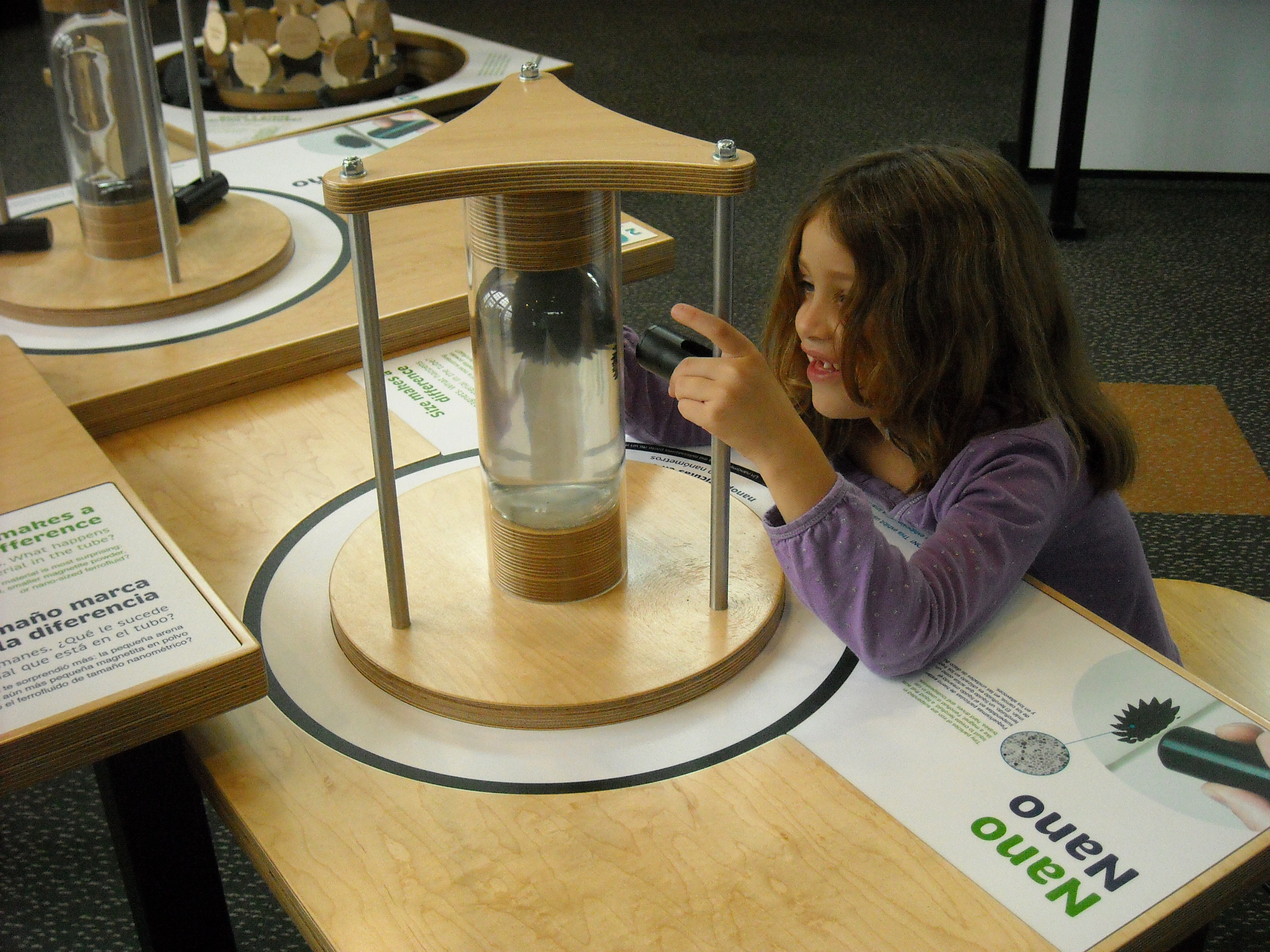 Did you catch the new Nano mini-exhibition on display in the NISE Network booth at ASTC this year? After the exhibit hall closed down, the mini-exhibition made its way to its new home at Port Discovery Children's Museum in Baltimore. Port Discovery has actively been building a platform of STEM learning for their young audience, focusing on stimulating curiosity and self-direction through authentic first-hand encounters with objects, images, and processes upon which science is based. Their partnership with the NISE Network has strengthened this platform, creating an ideal opportunity to debut the mini-exhibition.
To help introduce the concept of nano to their young visitors, Port Discovery is working with the University of Maryland MRSEC to develop a series of interactive experiences to support the mini-exhibition and offer young children the opportunity to experience what it is like to be a scientist. Highlights will include a model clean room that allows visitors to don a "bunny suit" and a scanning probe microscope made out of Lego's that really works! Researchers from MRSEC will staff the exhibit, giving visitors a chance to interact with a real scientist. The components provided by the University of Maryland are tentatively set for installation in January 2012.
Another key element of the Nano mini-exhibition experience at Port Discovery is the "Small Wonders" activity cabinet. Made possible through a NISE Network mini-grant, this area includes a dress-up space where children can try on lab coats, a "Measure Yourself in Nanometers" station, and supplies for facilitated activities and demonstrations that leverage a number of NISE Net programs. This flexible format has created a new model for programming at Port Discovery and has been well received by both staff and visitors.
The exhibit will also be used for guided school group programming. It will be available for school groups grades 1st through 5th and will give students an extended experience. Additional demonstrations and activities will provide an introduction and reinforce the concept of nano.
Port Discovery will be evaluating the impact of the mini-exhibition and the supporting experiences over the next year. For more information, contact Nora Moynihan (nmoynihan@portdiscovery.org) or Sarah Draude (sdraude@portdiscovery.org).