August 11, 2022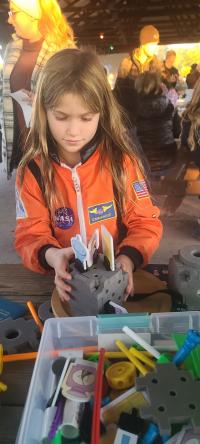 Lykens Valley Children's Museum (LVCM) in Elizabethville, Pennsylvania has been "spaced out" for almost a year. It all started when the museum was selected to be one of the 500 official NASA host sites for James Webb Space Telescope (Webb) events. Their celebration of Webb began in November 2021 and continues throughout 2022 with a series of stargazing events focused on celebrating Webb and exciting audiences about new discoveries to come. 
"Under the Stars" is a free, all-ages event featuring hands-on STEM activities, art activities, guest speakers focused on the science of Webb, and, of course, an evening of stargazing hosted by the Astronomical Society of Harrisburg. Events took place in November 2021, March 2022, and June 2022. In June, the event was part of the Locust State Park's 50th Anniversary celebration and included a crowd of approximately 1,500 people. Then in July, as Webb's first images were released, LVCM worked with the Pottsville Area High School Planetarium and Observatory to host participants for a viewing of the NASA live stream and a special planetarium show thereafter.
Presenters for the "Under the Stars" program included: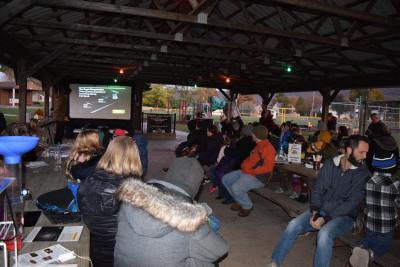 Joel Leja, Penn State University Assistant Professor of Astronomy and Astrophysics, part of one of several international science teams analyzing Webb images

Justin Zigner, Harrisburg University Professor and LVCM Board Member

Donald Miller, Retired Engineer and NASA Solar System Ambassador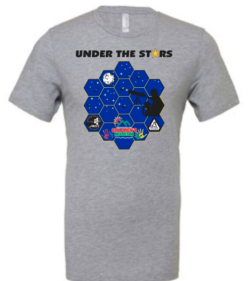 The Webb "Under the Stars" programming has been so popular that not only do these evenings "sell out," (again, they are free), but they also have their own logo available on apparel for purchase! "We wanted something to celebrate the JWST and the upcoming Artemis program since we will be holding Under the Stars programs for both" remarks Lisa Ditty, Executive Director and co-founder of LVCM. "We worked with artist Ron Reyolds to create the shirt design. We love that these events have been so popular and we can't wait to continue them for years to come to celebrate all things space!" Shirts can still be ordered by anyone interested in celebrating in style; all proceeds go to funding future "Under the Stars" events at LVCM:  https://oaprinting.com/store/uts/
The next and final "Under the Stars" event of 2022 will be Friday, October 14th, and will again include exciting hands-on activities, expert presentations, and stargazing. Visit the Facebook event page to learn more.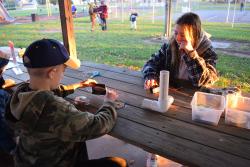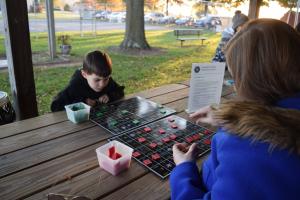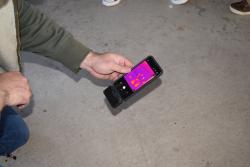 We are thrilled to see partners so dedicated to sharing Webb's new discoveries with their audiences! Thank you to the Lykens Valley Children's Museum and all your partners involved in bringing these exciting events to the public. We also send best wishes for clear skies on October 14, 2022.