September 9, 2021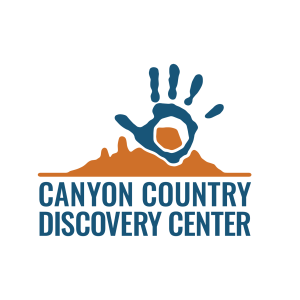 Suddenly on April 1st, 2020,  we realized—along with the rest of the country—that everything was canceled. The field trips we had planned, canceled… visitors to our hands-on museum, gone for the foreseeable future. As the Covid-19 pandemic continued we realized that we had to do something else to reach our previous audiences. Our department had previously identified a weakness that many didn't understand the science behind some of our exhibits. With that in mind, I took my phone and filmed a poorly planned video about our gravity exhibit. From that small beginning, we began to make videos of all of our exhibits as well as several of the activities we had just received from the Earth and Space 2020 toolkit.  We have since made over 60 videos and posted them to our Facebook and Youtube accounts. These videos have racked up thousands of views and hopefully helped a few understand the science in our exhibits as well as the world around them. 
Now, before you run off feeling inspired to make videos of your own, you should consider if this is right for you and your organization. Our hope is that our experience can help you make the best decisions for your organization. The need for us to create something like our video series was driven by our inability to reach our normal audiences. We were able to continue to make videos as the pandemic continued to cut off most of our traffic and other normal activities. With that in mind, our videos were kept simple and still take a day or two to produce. One day is used to plan and film the video with another to edit and post. No one at our organization had extensive experience filming, so much of the process had to be learned. To get acceptable video and sound we purchased a decent camera, microphone, and a tripod. We were able to purchase all of our equipment for less than $700, which we found well worth the price. It should be mentioned that we already had a license to Adobe products which allowed us to have excellent editing capabilities, even though we had to learn how to use them. It costs time and money to make videos, be sure to know what you want before you jump in.
Once you have decided to make videos, content is everywhere! We had a host of activities and the Sun, Earth, Universe exhibition from the NISE Network that has provided easy video content. Even if your organization doesn't have the physical toolkit, these activities are found online and can be easily recreated. We took inspiration from the natural world around us to create many of our other videos and continue to do so. The great part about these videos is that they are a constant resource for marketing and teaching for future events. If you have the staff or time available, creating videos like this are a great marketing and educational tool. While our other activities have resumed and we have slowed our video production, they remain a useful tool we plan on using in the future.
Canyon Country Discovery Center links:
Homepage
Facebook
Youtube