Thanks to Annual Partner Survey participants!
November 21, 2012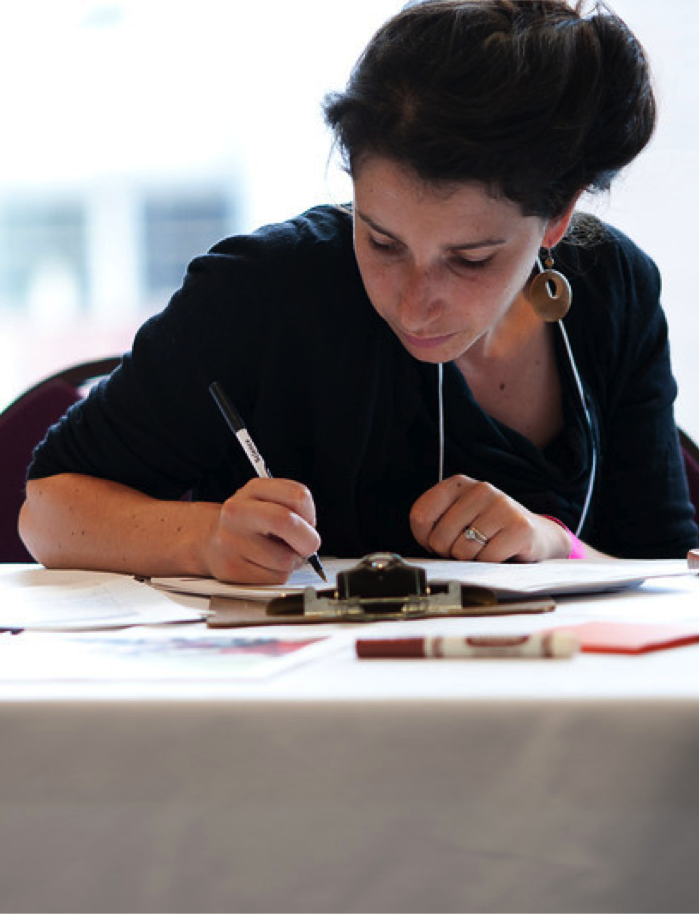 Many thanks to all those who shared their opinions and experiences in the Annual Partner Survey in October -November, 2012. The survey is part of our ongoing efforts to understand and enhance the NISE Net partner experience. Nearly 300 people completed the survey.
Drawing winners:
As a token of appreciation for participants' time, each survey participant was entered into a drawing to win one of twenty $100 Amazon.com gift cards or one of three fantastic sets of nano educational materials to use with your visitors. Winners are:
Gift Cards:
Doug Borzynski, Buffalo Museum of Science
Marylene Palard, University of Texas at Austin, Microelectronics Research Center
Steven Russo, East Kentucky Science Center and Planetarium
Margaret Connolly, Northwestern University, International Institute for Nanotechnology
Beth Heroux Cox, Science Museum of Minnesota
Melanie-Claire, Mallison, Cornell University NanoScale Science and Technology Facility (CNF)
Helena Carmena, California Academy of Sciences
Sandra Cavazos, Imaginarium of South Texas
Lori Kistler, Catawba Science Center
Calvin Uzelmeier, Rochester Museum & Science Center (RMSC)
Elizabeth Kelley, Franklin Institute
Cathy Boggs, University of California - Santa Barbara - Center for Nanotechnology in Society and California NanoSystems Institute
Dawn Baldwin, Children's Museum of Science & Technology (CMOST)
Kathy Chen, California Polytechnic State University
Kitura Main, Headwaters Science Center
Kaleigh Muller, Cornell University Center for Materials Research
Cassandra, Henry, Science Spectrum
Nancy Healy, Georgia Institute of Technology
Harold Evensen, University of Wisconsin, Platteville
Brenda Raney, Science Museum of Minnesota
Educational Materials:
Traci Kallhoff, Exploration Place
Lisa Hoover, Chabot Space & Science Center
Erin Graves, Catawba Science Center
Survey Background:
This survey represents an integral component of our ongoing efforts to understand and enhance the NISE Net partner experience, and as such, the participation of our partners is absolutely vital.  The questions included in the online survey were designed to assess the ways in which the resources available through the Network are put to use, as well as how the Network might better support partners' efforts.  If you have any questions or would like more information, please contact Liz Rosino at LRosino@omsi.edu.