Training Videos filmed for 2018 Explore Science: Earth & Space toolkit
October 12, 2017
Quiet on the set! And, action! Over the past month NISE Network project staff from the Museum of Life and Science, the Sciencenter and the University of California, Berkeley have been filming a total of 21 training videos to accompany the hands-on activities in the 2018 Explore Science: Earth & Space toolkit. We filmed both facilitation and content training videos to accompany each hands-on activity in this year's toolkit. Each facilitation training video is designed to help staff and volunteers using the toolkit activities learn how to set up and facilitate the hands-on activities with members of the public. Each content training video is designed to help staff and volunteers understand and communicate the science behind each of the toolkit activities. And finally, we filmed a training video on strategies for approaching common misconceptions around difficult concepts that will highlight a set of strategies that facilitators can use to handle the intuitive knowledge visitors apply to scientific concepts. All of these videos will be included in the physical toolkit and available online on the NISE Net Vimeo page.
And cut, that's a wrap!
Completed Explore Science: Earth & Space 2018 toolkit videos will be available online in January 2018 here: 
https://vimeopro.com/nisenet/explore-science-earth-space
Physical toolkit applications are due Wednesday, November 1, 2017, learn more about how to apply: 
http://www.nisenet.org/earthspacekit-apply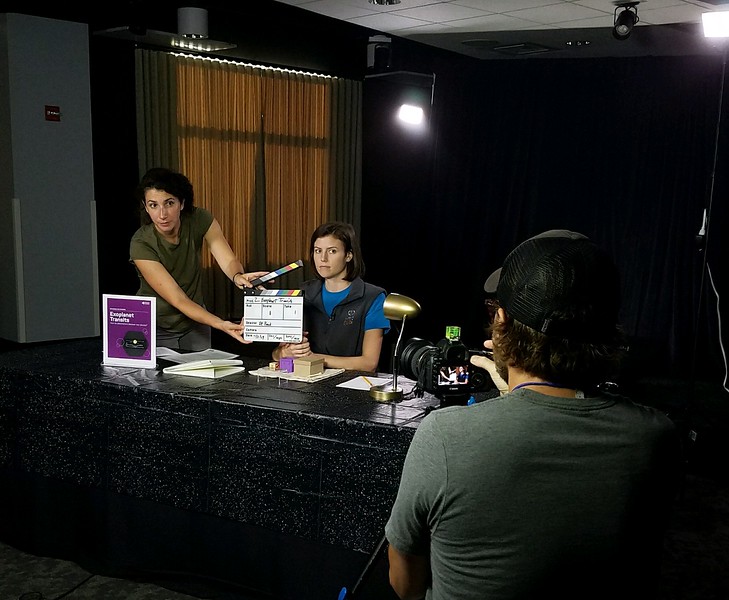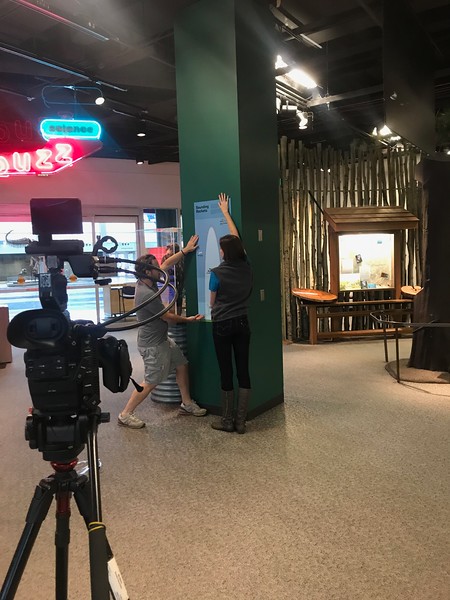 ---
Acknowledgements
This material is based upon work supported by NASA  cooperative agreement award number NNX16AC67A.  Any opinions, findings, and conclusions or recommendations expressed in this material are those of the author(s) and do not necessarily reflect the view of the National Aeronautics and Space Administration (NASA).