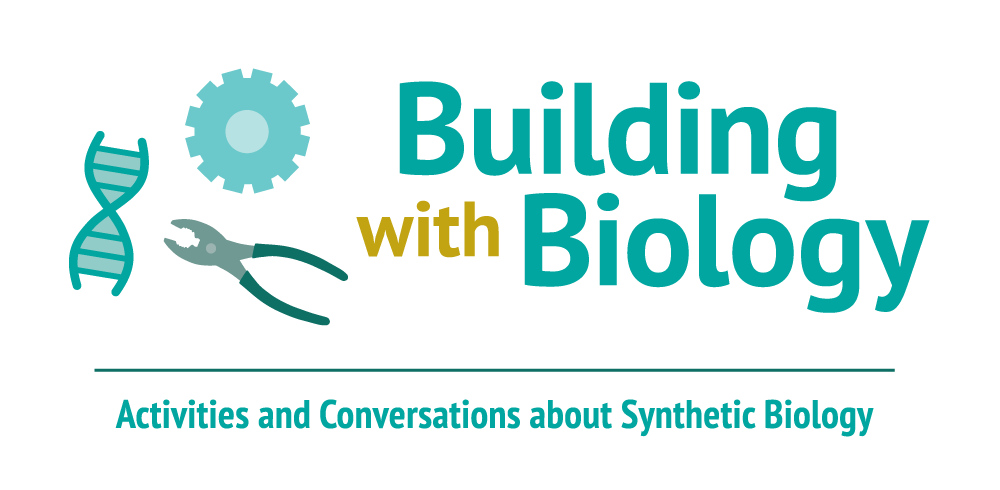 Engaging activities and professional development resources to create conversations about the emerging field of synthetic biology and societal implications.
---
Download the full digital kit
Training Videos 
---
Kit contents
Planning and promotional materials
---
 Orientation and training materials
Background reference sheets Spanish!
Introductory videos:
Facilitator guides with notes and tips for the hands-on activities and forum (included in activity links below)
Training videos for each of the hands-on activities and the forum, included in your kit and also online:
---
Educational materials 
Digital copies of all hands-on activity guides, worksheets, and graphic materials
Posters
Hands-on Activities
Reference Packet Sheets
This reference packet is a collection of colorful, printable reference sheets on the basics of synthetic biology and related fields of study. Using illustrations and simple language, the sheets describe the essentials of genes and DNA, traditional agricultural breeding, genetic engineering, and synthetic biology. 
Genetic engineering reference sheet (pdf) (English & Spanish)
Synthetic biology reference sheet (pdf) (English & Spanish)
Traditional agricultural breeding reference sheet (pdf) (English & Spanish)
Genes and DNA reference sheet (PDF) (English & Spanish)
Forums
Videos:
---
Learn More
---
This material is based upon work supported by the National Science Foundation under Grant Number DRL 1421179.  Any opinions, findings, and conclusions expressed in this material are those of the authors and do not necessarily reflect the views of the National Science Foundation.