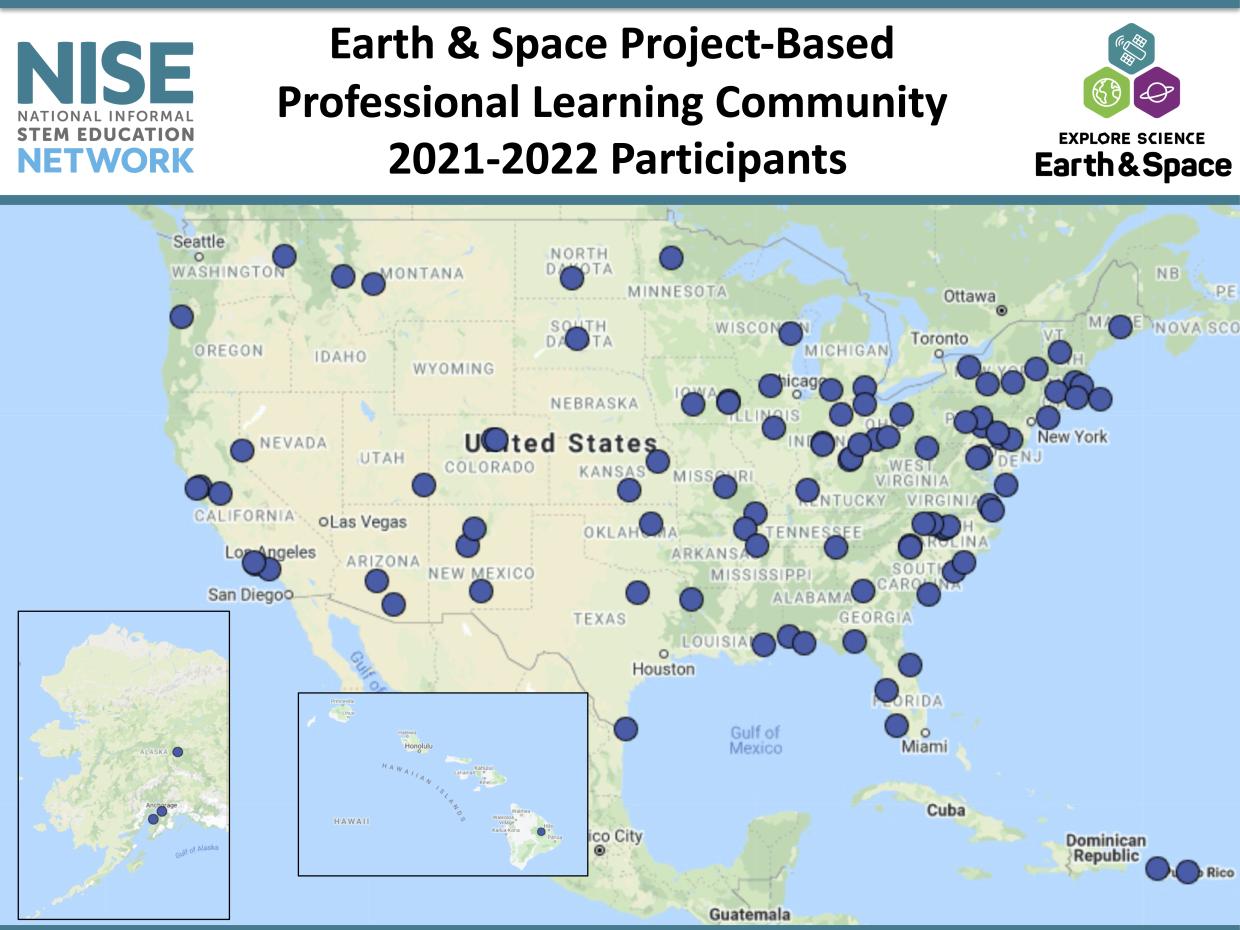 NISE Network partners participating in the Earth & Space project-based professional learning community
100 participants were selected through a competitive application process to participate in the professional learning community. 
---
Listed alphabetically by state and city:
---
About the Project
---
Acknowledgements
This material is based upon work supported by NASA under cooperative agreement award numbers NNX16AC67A and 80NSSC18M0061. Any opinions, findings, and conclusions or recommendations expressed in this material are those of the author(s) and do not necessarily reflect the view of the National Aeronautics and Space Administration (NASA).