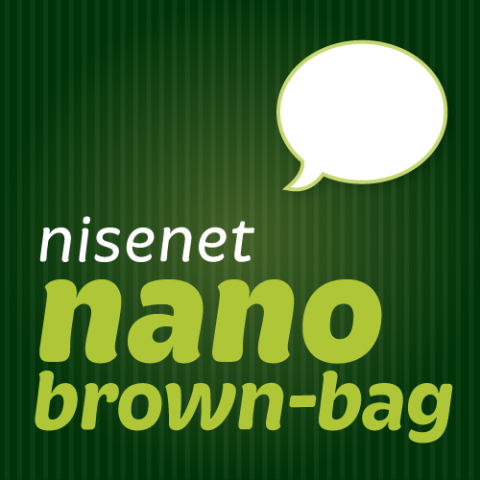 The NISE Net launched a series of online brown-bag conversations focused on helping partners share their work and learn from others in the Network. The aim of the online brown-bag conversations is to increase the number of professional development opportunities available to our partners, create more channels for Network partners to learn from each other directly, and create ways for you to follow-up on ideas or efforts that emerge at in-person meetings.
Nano Show and Tell: Nano in Consumer Products
Wednesday, July 17th, 2013
10 - 11 am PDT/1 - 2 pm EDT
Presenter
Frank Kusiak of the Lawrence Hall of Science
What products have nano in them and are they available for anyone to buy? By providing examples of real nano products, this online brown bag may help you with ideas to augment current demos, spark the creation of new demos, or provide conversational items with visitors. And, no "Show and Tell" is complete without an opportunity to share: if you have been using nano consumer products at home or in your science center, you can share, too!
Resources