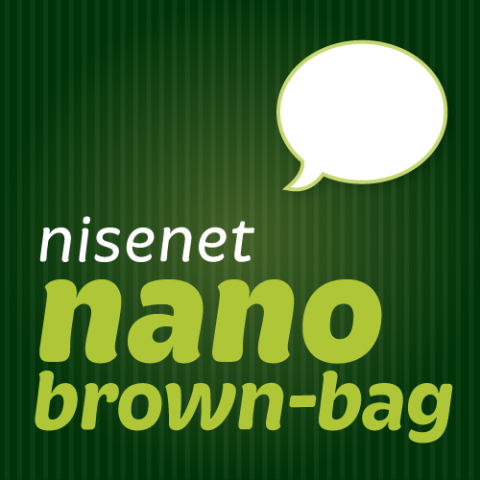 The NISE Net runs a series of online brown-bag conversations focused on helping partners share their work and learn from others in the Network. The aim of the online brown-bag conversations is to increase the number of professional development opportunities available to our partners, create more channels for Network partners to learn from each other directly, and create ways for partners to follow-up on ideas or efforts that emerge at in-person meetings.
Tips and Tricks for Engaging Girls in Museum Programming
Tuesday, August 5th
4pm - 5pm ET / 1pm - 2pm PT
Presenters
Tim Hecox, Exhibit & Program Developer at the Oregon Museum of Science & Industry (OMSI)
Amanda Fisher, Curriculum Developer at OMSI
Marilyn Johnson, Science Director at OMSI
Elizabeth Martineau, M.Ed., Education Specialist, CGA-DO at the Los Alamos National Laboratory
Gordon  McDonough, Education Specialist at the Los Alamos National Laboratory
Sarah Margoles, Director of Education and Public Programs at the Durango Discovery Museum
Jen Lokey, Manager, Curriculum and Instruction at the Durango Discovery Museum
Jessie Herbert, Museum Manager at spectrUM Discovery Area
Join NISE Net partners for a conversation on how to better engage girls in museum programming! Presenters will share lessons learned, resources from PBS programming SciGirls and NSF funded Girls RISE (Raising Interest in Science and Engineering) Museum Network, and some specific tips and tricks to better engage girls in upcoming NanoDays 2015 activities.
Resources