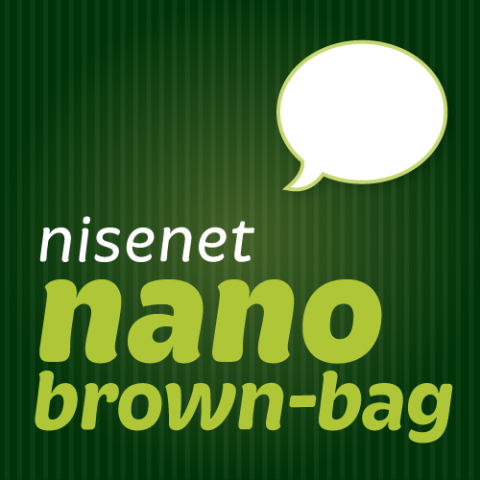 The NISE Net runs a series of online brown-bag conversations focused on helping partners share their work and learn from others in the Network. The aim of the online brown-bag conversations is to increase the number of professional development opportunities available to our partners, create more channels for Network partners to learn from each other directly, and create ways for partners to follow-up on ideas or efforts that emerge at in-person meetings.
What's Coming in Your 2014 NanoDays Kit
February 4th, 2014
10 - 11 am PST / 1 - 2 pm EST
Presenter
Christina Akers of the Science Museum of Minnesota and Midwest Regional Hub Leader
Have you ever been overwhelmed upon opening your NanoDays kit? Stared into that large brown box with even more smaller boxes inside, wondering "where on earth do I begin?!" Each year, we fill our NanoDays physical kit with more activities and materials, and the 2014 kit will be one of our largest yet! Join us in this brown-bag as we explore the contents of your 2014 NanoDays physical kit. We'll be giving an overview of activities and offering advice for the use of training materials, passing along marketing templates, etc. Bring your past experiences with opening the kit or new questions to ask the group, and let's go through this year's kit together!
Resources