Date
Zoom link available upon RSVP
The NISE Network runs a series of free online workshops to increase the number of professional development opportunities available to our partners, and create more channels for partners to share their work and learn from each other directly.

Online Workshop: Lessons learned from a summer of physically distanced Earth and space public engagement
Tuesday, September 15, 2020; 2 - 3pm  Eastern / 11am - 12pm Pacific
View the recording and resources from the online workshop here
In light of the impact of COVID-19 on all of our communities, NISE Network partners were forced to re-imagine and create new ways to engage their audiences in Earth and space programming using the Explore Science: Earth and Space toolkit activities. While some have quickly transitioned to virtual programming, re-kitting and distributing hands-on kits to their virtual participants, others have attempted to hold in-person physically distanced programming and guided tours or moved all of their programming outdoors. Join us and your fellow NISE Network partners to hear some of the valuable lessons learned from a physically distanced summer of Earth and space public engagement and how we're all gearing up for a continuation into the fall.
 
Presenters
Christian Wong, Hawaii Science and Technology Museum, Hilo, HI
Deborah Staber, LC Bates Museum, Hinckley, ME
Andrea Reynolds, Ann Arbor Hands-On Museum, Ann Arbor, MI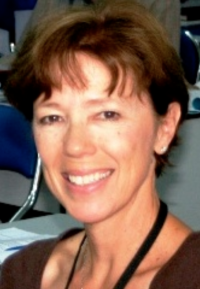 Michele Wiles, tag! Children's Museum, Saint Augustine, FL
---
Acknowledgements
This material is based upon work supported by NASA under cooperative agreement award number NNX16AC67A and 80NSSC18M0061. Any opinions, findings, and conclusions or recommendations expressed in this material are those of the author(s) and do not necessarily reflect the view of the National Aeronautics and Space Administration (NASA).